If you are reading this article, then it is safe to assume, that you are a gamer. For gamers, one of the most important things is searching for cheap games and the best offers you can find. Actually, for many, the process of looking for cheapest deals became sort of a hobby.
This is why the article Where to buy cheap games? was created. Thanks to the data presented here, you will be able to find your favorite pc games at the best prices.
The power of the internet
Not so long ago, when PSX was the best selling console and the Internet was not yet popular, games were expensive. We had to pay more than $100 for a game. These were rather sad times, luckily nowadays the situation is completely different. Thanks to the internet you can easily compare various offers and search for the best one for you. To provide you with an example, you can visit the G2A Marketplace where you can find all the best offers and sales for most games you can imagine.
Summer sales, back to school sales, spring sales, Christmas sales and so long and so forth. If you want to get the most interesting prices then you have to be focused all the time. Remember that you are a predator. Get ready and search for the best offers and sales.
Especially now, when such games like Cyberpunk 2077, Final Fantasy VII Remake on PS4 or MediEvil Remakeare going to appear soon and remember that PS4 and XBOX games are not cheap without a sale. Furthermore, you should notice that currently there are many websites which focus on creating groups of people and databases with information about the best offers and sales.
Bundles – How to get a lot of games for cents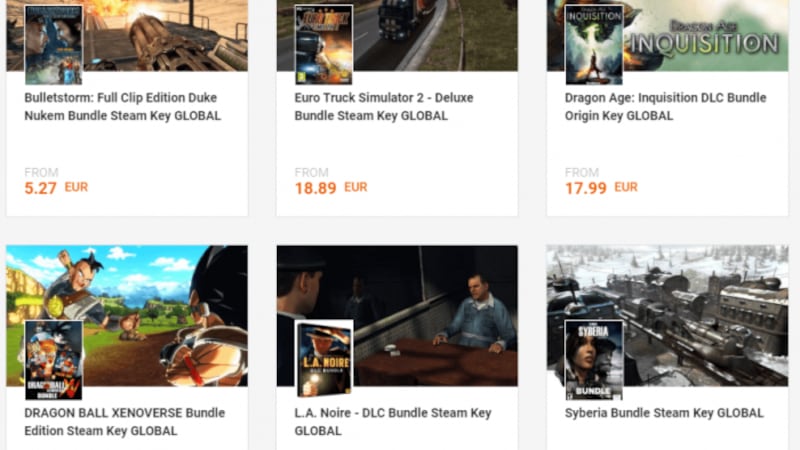 If you are a gamer, then you probably heard about game bundles. After all, they are quite popular since 2016. However, if you are not familiar with the concept of the bundle then we will be more than happy, to describe this to you. Games bundles was a fairly simple idea introduced in 2010.
The player is provided with a set of games sold at price, decided by none other than a consumer himself. If he wishes he can pay as low as $0.01. The part of the price is sent to charities (which consumer also can choose) and the rest is distributed among developers and the company responsible for the bundle.
The question which you might ask is probably: Where there is a profit for the developer?
Well, first of all, the profit is not important. Developers simply want to raise money for charities. Second is the fact, that people usually are going to pay much more than $0.01. Besides, companies which offer the bundle were able to create an idea, which "encourages" players to buy more.
For example, they divide the bundle into a few parts. The basic games can be bought for an as low price as $0.01, however, the best games can get only if you pay the certain price or more, for example, $5. Do not worry though, the price is usually much lower than the value of all the games combined in the bundle.
Loot Boxes – a new method of buying more games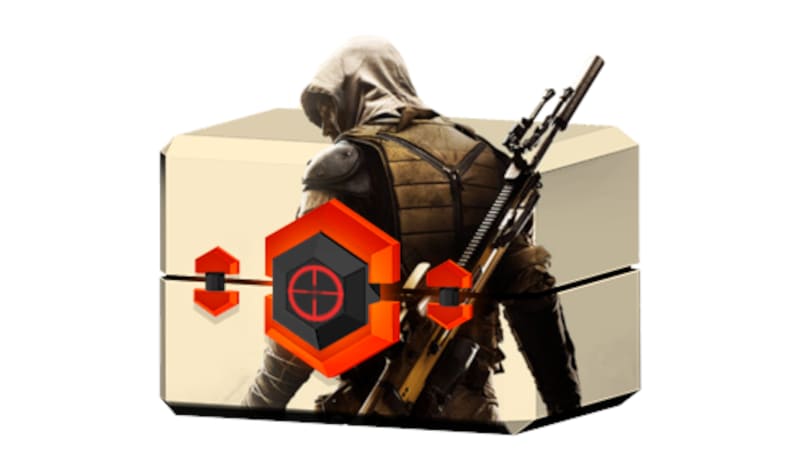 Online game shops came up with, a new interesting idea. They decided to provide players with loot boxes (similar to the ones, you can buy in games). Nowadays, only a few biggest online shops have such an option. However, judging by its popularity it seems, that it is going to become a standard soon. How does it work? To provide you with an example the G2A Loot, allows you to gain Loot Points.
There are a few ways in which you can do it, you can buy them, subscribe the G2A Plus to gain a few points each month or you can use the reflink system. These points can be used to buy boxes which contain various games. Then, similar to cases in Counter-Strike: Global Offensive, one item (or in this case, a game) is picked randomly from the box. If you insist you can even create your own box with games you had chosen.
What else do you need that a little bit of gambling fun? You should also remember that each of the boxes contains various titles. Some of them can be considered as common, the other are rare but you probably are going to aim for "epic" games. As the name suggests, these are products which are the most valuable.
To provide you with an example. G2A Loot has a box known as Don't Worry, Loot Happy. This box costs 15 Loot Points and it contains 26 games. These games are put in three categories:
Common – Such titles like Super Hexagon, Deponia or Goat Simulator. Each game in this category is worth between 1-3 Euro.
Rare – These are more expensive and more popular games such as Rocket League, Grow Up or Goodbye Deponia. In this category, games are worth usually between 5-20 Euro.
Epic – These are the most interesting games in the box. They might be a new AAA products, the most popular games in the target month or the best games in a certain category. In the Don't Worry, Loot Happy the Epic games are We Happy Few, Monster Hunter World or Bus Simulator 16. These games are worth between 20-50 Euro.
Obviously, you are going to try to catch one of these games. There are some people, who considered loot boxes as gambling. However, it should not be treated in such a way. After all, in each instance you are going to win something.
Check typical games that are in G2A LOOT
While emotions during the roll of the price from the loot box might be similar, still there is nothing for you here to lose. Hence, there is no reason to compare loot boxes to gambling.
Which games should I buy?
Sales, bundles, loots etc. everything leads us to the most important aspect which is, games. You probably want to buy your favorite titles. However if you did not decide yet for what game you should look for, then we have a few interesting titles for you.
More sales more games
Games are our lives, there is no denial about that. However, someone might ask why he or she should actually look for sales? After all, it might take a little bit of time. Well, the answer to this question is rather simple.
Thanks to sales you are going to spend less money on games, which you really want. Which means that you are going to have more money, for even more titles. The specialists in game sales are able to buy games with -90% special offer.
Imagine your favorite game costs 20$ instead of 200$. Yes, this is the reason why you should look for cheap games. Thanks to this your Steam, Origin and uPlay libraries are going to be filled with great titles.