Choosing the right controller to play your favorite games is not an easy task. The market is filled with different gamepads, and it may be hard to choose something better than the original PS4 or Xbox One controller. There are some interesting alternatives, however – read on to find out the best wireless and wired controllers for PC and consoles.
There are tons of various controllers available on the market, making it quite difficult to choose something you will enjoy the most. Each controller feels differently, may provide different functionalities, and may have different button layout, all of which will take some time to learn and get used to, but in the end, may prove to be the more comfortable solution in comparison to the original PlayStation 4 or Xbox One gamepads.
Speaking of button layouts, there are two dominating the market, and these are represented by the said PlayStation and Xbox controllers. The main difference between the two is the left analog stick placement – on Xbox gamepad, it is placed right where the directional pad is on DualShock 4. The interesting thing is an addition of the touchpad in PS4 controller, which is also available in the other popular gamepad – a Steam Controller. This one pushes right control buttons down, and puts a touchpad in their place, removing the right analog stick entirely.
Knowing this, it's not surprising that most of the available alternative gamepads look very similar to the above-mentioned originals. So why would you want something different? There might be some nice little additions, like more buttons for example, including the programmable ones. Gamepads can also be made from various materials, so the overall feel may be different and more or less pleasant.
It's worth noting, that all the gamepads are often compatible with PC, but usually, PS4 gamepads won't work with Xbox One and vice-versa – at least not out of the box, so additional configuration and help of third-party hardware and software may be required. Keep this in mind when choosing a new controller.
Now let's start with the possible options – take a look at the following list and choose the controller that suits your needs best.
Nacon Revolution Unlimited Pro
Nacon Revolution Unlimited Pro is a highly-customizable PS4 controller that also works with PC. It has few additional programmable buttons placed under the grip, possibly giving you an edge in some competitive games.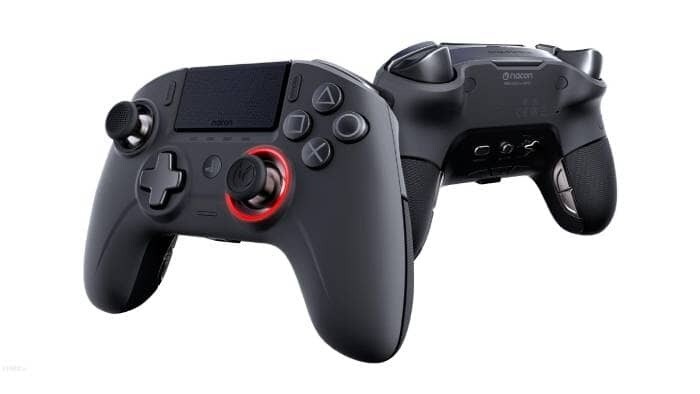 The gamepad can be loaded with additional weights to adjust its balance. It's worth noting that this controller can work both as a wired and wireless device – you are free to choose if you want to play without the need to constantly change batteries, or without the mess caused by entangled cables. Keep in mind it's definitely not the most affordable PS4 controller out there.
Razer Wolverine
Razer Wolverine is a professional-level Xbox One controller which aims to provide a much better gaming experience for both casuals and pros alike. All of the buttons can have their functions changed according to your needs with Razer Synapse software.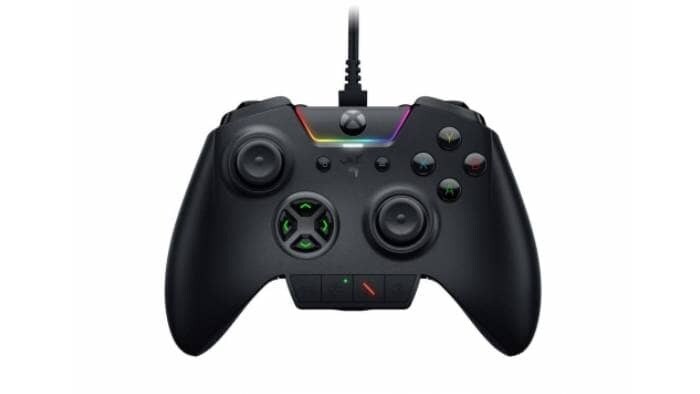 The gamepad features some additional buttons – there is even one dedicated to muting the microphone. Another interesting fact is the possibility to adjust the travel distance for back triggers making them react faster or slower, depending on your needs. As for most high-end gaming equipment from Razer, this controller also features cool RGB lighting.
SCUF Impact
If you are a pro Esport player, you may consider the SCUF Impact as your PS4 controlling device. With its customizable buttons and back paddles, it will give you a massive advantage over the opponents in the competitive online titles.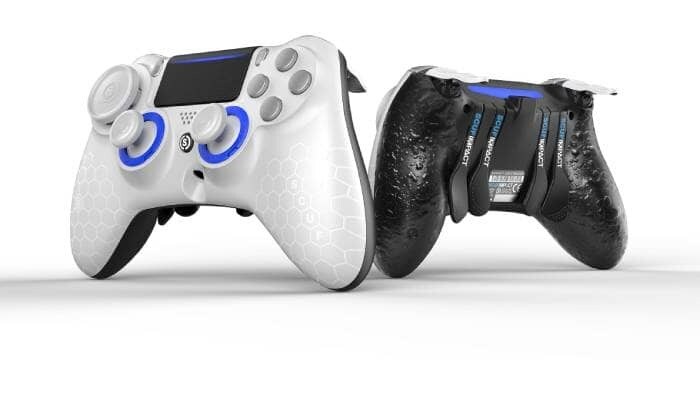 The physical side of the controller can also be adjusted to each preference – from the height of the analog sticks to triggers travel time. There are also trigger extenders, which allows to drastically increase triggers precision. The solid grip prevents the controller from slipping. SCUF Impact can be connected via cable or wirelessly via Bluetooth.
Xbox One Elite Wireless (Xbox One/PC)
If you don't trust third-party companies, you can still improve your Xbox One gaming experience, as there is one premium-quality controller made exclusively by Microsoft – Xbox One Elite. Luckily for you, it turns out to be one of the best gamepads available on the market.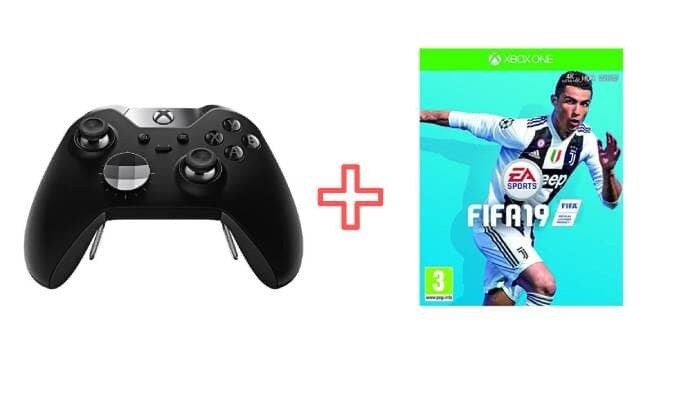 What's great in Xbox One Elite is the addition of paddles. Now to press ABXY buttons you don't have to rely on your thumb alone – you can press these buttons with middle and ring fingers. The controller comes with a variety of replaceable thumbsticks and analogs, allowing you to slightly customize the gamepad to your needs. Unfortunately for some, premium quality means premium price.
Sony DualShock 4 V2
Sometimes the original is so good it's almost irreplaceable, and this may be the case with the original PS4 DualShock controller. If you can't find a good alternative, maybe you should stick with it.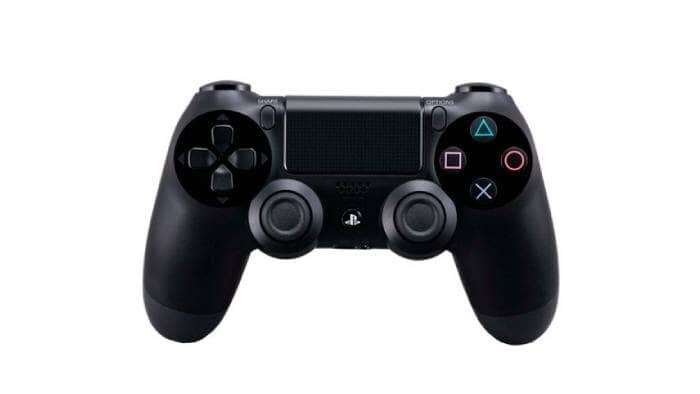 In this case, you may consider the refreshed version of the well-known and reliable Sony controller – DualShock 4 V2. The most notable difference is the lightbar placed directly above the touchpad. It can change color according to what's happening in the game – for example, it can turn red if your health is low. The controller is also somewhat more comfortable to use than the previous one, and still very durable and sturdy.
Summary
Depending on your needs and the level of your gaming skill you may need a different controller. A good gamepad requires some investment, but with all the cool additions it brings, it is worth considering to get one yourself. Razer Wolverine introduces RGB lighting, rarely seen in console gamepads, while Nacon Revolution Unlimited Pro allows adjusting controller weight. All these things can make your gaming experience more enjoyable. And if you rather prefer to play on the original gamepad, go ahead – these are also very reasonable options.