If you want to get into streaming there are choices for you to make. You need to make an informed decision about the platform you're going to stream on, what kind of content you're going to show, and, perhaps most importantly: which software you are going to use to manage the stream.
This article aims to help you with the latter by presenting a useful tool known as XSplit, specifically: XSplit Gamecaster and XSplit Broadcaster.
Before we move on to a more in-depth analysis of XSplit's both flagship products, let's introduce them, so that you know up front which of them is of more interest to you and better matches your needs.
What is XSplit Gamecaster?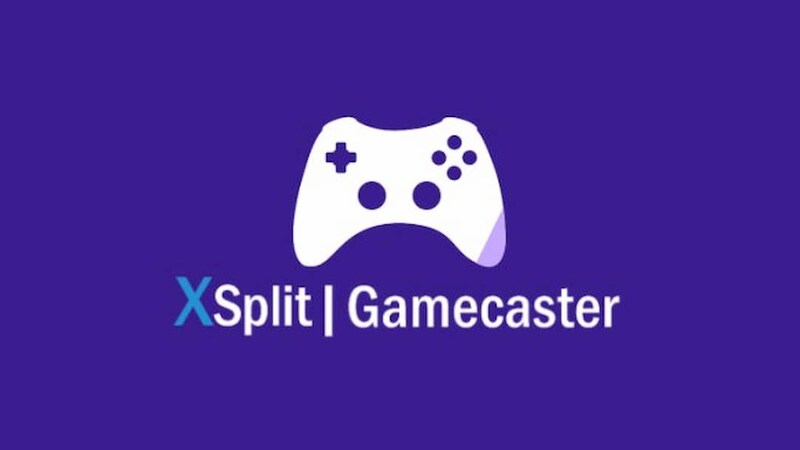 XSplit Gamecaster is the simpler of two tools. It's goal is to allow users to start streaming as fast as possible, with as little necessary configuration as possible. As advertised on the official website, all it takes is pressing a single button, and the program sets the stream parameters such as bitrate, frame rate, or resolution by itself without requiring your input.
What is XSplit Broadcaster?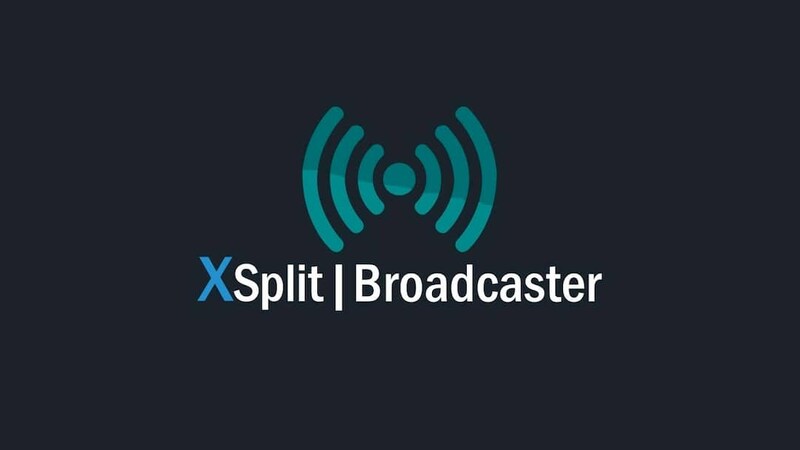 XSplit Broadcaster is a tool for people who have tasted the streaming life and want to get serious with this endeavor. While it doesn't have the ease of access that Gamecaster does, it more than makes up for it with its features, which include whiteboards and annotations perfect for people who cover events or need the ability to mark something for the viewers for any other reason.
Feature breakdown
Now that you know the basics of each of the programs, we can move on to discussing the specific features available to you once you have either of them installed.
Gamecaster
First of all, if you're streaming from PC Gamecaster does a very good job automatically detecting games, and is ready to capture footage at a drop of the hat. If you also need to use any of the popular capture cards, like the indispensable Elgato, the Gamecaster isn't likely to have any problems with them. Gamecaster works very well with Twitch, and can alert you about key activities on your profile: new followers and subscribers, as well as chat messages.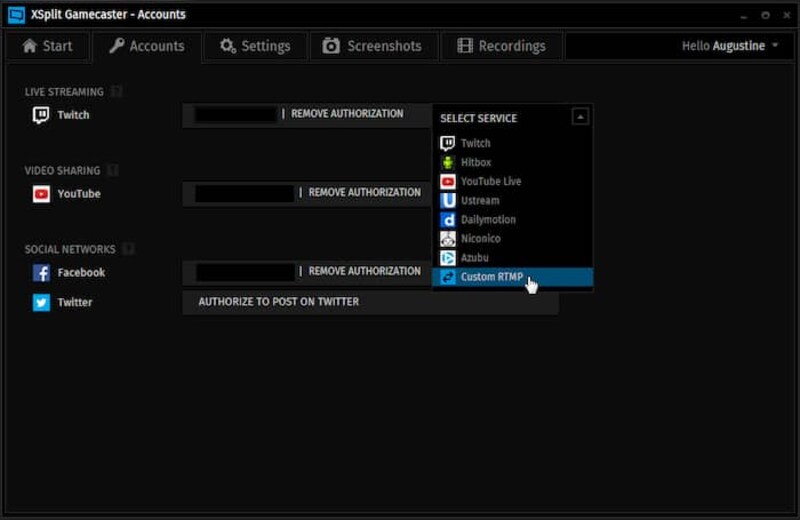 Whether you're streaming on YouTube, Twitch, or Mixer with Gamecaster you have access to some handy widgets you can use to liven up your broadcast and boost viewer engagement. If you're more interested in creating Let's Play videos, Gamecaster can help you with that too, with easy to use video and audio editing software. it also integrates with your YouTube account, so you can start uploading as soon as you're done editing.
Broadcaster
XSplit Broadcaster is everything you have in Gamecaster, but taken up a notch or two. For instance, it allows you to stream videos in quality upwards of 4k60fps. It puts no limits on the number of sources from which you stream, nor on the number of scene configurations, all of which allows you to make your broadcast appear as professional as it gets.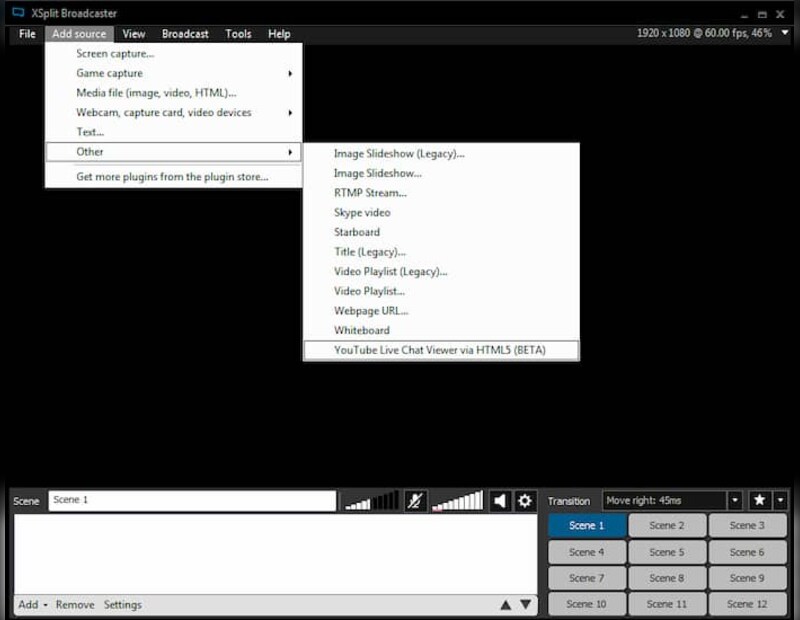 In case you need to create a new scene ad hoc, with the preview editor you can set it up without having to worry about somebody seeing behind the curtain before you launch it live. You're also given the tools to create your own transitions in addition to the ones that come with the software. Broadcaster also allows you to pick the audio encoding method that suits you, and manipulate the overall sound mixing to your liking. It's crucial when you want to provide commentary as you stream a game.
Limitations of free versions
Although both Game- and Broadcaster have free versions in addition to their premium ones, they bear limits. For instance, streams with the video above 720p are watermarked, and Broadcaster's number of scenes is down to 4. Essentially the free versions should be treated mostly like trial versions to help you figure out both streaming and XSplit's software.
Conclusion
Thanks to Gamecaster and Broadcaster XSplit's offer can reach both streamers who need simple tools, and those whose content needs advanced software to manage it. You need to decide on your own, whether you need the robust Broadcaster to create multi-layered semi-professional streams, or a straightforward and easy-to-use Gamecaster to just stream.