It is being created by Netflix's Castlevania author Adi Shankar and that itself is an interesting news.
The confirmation of Assassin's Creed anime series being developed comes from the creator himself: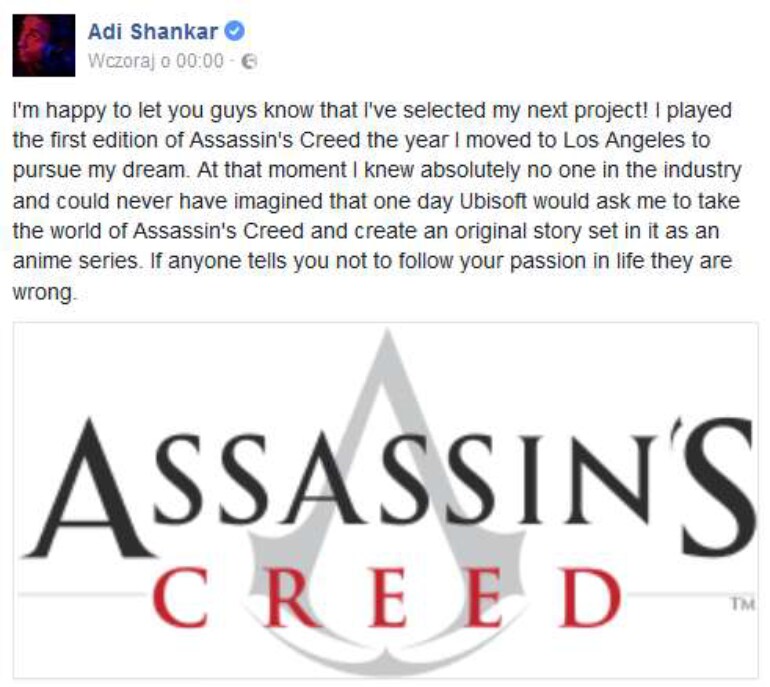 Adi Shankar served as the executive producer for 2012's Dredd. He's also responsible for Netflix's Castlevania series that's scheduled to release tomorrow, on July 7th. With the not-that-praised movie, it will be nice to see an experienced creator offer his unique look at Assassin's Creed IP.