If true, it was a simple mistake and we know the name thanks to a t-shirt…
Over the last years we witnessed various leaks. But if this one is true, Ubisoft has one surprise less in store for E3: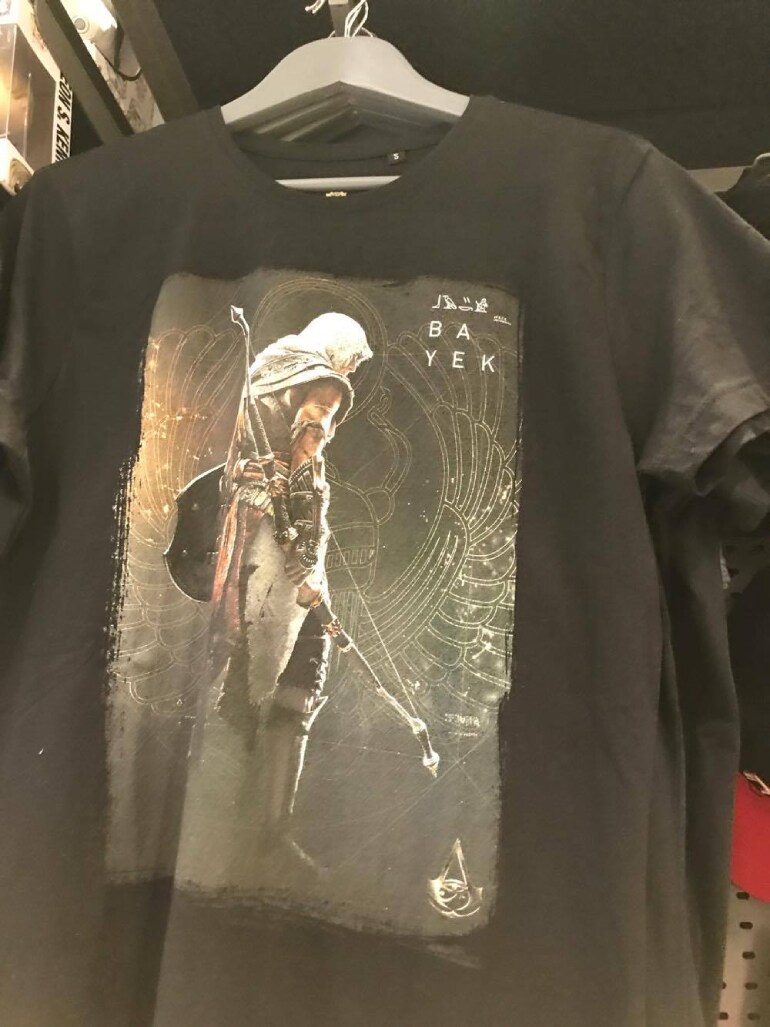 The photo above comes – allegedly – from one of the GameStops. And if true, the protagonist of Assassin's Creed: Origins will be called Ba Yek. Except that, it's easy to notice a small shield and a bow.
Every protagonist needs a bow nowadays.