You'll have seven days to eliminate the newest target, but remember: if you miss there's no second try.
The 18th Elusive Target will be available in Hitman starting on January 13th at 14:00 CET / 05:00 PT. Richard M. Foreman, The Chameleon, will visit Colorado. Your task is to eliminate him and retrieve the documents he has in his possession.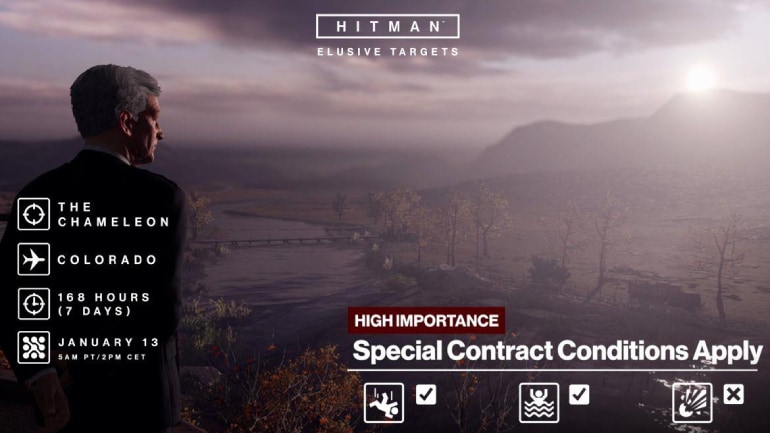 There are special conditions for this contract: to eliminate the target with a non-explosive accident. If successful, you'll earn Tactical Gear with Hunter's Hat. There are other rewards for players effective in the elimination of Elusive Targets, as described on the official site.
Hitman: The Complete First Season – a full disc and digital release – debuts on January 31st on PC, PS4 and XO.