It's finally here. Long time coming.
Bethesda has announced that it is releasing a Game of the Year edition of the highly popular fourth iteration of the Fallout series. Take a look: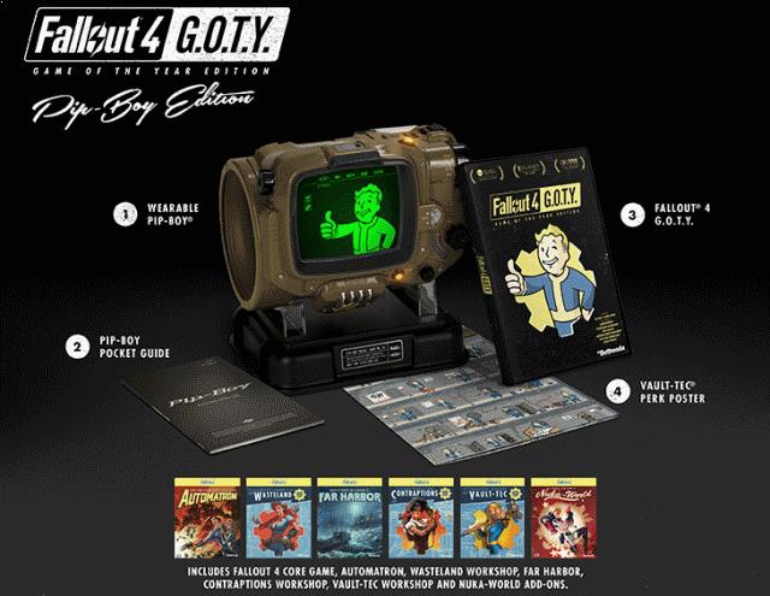 If you've been missing a pip boy then here is your chance to get one, although the release is meant for the North American market and the item will only be available there.
Apart from that, you'll get all the goodies that the title has accumulated over the past two years – the Far Harbor and Nuka-World expansions, as well as the Automatron DLC, and the Wasteland, Contraptions and Vault-Tec Workshops.
Fallout 4 GOTY will be out on September 26 on PC, Xbox One and PlayStation 4.