Xbox Rewards' page date was a placeholder and you should patiently wait for a proper reveal.
There's a screenshot circulating the Internet taken from the Xbox Rewards site, where a list of 2017 preorders was available (courtesy of Game Transfers):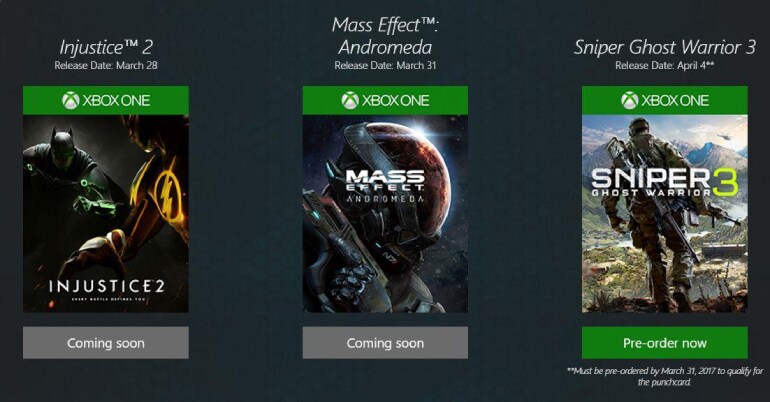 Many believed that the info was published too early and that we can expect both Mass Effect Andromeda and Injustice 2 to be published at the end of Q1. That's not the case at least in the case of the former game:
FYI: Injustice 2 is not coming out March 28.

— Ed Boon (@noobde) January 3, 2017
With that confirmation from the game's creator it's almost 100% sure that the next Mass Effect won't release at the end of March either. There's a fresh gameplay expected to debut during CES 2017 starting in a few hours so there's a small chance we'll get a confirmed date soon.