Hey, that's new. That's one crossover that hasn't been done yet.
The guys down under figured out how to marry two incredibly fun activities – League of Legends and reality TV. And out of their powers combined came a new show.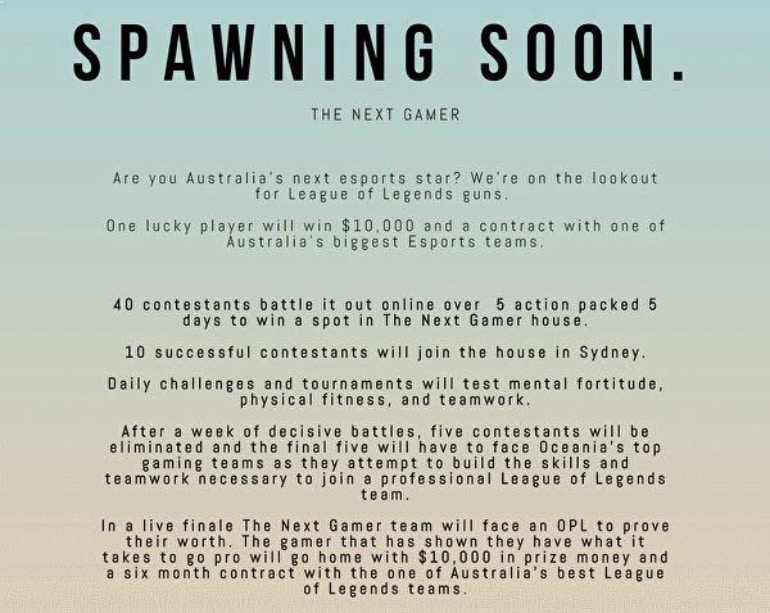 Players across Australia will have the chance to compete for a spot in the country's top LoL team. After online qualifiers, 10 lucky winners will take part in the show going through a series of activities that will test their "mental fortitude, physical fitness, and teamwork".
At the end, there will be a show down with some top professional teams from the region with the winner being announced as a result.
The idea seems so wonderfully and brilliantly simple that the only surprising thing is that it appears only just now.