Money makes the world go round. And round.
Ever took a closer look at one of those Lucian skins in League of Legends. It does look familiar, doesn't it?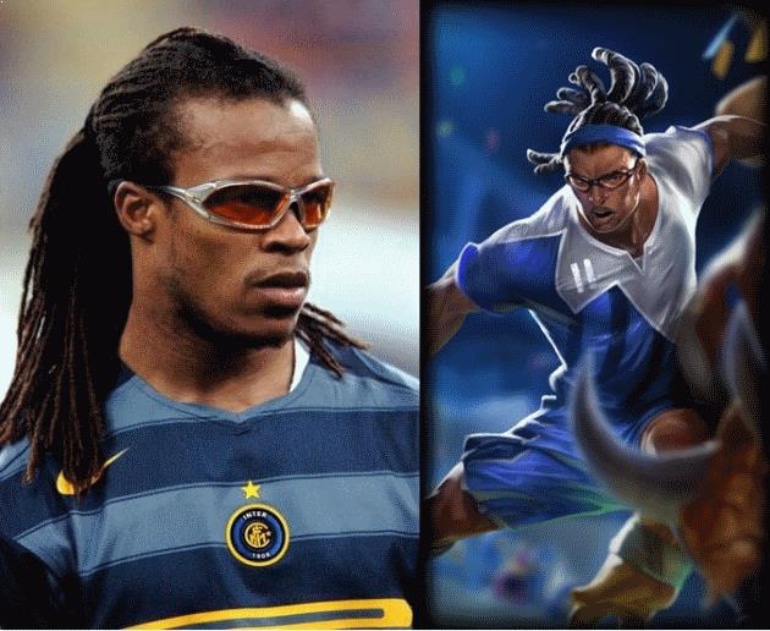 In the not-so-far-away past, there was a Dutch midfielder who went by the name Edgar Davids and was one of Europe's best. Playing, amongst others, for the Italian giants Juventus he was as much known for his ability, as for his distinctive looks. The dreadlocks and the protective goggles were almost Beckham like in their trademark potential.
And it appears the courts do agree with this statement. Edgar Davids won a lawsuit against Riot Games, the developers behind the smash hit League of Legends, pertaining copyrights to his likeness. The skin for Lucian, obviously inspired by the Dutch footballer looks, was the case in question. Riot is now obliged to pay up a sum for a percentage of profits made from sales of the skin.
The whole thing is funny, though, if we remember Davids tweeting a thank you to Riot when the skin first appeared. Well, anyone can change their mind.
Thank youRT @GY4TSO @riotgames @LeagueOfLegends I think @esdavids noticed the resemblance!

— edgar davids (@esdavids) June 6, 2014