There's an infographic to illustrate what's already done and what's coming.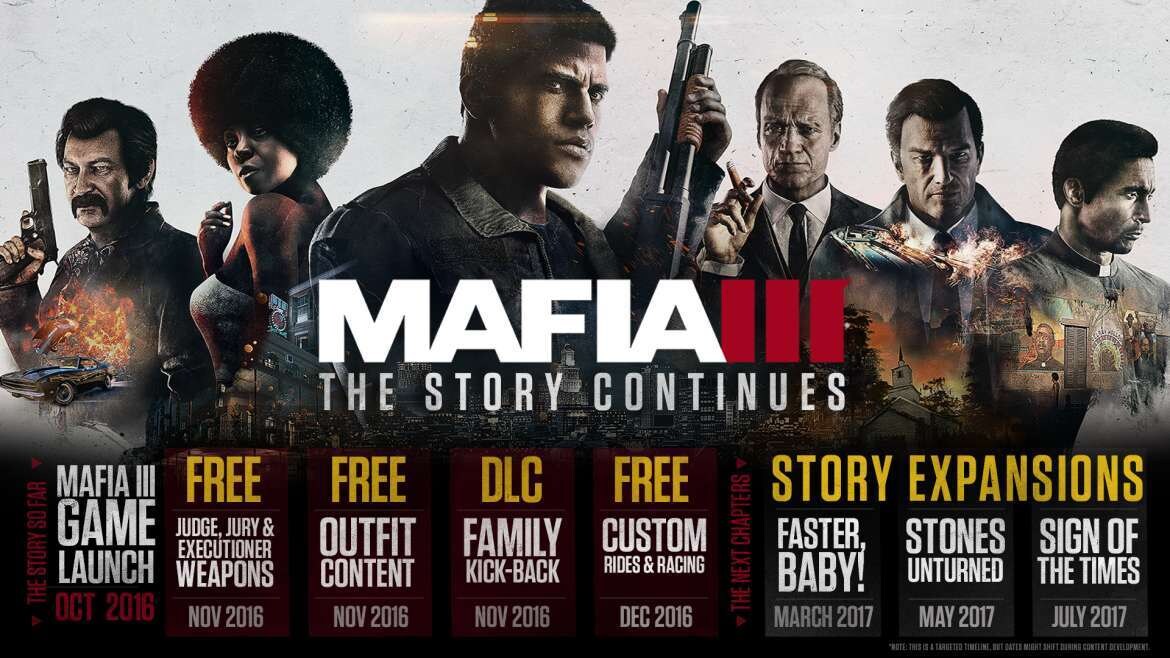 As you see, a lot of content was already available for Mafia III. This year content updates are focused on story expansions and we should remind you that they are the paid ones – available separately and covered in a Season Pass.
Faster, Baby! DLC will be available at the end of March and is described as follows:
Fast cars, dramatic chases, and epic stunt driving take center stage as Lincoln joins forces with Roxy Laveau, a sister-in-arms out to take down a corrupt Sheriff terrorizing Civil Rights activists on the outskirts of New Bordeaux.
A lot of car chases are promised with another "killer story" taking you to a whole new part of New Bordeaux. Second expansion, titled Stones Unturned, will be available in May and here's the description:
When a merciless rival resurfaces in New Bordeaux, Lincoln must join forces with CIA agent John Donovan to settle a blood feud that began in the war-torn jungles of Vietnam.
Finally, in July, you'll be able to download Sign of the Times and once again we have the official synopsis:
A string of ritualistic killings has New Bordeaux on the edge of terror. At Father James' request, Lincoln agrees to hunt down the cult responsible, a quest that will take him from the dark heart of the old bayou to the drug-ridden counterculture of the inner city.