It might be the time for the last Elusive Target but Hitman fun is far from over.
Square Enix announced its plans for the August content pack and there is some positive news. Apart from ten new featured contracts, player curated assassinations will make their way into the game.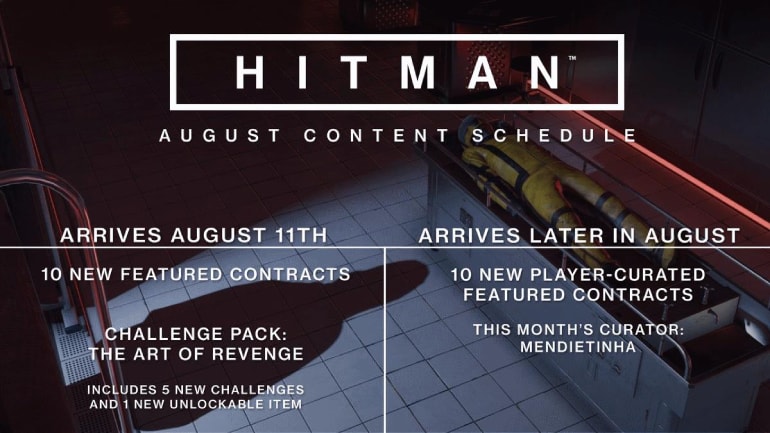 "These contracts will function in the same way to the Featured Contracts that you've come to know and love in the game, with one big twist: one of our players will curate the list. These player-curated contracts will offer a fresh twist to the style of contracts that will be featured in the game and give all players a chance to get an insight into how some of the prominent members of the Hitman community play the game."
The first curator is a Brazilian streamer called Mendietinha.
Players will also get a challenge pack set in Hokkaido under the collective name "The Art of Revenge". As usual, these offer tougher tasks for the player requiring complete level mastery. The rewards, of course, are also of higher value.