The offer works only for PC and PlayStation 4 players.
We are used to preorder bonuses in the form of DLC. Sometimes those are only skins and cosmetics. Full DLC missions are a bit more rare. In a surprising turn of events it was announced that people preordering Sniper: Ghost Warrior 3 on PC or PS4 will receive a full Season Pass for free.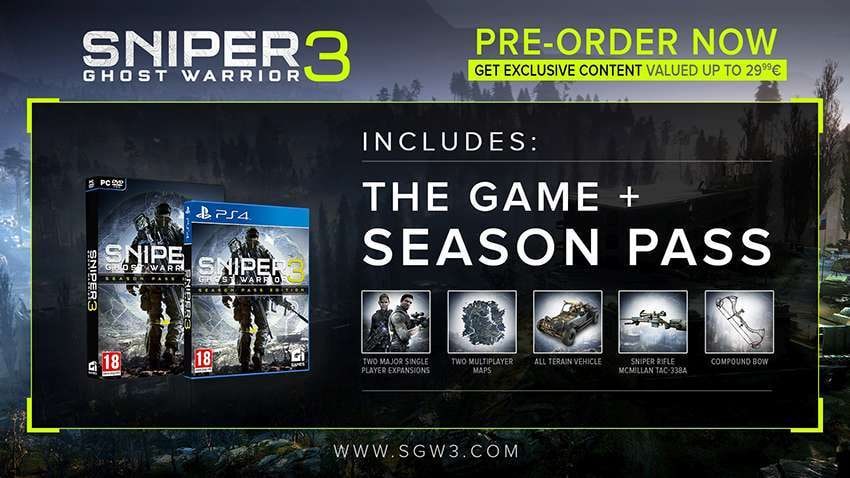 The Season Pass contains two major missions: The Escape of Lydia and The Sabotage. There are two multiplayer maps, as well as exclusive weapons and a vehicle. This content pass for Sniper: Ghost Warrior 3 is priced at $29.99 separately, so it's quite an offer…
No words on why Xbox One players are left without a similar preorder bonus. Meanwhile, the game's beta is coming really soon.