Work is churning in the Enix forges before the September launch of the third part of the rebooted Tomb Raider trilogy. Meanwhile, we got some interesting new information.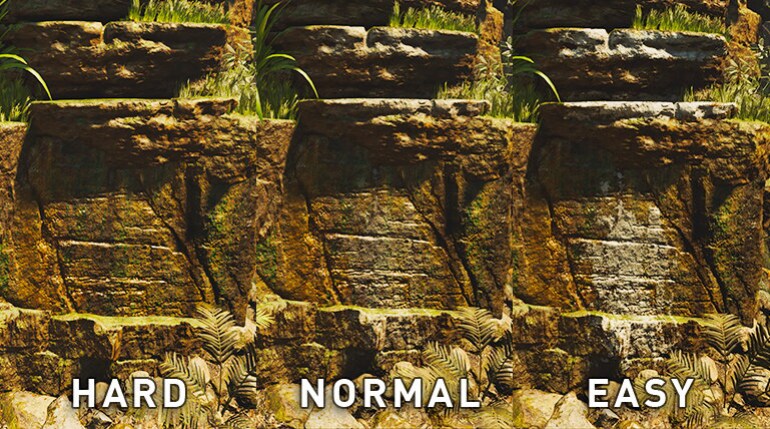 If you're the kind of person who wants to be fully immersed in the archaeological hunt scenario with no game-design choices like hints to ever break your immersion, you can do that. As you can see above, the game will make subtle, graphical changes to remove anything that could point you to the right direction in an obvious way, if you want that. Now that's attention to detail.
Naturally, this will make the game much, much more obscure. Interestingly, you'll be able to mix and match the difficulties for the various elements of the game—combat, puzzles and exploration. So you'll be able to make combat easier, making it possible for you to explore for long stretches of time, without fearing a sudden death scenario.
You can read about all the nuance on the official Tomb Raider blog. It goes into a whole lot of detail which I will not be repeating here for the sake of brevity, but it's really quite extensive.