Expected as a part of Year 2 season pass, the content will be limited and implemented into other updates.
Let's start with the new roadmap for Rainbow Six Siege: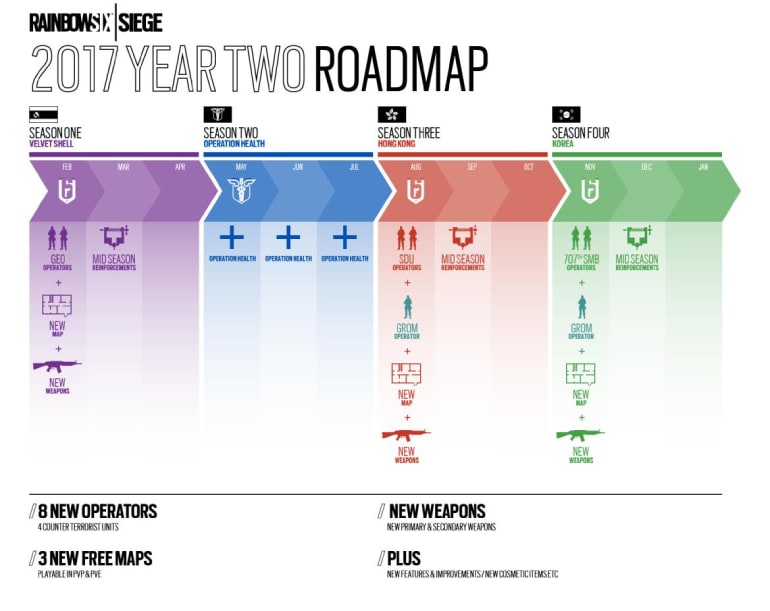 We've already received Operation Velvet Shell, the first one of four expansions being the part of Year 2 season pass. The other three revealed were for Polish, Korean and Hong Kong special forces. Unfortunately, especially for me and other players from Poland, that's no longer the case.
There won't be any Polish map in Year 2 and two expected Operators from GROM will be released as add-ons for the third and fourth Operation. Meanwhile, the second expansion/major update is titled Operation Health and it will last until the end July. Here's what's included: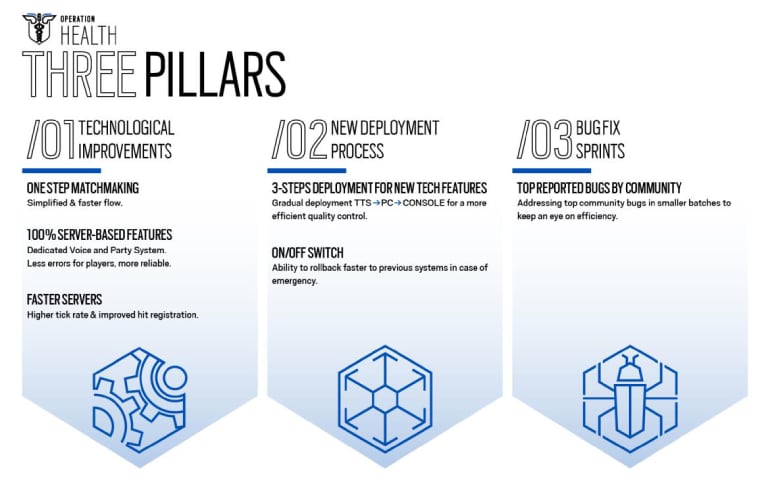 As you see, the whole Season Two is all about bugfixes, technical improvements (including One Step Matchmaking) and everything that's about the game's balance, but not about new content. There's already a petition to properly introduce Polish operators, if you want to join.