The Cathedral of Eternal Night is your next stop in the fight with the Legion.
Are you impatiently waiting for more content for the World of Warcraft: Legion? There's a fresh preview of the upcoming Dungeon, the Cathedral of Eternal Night. It's designed for 5-player teams and will work as a complementary area for the Broken Shore zone.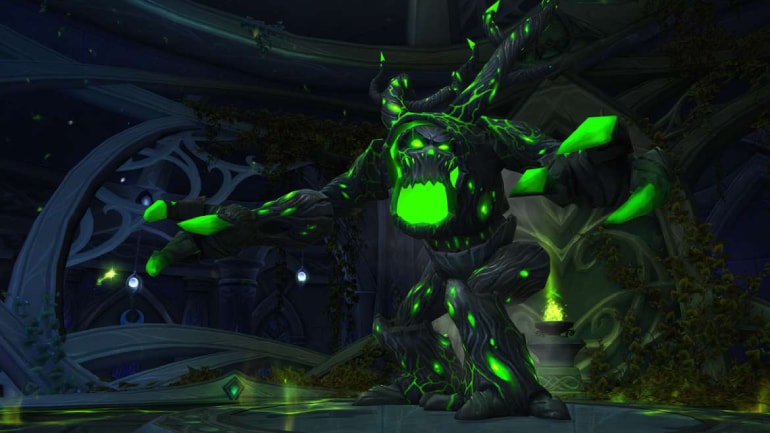 There are a few encounters and bosses introduced here, namely:
Agronox – has the ability to corrupt the area and summon Lasher minions that easily overwhelm the team when ignored;
Thrashbite the Scornful – "imprecise, sweeping attacks" is the best description of gameplay here. You need to use the surroundings to win this fight;
Domatrax – commenters agree that this should be a sexy succubus;
Mephistroth – when he reaches 100% energy, he is able to disappear and attack from the shadows. It is when Illidan needs additional protection.
For a more lore-detailed info, check the entry on worldofwarcraft.com.