If you are looking for a better take on Batman vs. Superman, Injustice 2 is probably the best place to see that confrontation.
As a direct sequel Injustice 2 continues the original's plotline, but the stakes are now even higher with Brainiac being the main villain. With almost all main heroes and antagonists already in the roster the multiverse is now expanded with additional characters, who might be familiar to comic fans. But very often they come with a twist.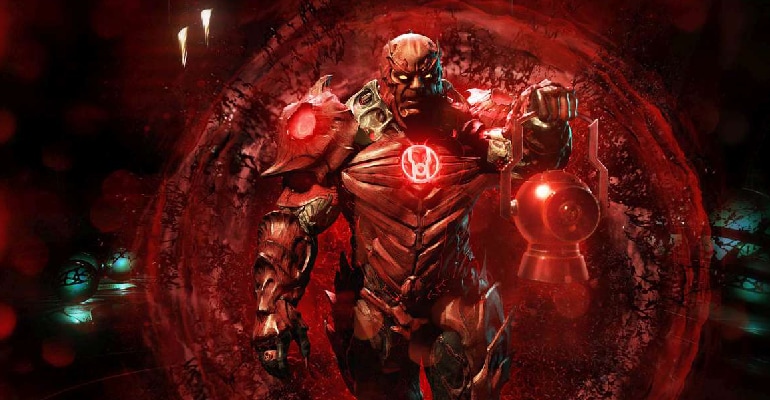 Back to where it ended
If you remember, Superman was imprisoned in a Red Sun prison cell and his tyranny ended. But there are people who wish he was back as the ruler and they are actively working to achieve that goal. The mysterious faction going by the name of The Society is rising (yep, you should guess who's this). What's worse, Batman's inner-circle is being infiltrated and as the marketing campaign tells you, the lines are redrawn.
Many mechanics from the original game are back. That's the case with traits, which are unique abilities for each character (sometimes more than one effect). The clash system returns as well, allowing you to quickly reduce opponent's' advantage. And there are stage transitions, dynamically changing the surroundings, with interactables (items that can be used against the opponent). The later are subject to a small change – they can now be blocked. It's all combined thanks to 4-part super meter, now even more versatile with various enhanced attacks and super moves.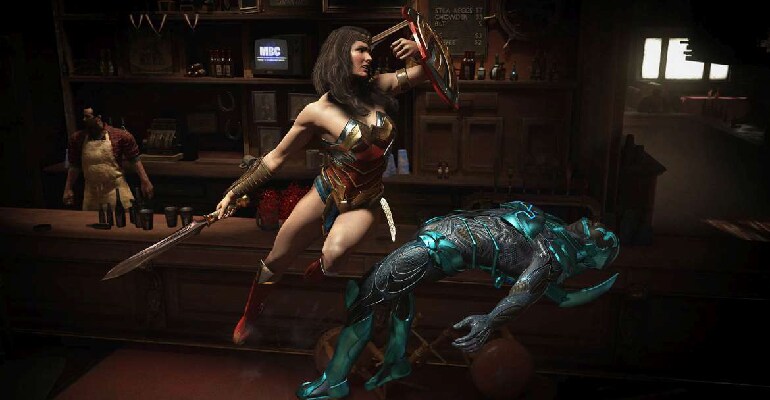 Custom-made superhero
People preferring RPG elements and customization will surely appreciate the Gear system. It's basically a random loot feature, which rewards players after each match – sometimes the losing side as well. Very often we are receiving an item for a different hero than the one we just battled with
What's interesting is that all those rewards are serving as a way to customize looks of our hero, but also to power them up. Some may even result in changing our fight strategy, adding some form of a personal layer to this competitive game. Those items can modify our strength, defense, agility, health or unlock certain moves. While creating a loadout we'll choose items for five gears slots, as well as two abilities (but some powerful ones may take both slots for one power) and a shader. Don't worry, you'll be able to configure five gear loadouts at once.
You shouldn't be worried about tournaments – there are special modes planned, which will put you on an even playing field. Players will keep their customizations, but the stars will get normalized.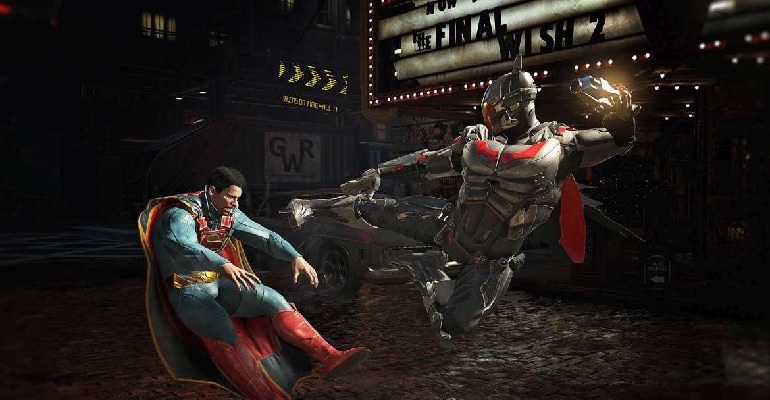 The full roster
There are 17 fighters confirmed as the core set of characters for the base game. The list looks as follows:
Aquaman
Atrocitus
Bane
Batman
Black Canary
Blue Beetle
Brainiac
Catwoman
Cheetah
Deadshot
Flash
Gorilla Grodd
Green Lantern
Harley Quinn
Poison Ivy
Robin
Supergirl
Superman
Swamp Thing
Wonder Woman
Additionally, Darkseid will be available for everyone who preorders the game on either platform. At least nine fighters will appear in a DLC form, as it was a confirmed part of Ultimate Edition for Injustice 2. Ed Boon confirmed the possibility of a guest Mortal Kombat fighter appearing in the game, as Scorpion was the most popular addition in the first game.
What's interesting are the premier skins that change our heroes into different characters. Supergirl is changed into Power Girl, Hal Jordan becomes John Stewart, and Flash is transformed into Reverse-Flash. Not only are their looks changed, but the dialogue lines are different as well.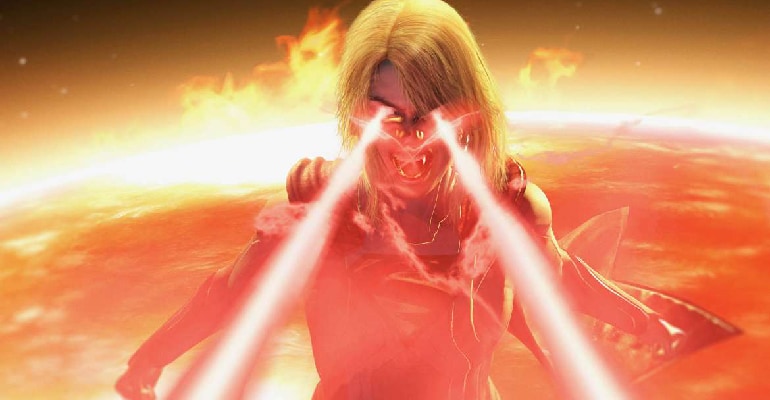 General notes:
There's a beta planned. Both platforms will participate, but the moment of writing this preview no specific date was given (small amounts of early invites are sent randomly).
The game will work in 1080p / 60 FPS.
GGPO (Good Game Peace Out), a form of predictive netcode created by Tony Cannon, is used. The original game was updated with this code with much appreciation from the player base.
Starting on April 11th a weekly comic series will be released introducing players to the plot of Injustice 2. It is written by Tom Taylor, the author behind stories for the original Injustice: Gods Among Us.
Although the game introduces random loot, it was confirmed that there won't be paid item packs, which could result in pay-to-win.
Injustice 2 is set to release on May 16th, 2017 for PlayStation 4 and Xbox One. You will find future info about the game in our latest news section or via the title's tag.