There is no denying that shopping online is a great convenience, only possible thanks to the Internet. It's fast, it's simple, it doesn't require you to leave your home if you can't… or don't want to because it's Friday 13th and your local area has many black cats. Frequently there are also special offers available only for those shopping online.
The G2A Marketplace has all of these features and in this article we want to focus on discount codes, making the prices on G2A Marketplace even better.
IMPORTANT: We want to emphasise that until further notice G2A Cashback Codes are no longer available for use. To make up for this, as of 2022 you can use G2A discount codes. There are only 1000 activations per month of this promo code, so it's first come, first served.

There are certain limitations to be aware of:
There are limited stock, so it's first come, first served.
The promo codes don't stack.
The code only applies to Games, DLC, Software.
No preorders
Where to enter the discount code?
To benefit from the G2A discount code you need to make a purchase on the G2A Marketplace. During the checkout process, you'll see a text box where you can paste the code, as shown in the picture below.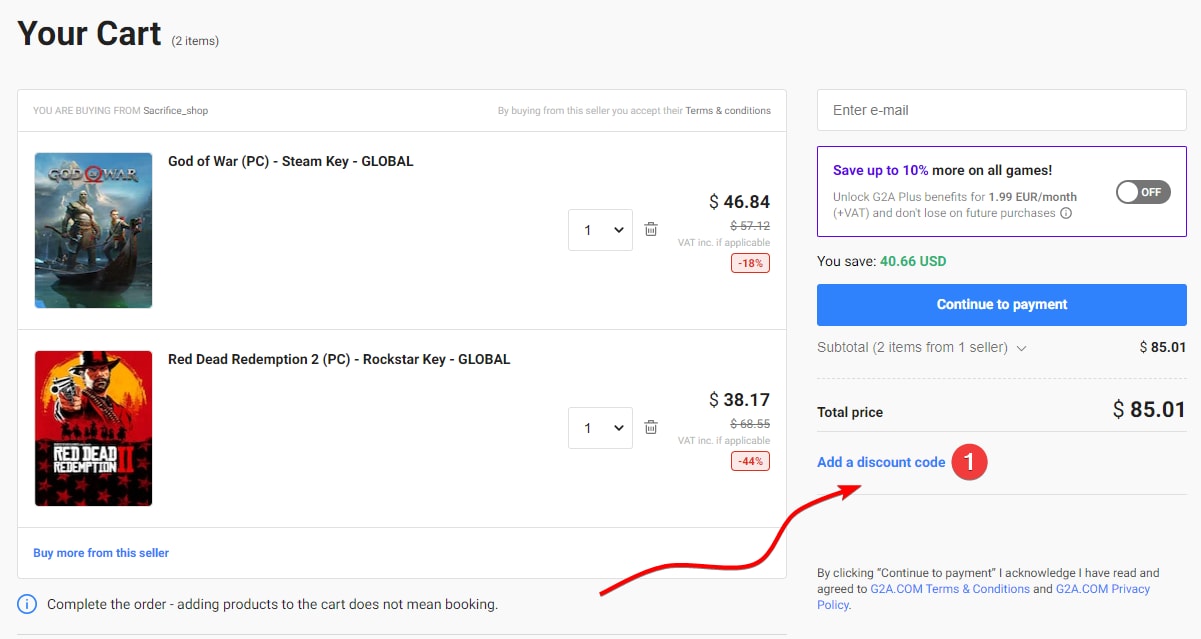 Get your codes and reap the benefits
Although the cashback and referral codes are currently unavailable, the video game discounts, especially during sale season, are a great way to save money on games you always wanted to get. Check in every month to make sure you're one of the lucky 1000 users who can benefit from the discount coupon