For a long time G2A Marketplace has been surrounded by accusations and opinions drawn largely from outdated information and misconceptions about the inner workings of the industry and the marketplace itself. With that in mind we decided to rebuke inaccurate accusations and explain some points which may have been a source of confusion in the past.
What is G2A and how does it work?
There are more and more video games on the market, and the game prices continue to rise. However, there are several online shops that sell games with discounts. With more than 19 million customers worldwide, G2A is one of the largest marketplaces for games. Within the platform you can find products such as activation codes, skins, digital games, items, and DLC's. Just to point out:
G2A is not a seller. It is a marketplace that brings together various people and offers a place where they can trade. It works like a proper free market.
For example, a person can buy a graphics card that also comes with a free game key. If this person doesn't want that game, he/she can sell it on G2A to make a little bit of money.
Is G2A the biggest gaming marketplace?
G2A is an innovative, globally recognized platform offering fast and easy access to a wide range of products such as Steam or Origin games, software activation licenses, as well as Xbox Live cards, at very low prices. It does not buy or sell products by itself, but simply provides the platform, and acts as an intermediary between the buyer and the seller. Clearly, G2A is a platform for game CD-keys distributors, allowing you to activate them on your favorite platform. Each year, G2A attracts more than 4,000,000 new customers and completes more than 10 million transactions worldwide. It is a marketplace which means people all around the world can sell games.
The platform provides everything related to the gaming industry and is available all over the world. Whether you're looking for a key for Star Wars: Battlefront II or Assassin's Creed: Origins, you can buy it on G2A. As the marketplace focuses predominantly on digital gaming, most products are digital.

How to buy a game via G2A
The purchasing process is really very simple. Purchase the activation key of the chosen game from a seller. After your payment is accepted you will receive an email with your license key. Then open your Steam account, go to the "Games" tab and then select "Activate a product on Steam" on the lower left of the screen. All you have to do is enter your code purchased on G2A to download and install your game. Start gaming immediately! G2A offers over 200 100% secure payment methods. You can pay with iDeal, PayPal, Skrill, Paysafecard, Visa and MasterCard, and even with Bitcoins.
Does G2A provide other services as well?
G2A Marketplace is where each seller can register their "shop" and resell digital license keys. It is freely available to anyone who wants to sell anything. In addition to the Marketplace, G2A also has a line of products and services that include G2A Direct (a partnership program for video game developers), G2A PAY, an online payment platform, and G2A Plus, a subscription-based loyalty program for the most engaged users.
G2A review & updated news
Originally made up of a few enthusiasts in 2010, G2A has transformed itself in a few years into a gigantic company. Employing several hundred employees from over 30 countries, the platform enabled millions of transactions around the world. More than 440,000 resellers are scrambling to provide the keys to 19 million customers in more than 170 countries. And yet, despite this supersonic growth, many consumers still do not know how G2A works, and whether its practices are legal. A large number of dramas have created a disturbing nebula around this business.

How does G2A get such cheap keys?
In fact, G2A.COM does not buy a single key, nor does it sell them. The site is a marketplace like eBay or Amazon. This means that when you buy a key on G2A.COM, you do not buy it from G2A but rather a person who put it on sale on the site.
As a support for these transactions, G2A's role is to ensure that all keys marketed are valid and to resolve disputes in the rare cases of defective keys. G2A is a very secure platform compared to market standards and with the best rate of working keys. Today, and among the 37,000 companies that offer digital games products, it is a commendably safe place, with over 99% satisfied customers.
Does G2A harm the game developers?
The trade made by G2A does not harm the game publishers since keys are "second hand" (obviously they have not been activated so there's no difference between them and those bought from other sources). The publishers sold this license first and received money for it. In other words, there is no big difference from the second-hand market: on a large scale, G2A sellers buy and resell game activation keys. Another fact is that, like eBay, G2A cannot be held responsible for the origin of the products. Obviously, G2A still fights against frauds and abuses that this type of trade can create using all the means in its disposal.
Is G2A legal and are G2A keys legit?
Yes, G2A is completely legal and reliable. G2A is an online marketplace where you can purchase Steam keys and other store keys for various video games.
Since its inception in 2010 G2A has been building partnerships with other companies, and now works with some of the biggest brands, like Microsoft and Google. But the unique thing about G2A is that you can get them at insanely low prices. Some would say, suspiciously low prices. On G2A everyone can post Steam codes up for sale. The whole purpose is to enable an ordinary person at home who has a Steam key that they don't intend to use for some reason, to sell it and get some extra money.
However the majority on G2A are large-scale wholesale sellers purchasing keys in bulk and selling them on G2A at some profit That's what G2A is for. On this site, people can sell games and subscriptions using CD-keys, which allow customers to obtain the game using certain platforms. In fact, customers buy keys, which are then activated on their accounts on platforms such as Steam, Origin, or Uplay. G2A is a modern marketplace which offers a large selection of sellers. It attracts gamers from all over the world as it has the best prices.
What is the origin of the sold keys?
Such cheap games cause doubts about their origin. Many buyers are wondering if the games available on G2A are legal. Do not worry, G2A is legal in all aspects and those low prices are low for a reason. G2A is just a platform that allows its users to run CD-key stores.
Sellers work hard to ensure that they offer the best customer service possible. Even if there was something to go wrong, be it a faulty key or some other issue, they are more than happy to help their customers. But if there are cases of sellers not wanting to help their customers, G2A steps in to resolve the problem in the customers' favor as per Money Back Guarantee.
What is the G2A approach to the matter of keys purchased via stolen credit card information?
The perceived threat of license keys is something that has been held against G2A for a long time. The stigma persists despite numerous ways the company has improved its systems and policies over the years. The idea was that a hacker could steal another person's credit card information and use the money they now can access to purchase game keys in bulk and sell them cheaply, yet still at a profit, on G2A Marketplace. There are however caveats which make this unlikely, if not downright impractical for a hacker to go through all of this for money.
First of all, it isn't all that simple to buy large numbers of keys. Only publishers (who may or may not be the same company as the developer) have the ability to generate keys or request them from the distribution platform. That's the only feasible source of large batches of keys, and it usually isn't open for everyone.
As a result, most people only have access to platforms like Steam, GOG, etc. where you don't get a discrete license key, and now that Steam has changed its gifting policy, going through that route is also impractical. Broadly available sources of keys are places like Humble Bundle or Green Man Gaming, but they have their own systems to circumvent before one can claim the keys to resell them elsewhere, e.g. on G2A.
On the side of G2A a key put on sale at a drastically reduced price would be caught during the vetting process and consequently banned. And even if that was not the case, in order to cash out from sales, the hacker would need to provide their personal information for the purposes of book-keeping and completing the transaction. This can be seen as a good deterrent to many who consider fraud on license keys as the best way to use a stolen credit card.
Finally the idea that one could buy tons of keys cheaply in a different region (like Russia) and sell them elsewhere is largely shut down by the fact that keys are often region-locked, and unless a key is tagged GLOBAL it will only work in a region it was released for. Cheap keys from Russia aren't going to do anyone much good when nobody can use them.
To sum up: due to numerous hurdles making it hard to acquire large numbers of keys, put them up on a marketplace, and withdraw money earned through sale, G2A Marketplace holds a very small, and constantly shrinking, fraction of fraudulent sales. The biggest sellers have been verified numerous times by internal vetting processes as well as by customers satisfied after receiving products they paid for, and they acquire keys through agreements with publishers.
To sum up, the answer to the question "is G2A legal?" is: yes, it is 100% legal. G2A is an excellent solution to buy cheap game license keys.
A tip: before proceeding with a purchase, carefully the region, for instance "global". What does this term mean? It determines in which countries you can activate the key and play the game.
Why are game keys on G2A so cheap?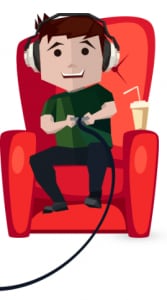 When the developers sell games through Steam, it takes a cut of about 30% of the sale. So when using G2A, developers can sell at a cheaper price without losing any profit, especially since G2A's commission is only 10,8%. Resellers on G2A.COM buy the keys in bulk so they benefit from a discount. That's how all reseller companies work all around the world.
The answer also lies in the fact that purchasing products in bulk usually can be done a sizeable discount. Sellers buy activation codes in large numbers and sell them with profit without having to raise the prices to the standard market prices. This allows them to turn a profit, while the players get to save money. G2A has keys that often come from countries where the exchange rate with euro is advantageous. If the game you want costs 60-70 euros, on G2A it can be found at half price. G2A is safe, the prices are lower simply because the license key has been made available by a dealer who is in a country where the currency has a lower value. G2A visitors can take advantage of this fact and buy legal, and cheap games.
Where do the license keys come from?
All keys come from the publishers and the developers. Only they can generate license keys. The publishers and developers then sell keys in bulk to wholesalers some of which put their stocks upon G2A. Publishers and developers often provide game keys for free on social media and in various contests or giveaways. Clients get these keys and sometimes put them up on G2A. Last but not least, developers and publishers can set up their own storefronts on G2A through G2A Direct and sell games directly to customers themselves.
What is included in the price of products available on G2A?
On the G2A website, you can find various games which prices are cheaper than on their respective platforms. In many cases – much, much cheaper. The price you see already includes VAT, which makes comparing prices with Steam, Amazon or any other distributor much easier.
What opinions does G2A receive online?
Before buying a game, you can always check some well-known game forums to see opinions about G2A. If you refer to Trustpilot, an overwhelming majority of opinions there is positive. G2A itself also has an internal system of rating sellers, which asks customers to rate the transaction. Paying attention to seller star rating is an immediate and simple way of finding the best offers .
How much do the G2A sellers earn?
In a virtual marketplace like G2A.COM, the traders themselves decide how much profit they want to make for each game they sell. If they set the profit margin to a few percent, the key reseller cannot generate much per copy, but certainly, can make a small profit on several hundred product keys sold.
In addition, there are, of course, calculating traders who acquire the keys well below the normal manufacturer price, for instance thanks to discounts or bundle promotions. As soon as a manufacturer has sold a product key, it loses the sole right to distribute it and accordingly has no means of preventing resale.
It is, understandably, in G2A's interest to sell only legally acquired goods on their platform.
G2A seller verification
This section has been updated on 20 July 2022.
If you're a buyer, choosing the best seller available is a prerequisite for excellent customer experience.
We're making this choice so much easier thanks to a thorough verification process that the would-be sellers on G2A Marketplace have to go through before they start offering their products on our platform.
This applies to all sellers, no exceptions.

If a seller is a sole trader or a limited company, they need to provide detailed information, including various company documents and financial info, with the latter's verification being the most thorough.
The bottom line is that we know who sells on G2A Marketplace, no seller is anonymous on our platform. The verification process takes some time to complete and the amount of details we require is enough to deter scammers of all sorts.
Still, problems with keys not working or unresponsive sellers might still occur, so make sure to read reviews from buyers and look for Excellent Sellers (this label is a testament to the outstanding customer service they provide, proven by a massive amount of positive opinions from other users). In order to choose the best offers, do not just focus on the price alone. Sometimes it's worth to pay a bit more.
Please make note that sellers are usually very friendly and helpful. If they want to maintain the best ratings possible and attract new customers, they make sure to respond in a timely fashion and solve any problems that arise (usually invalid keys or problems with transactions).
Additionally, always make sure that the key you are buying is meant for the right platform and region. It is always denoted in the product's name, so this is where you should look for info.
What can buyers do to protect themselves from scams on G2A?
There are some practices that can prevent you from falling into traps of dishonest sellers. Pay attention to the product description and to the seller's profile just like you would during some other online shopping. Choose only sellers who have a good reputation and a lot of positive feedback. If a person delivered 50 keys and has 100% positive feedback from the customers, you can probably buy safely from him/her.
How to verify a G2A seller
Seller Reputation: This part is very important and it is crucial to find good sellers on the marketplace.
Look at the ratings, the number of stars and recommendations that the chosen seller has. Seller's reputation is a very important factor to consider when you want make a safe purchase in G2A. These is also a list of all the transactions that the seller performed within the platform. You see the quantity, the frequency and whether they were carried out successfully or not.
How can G2A Selected offer provide safer purchases?
When you click on a game, you will usually see a price on the right, but check if it says "G2A Selected offer". If it does, it's a price from a tried and tested vendor. You can click on a seller to check their qualifications and how many keys they have sold. It is easy to distinguish the good from the bad this way.
Is G2A trustworthy?
If you're about to buy some video games on the Internet, G2A is a completely secure option.
As the world's fastest-growing digital games marketplace, G2A has been investing time and money in the security of the platform. Among other things, sellers are verified via various mechanisms to combat fake accounts. In the future, potential sellers may expect further verification measures and the platform will become even more secure. Always make sure that you are dealing with a recognized shop. Don't buy games that look suspiciously cheap from a shop that doesn't have any feedback from other customers. Always check sellers and select only ones with thousands of happy customers.
If you check out the sellers' reputation and previous records before buying a key, you can feel safe. Just check out what previous customers had to say about the seller.
So it is safe to buy games via G2A and the vast majority of the CD-keys are perfectly fine.
In the majority of cases, you won't face any problems when buying games on G2A platform. If you still want to feel safer, you can implement additional precautions during your online shopping. The best way to avoid a scam is to use a payment method, like PayPal or credit card, which come with their own suite of security solutions during transactions and make it easier to get your money back in the unlikely case of a bad transaction.
Are there any additional costs and taxes?
A detail that must be taken into account is that on G2A you get the final price when you select the payment method. The reason why this happens is that at the moment of payment, additional fees may be added depending on several factors, such as the form of payment. Therefore, check if it suits you better to pay with G2A PAY, PayPal (or another payment method) or credit card and which payment method is the most beneficial for you.
Does G2A provide safe payment methods?
G2A is a perfectly safe marketplace for any payment method you want to use: Visa card, Mastercard, Maestro card, Paysafecard, Bitcoins, PayPal, and more.
Summary
So, to sum up: G2A is a perfectly safe place to buy games at prices much lower than elsewhere. Since there are hundreds of thousands of sellers on the marketplace, buyers have a multitude of offers to choose from. The keys sold on G2A Marketplace are 100% legit, as they come from official sources: developers and publishers themselves. Only they are capable of generating new keys. Why are they so cheap on the marketplace? That's because many sellers are in fact retailers or wholesalers who obtain their stock in bulk, usually at great discounts. That makes them so competitive.
To make an informed choice, however, clients should take into account factors other than just a low price. Customer service of high quality is just as important, but sellers go to great lengths in order to satisfy their clients and offer a legit, safe and fun shopping experience on G2A.COM.