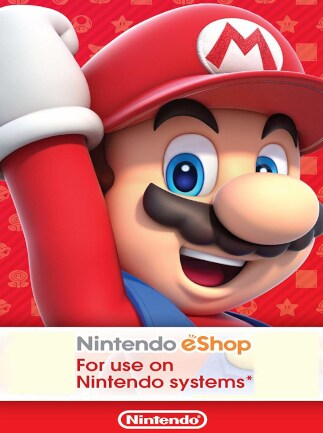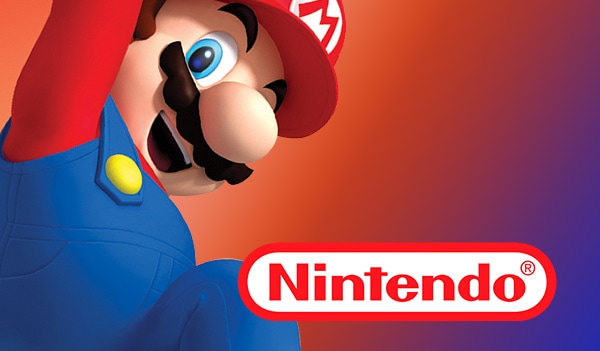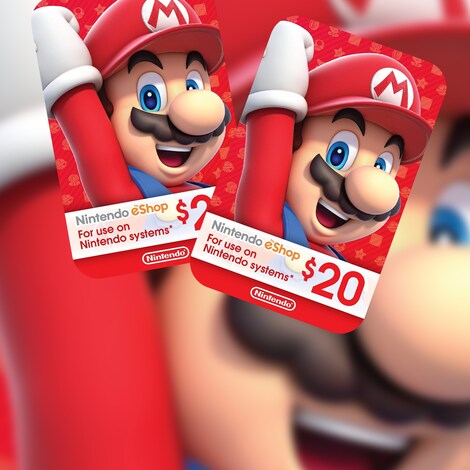 1/3
NORTH AMERICA version
Nintendo eShop Card 20 USD Nintendo NORTH AMERICA
See the best offers for Nintendo console owners and choose an eShop Card for yourself. Fast, easy, online, and without an expiration date. Shop at the Nintendo Store and play!
Buy it in a bundle, pay less: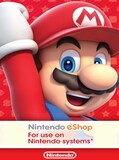 Nintendo eShop Card 20 USD Nintendo NORTH AMERICA
NORTH AMERICA
Offer from: Hashtaggamer
Offer from: Yourgamingworld
Offers: 16
Positive_entertainment

Excellent seller

Gamersuniverse

Excellent seller

99%

Positive feedback

28946

Hashtaggamer

Excellent seller

Digitalkeysource

Excellent seller
Product description
The 20$ Nintendo eShop Card is an easy, comfortable and secure way to pay for items in the Nintendo Store. Buy it for yourself or as a gift to someone else, and you will discover you can quickly and easily increase funds on your or your friend's account. From here, there is only an easy way to the best - buying games!
What are Nintendo eShop Cards?
It's a quick way to top up your Nintendo account funds. Thanks to the acquired funds, you can shop in the Nintendo store - without worrying about entering your credit card details or your bank account number.
How to redeem a Nintendo Card code?
It's easy as the entire process is completed via online delivery. Go to the Home menu on your Nintendo account, then enter the code you received in the Use Code window. Ready! You can enjoy it to the fullest and continue shopping in the Nintendo Store.
Can I use the Nintendo eShop Card for the Nintendo Switch only?
No. Your code can also be used for Nintendo 3DS, Nintendo Wii U, as well as Nintendo 3DS XL.
Does the Nintendo eShop Card have an expiration date?
No, the Digital Gift Card code is eternal and can be used at any time. Go ahead, buy it and redeem it whenever you wish.
Is a Nintendo Gift Card a good gift idea?
As long as the recipient plays games and owns a Nintendo console, this card will be a good gift. You can send your 20$ Nintendo Gift Card online and be sure that you have made your loved one very happy. If you are interested in other versions of Nintendo eShop Cards, be sure to check out the best deals on our marketplace - you will discover something for yourself.
Key features
Make the best gaming gift for yourself or your loved ones
Choose from the best prices and offers
Redeem your code and shop at the Nintendo Store
Send your Nintendo Gift Card by online delivery - fast and easy
Don't worry about the expiration date and use the code whenever you want
No expiration date.Warning!
Please note that each currency of this product can be redeemed only on accounts with
the same currency.
 (e.g. EUR card on EUR balance account, USD on USD, etc.)
For Use only on 
Nintendo Switch, Nintendo 3DS and WiiU.
In order to redeem the Code:
Select the Nintendo eShop icon on the HOME menu.
Select "Add Funds." or "Balance."
Select "Redeem a Nintendo eShop Card."
Enter the 16-character activation code from the back of the prepaid card, then select "OK" to complete the transaction.
Please note, letters and symbols not used with Prepaid Cards i.e. O, I, Z, commas, hyphens are not used.