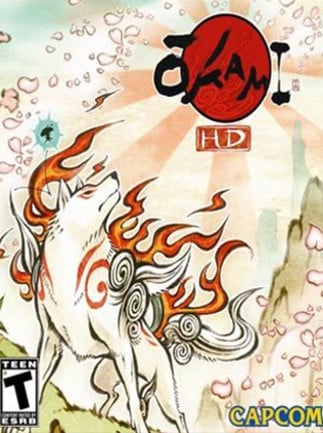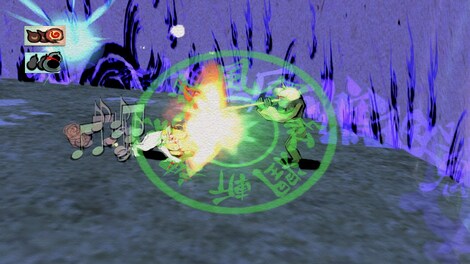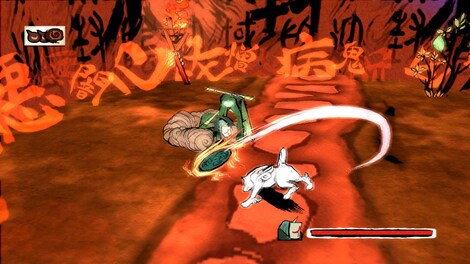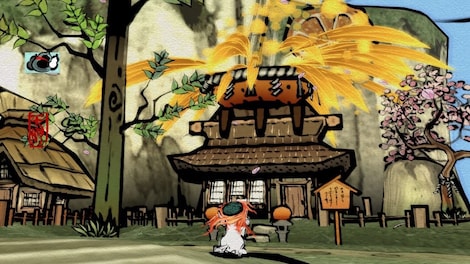 1/5
GLOBAL version
Okami HD Steam Key GLOBAL
Divine adventure in 4K resolutionOkami HD is a third-person action-adventure game that allows using ancient magic and travel through beautiful areas. Explore a countryside, defeat enemies and visit filthy dungeons. Amazi ...
Buy it in a bundle, pay less:
Okami HD Steam Key GLOBAL
GLOBAL
Offer from: Samfit
Offers: 15
Atrueseller

Excellent seller

100%

Positive feedback

1139

Claincir

Excellent seller

96%

Positive feedback

19403

Up to 24h delivery offers
Product description
Divine adventure in 4K resolution
Okami HD is a third-person action-adventure game that allows using ancient magic and travel through beautiful areas. Explore a countryside, defeat enemies and visit filthy dungeons. Amazing graphics present themselves in ink and watercolour style, available in 4K resolution! Discover ancient, Japanese, mythological cities and dive into addicting adventure. Okami HD is set in the land of NEPA with a heavy emphasis on Japanese folklore. The game tells the story of a white wolf named Amaterasu and her little bug artist companion Soon. Defeat the dangerous demon and the darkness spreading bad vibes across the land.
Art melding with game
Okami HD has a unique mechanics within its gameplay, where after freeing various brush gods along your journey, you are given the power to manifest all manner of creations to aid on your quest. It can be restoring broken items, blossoming plants, summoning vines, creating firework bombs, or even something as simple as creating wind or slicing an enemy.In Okami HD, your brush literally brings the world to life with every precision stroke you take. Regular combat integrated with precise brushstrokes quickly became second nature of this game. Gather all the celestial brush techniques and become powerful enough to stop the evil forces and save the land. The celestial brush also helps with traversal allowing Amaterasu to create lily pads across water or even change the time of day. As you progress, you'll unlock most of these techniques. Cel-shaded art style with eye-catching aesthetics creates an astounding experience.
Plenty of individual characters
Okami HD features many interesting characters that you'll meet across your journey.Amaterasu, Eason, Sakuya and others will lead you through unforgettable story guaranteeing a lot of fun. The delicate art style in which they're all portrayed is an interpretation of the chi and the spirit of nature.
Rich and vibrant world
Travel through vast forests, flowering gardens and flower-filled meadows. Fight with powerful bosses using your celestial brush techniques and feel the spirit of nature. Unlock new locations and visit beautiful villages full of Japanese architecture, spend some time fishing and climb stony mountains. Solve dungeons, see ancient ruins, forest temples and fill your eyes with beautiful art. As you discover new brush techniques that give you new capabilities, you can re-explore areas you've already been to, because you'll be able to reach new places and uncover more secrets. It is one of the most rewarding aspects of the game. Gather praise for the good deed's you've done like helping people with their problems or blooming sakura trees. Use praise to get more health or ink pots. Praise is this game's equivalent of experience points.
Key features
Okami HD is an action-adventure, art inspired game located in Japan. It blends ancient ink painting with addictive gameplay.
A beautifully made game that combines action with celestial brush techniques
Unique and memorable visuals
Interesting characters
An engaging story in which you are a wolf-goddess fighting with the darkness caused by ancient demon
Uncommon gameplay and fighting mechanics
Vast and artistic looking world full of trees, mountains, water and dungeons
Brilliant, old-Japanese soundtrack that strengthens epic vibe of the game
Funny dialogs
4k resolution available with 30 frames per second
Okami HD (PC) for Steam platform is a digital download product – no box included. The price applies to a digital version of the product.