Paradise Island - VR MMO Steam Key GLOBAL
Beschikbaar van marktplaats verkopers
Er kijken %d anderen naar dit product.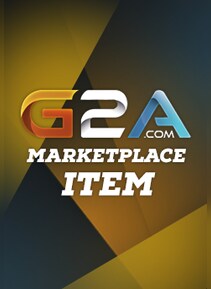 Beschikbare talen:

Regio:

GLOBAL

Platform:
Koop product van deze verkopers:
GEBRUIKER
BUITENKANT
PRIJS
Hoe werkt G2A Goldmine?
Vertel je vrienden over G2A's Goldmine - bouw een team en verhoog je inkomsten!

2

Zie hoe je winst groeit!

Achterover leunen en kijken hoe je werk winst binnen haalt! Gebruik de tips en hulpmiddelen die we hebben gemaakt zodat je het meeste er uit kan halen.

Goed werk verdiend een beloning. En alsnog heb je er niet echt hard voor moeten werken, toch? Kies je betaalmethode en ontvang je loonstrookje!
Productbeschrijving

Paradise Island is an experiential game in which you'll explore wonderful environments and places.

On this Island, time and space are frozen and you'll be able to visit it and at the same time explore the inner of you soul. All problems and worries of life will be left far behind so that you'll be able to rest your soul and mind during this experience.

The inspiration for the environments comes from the Renzo Piano designs and from the book "Origins of Achitectural Pleasure" in which the player's welfare is of primary importance.

This game is a Massive Multiplayer Online experience in the sense that you'll be able to connect with all other gamers and will be able to view their essence in order to be able to create a "Connection".

All the details you see on the Island are a made by hand, every rock you see is put there with a purpose.

Minimale vereisten

Aanbevolen vereisten

Systeem Vereisten:

Windows Vista

Processor:

Intel Dual-Core 2.4 GHz

Geheugen:

2 GB RAM

Afbeeldingen:

Nvidia GTX 570

HDD:

700 MB available space

Systeem Vereisten:

Windows 8.1

Processor:

Quad-Core i5 / AMD equivalent

Geheugen:

6 GB RAM

Afbeeldingen:

Nvidia GTX 670

HDD:

700 MB available space

Anders

Steam

Steam - Game can be activated on Steam, enables you to play on official Steam servers and your game will be kept updated with the latest patches via the Steam platform.

Key Type

This product is available as a CD key carried out via digital means - no shipping fees apply.