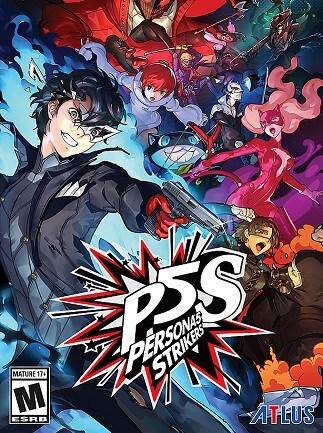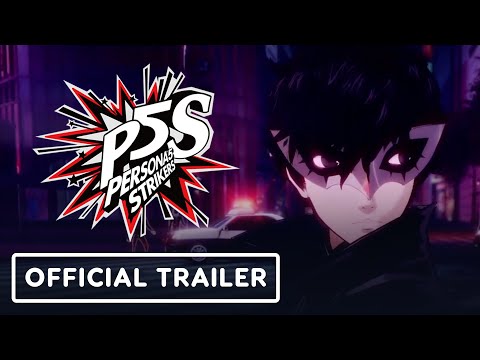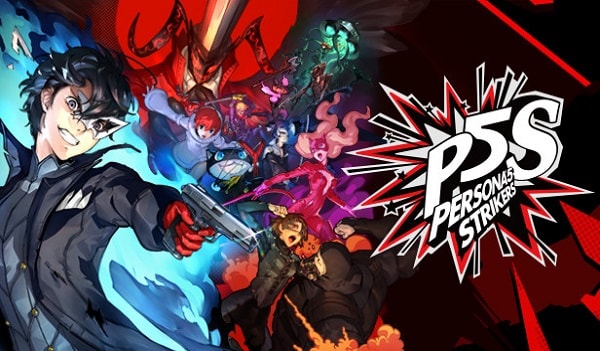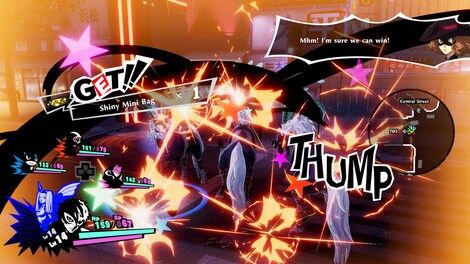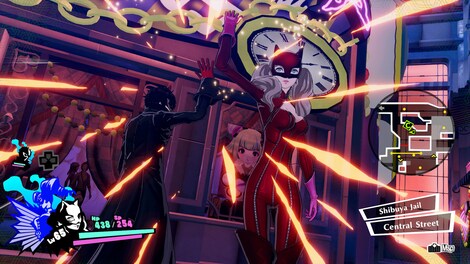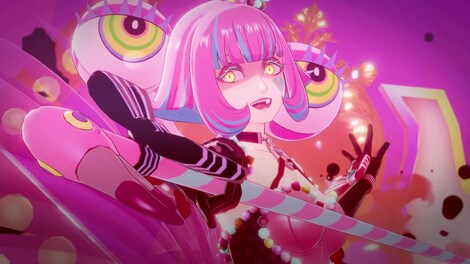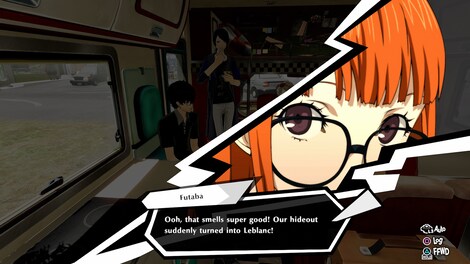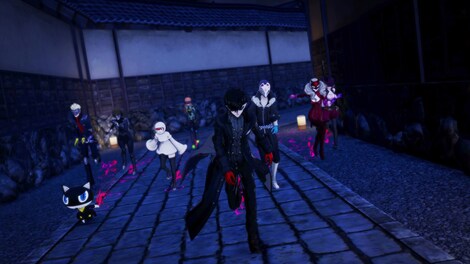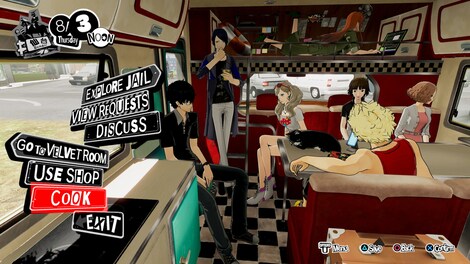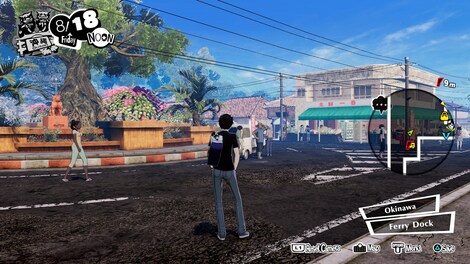 1/10
GLOBAL version for:

(PC)
Persona 5 Strikers (PC) - Steam Key - GLOBAL
Persona 5 Strikers, also known as Persona 5 Scramble: The Phantom Strikers is a game created by Omega Force. The game gives players a chance to take control over members of Phantom Thieves, during the action-packed adventure.
Selected offer from seller:
Money Back Guarantee
for digital products, offered by sellers
Buy it in a bundle, pay less: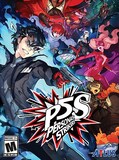 Persona 5 Strikers (PC) - Steam Key - GLOBAL
GLOBAL
Offer from: Luckypickercom
Offer from: Luckypickercom
Product description
Persona 5 Strikers is an action jRPG game with hack and slash elements developed by Omega Force studio. The game is Persona's 5 spin-off and it presents a new adventure of the heroes of the original game - Phantom Thieves of Hearts fighting with corruption and injustice in their society. The game features nice, three-dimensional graphics which art style resembles the one from Persona V. The game features a single-player experience only, focusing on presenting a well-written, deep story campaign.
Storyline
The action of the game takes place approximately six months after the events occurring in Persona 5. Joker and his friends are planning a well-deserved vacation trip, however, a series of mysterious incidents happening across the whole of Japan forces them to change their plans. The adventure starts in Tokyo, but it is only the beginning of a much longer journey. Phantom Thieves finds out that those events are somehow connected with a mysterious girl named Sophia.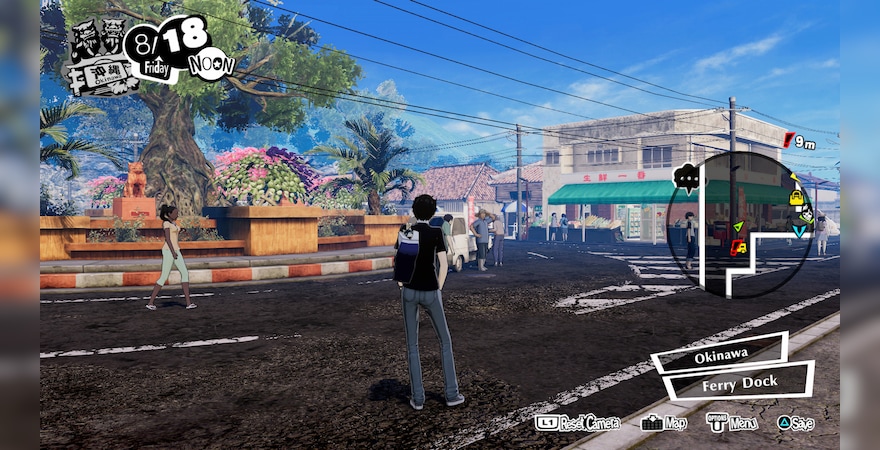 Gameplay Mechanics
Persona 5 Strikers game, featuring numerous elements of hack'n'slash games. The whole gameplay is a combination of features known from Dynasty Warriors, with those characteristics of the Persona series. The gameplay includes mainly fighting with enemies and exploring various locations. The combat system is fast-paced and full of spectacular combos, and powerful abilities. The combat is mainly arcade, however, besides reflex and skills, it also requires some tactical thinking.
Encounters will usually begin with the moment we approach an enemy. Battles play out in real-time, but they also include a command system used mainly during unleashing powerful super-abilities. The rhythm plays an important role while fighting groups of enemies - striking in specific time intervals will be much more impactful than simply mashing the attack buttons. During the gameplay, players will take control over the whole team of the Phantom Thieves consisting of up to 4 unique characters and freely switch between them.
Joker, as the main protagonist, is the only hero that cannot be removed from the team. The game includes the titular Personas, well-known to every fan of the series. Personas are a kind of supernatural spirits, giving characters powerful super abilities. As we progress in the game, we can develop our Personas unlocking access to new perks and powers, and even mix them up to create more powerful variations. P5: Phantom Strikers lacks the Confidant system known from the original Persona 5. It has been replaced with BOND levels.
Players can level it up by defeating enemies, interacting with party members, and progressing through the main story. Increasing BOND will grant players useful bonuses like increased stats, etc. Additionally, to increase the battle potential, players can buy new equipment for the Phantom Thieves.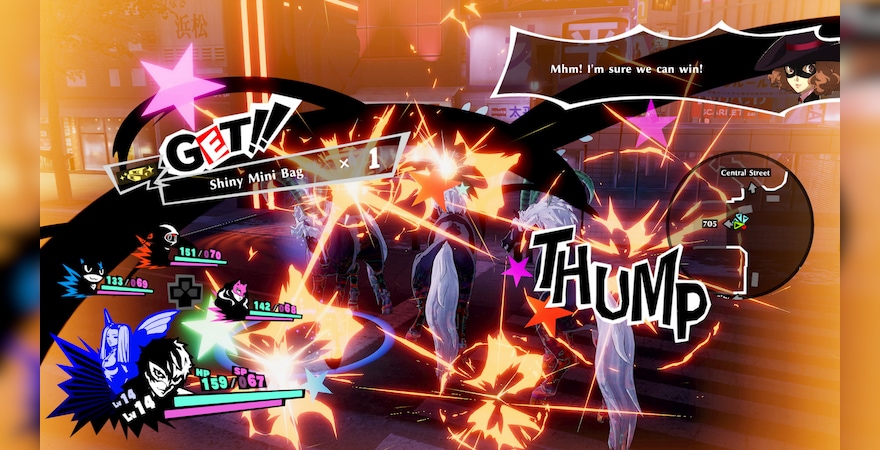 Reception
Persona 5 Strikers received generally positive reviews among critics and players. Most of them applauded a deep and well-written story campaign, as well as a spectacular and engaging combat system. Persona 5 fans appreciated the fact, that even though the spin-off was created by a different developer, it kept what's best in the original Persona game, and introduced some new interesting mechanics. As an addition, it is worth mentioning that in the United States the game was one of the best-selling video games of February 2021.
Key Features
Learn the further history of the Phantom Thieves of Hearts
Investigate mysterious events occurring all over Japan
Find out who is Sophia and how is she connected with recent incidents
The spectacular and challenging combat system
Learn and explore the new BOND mechanics
Persona 5 Strikers key is meant to be activated on the Steam platform.

Release date: 2021-02-23