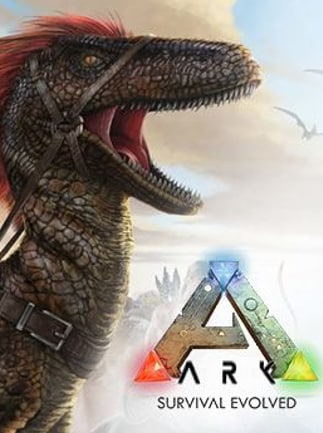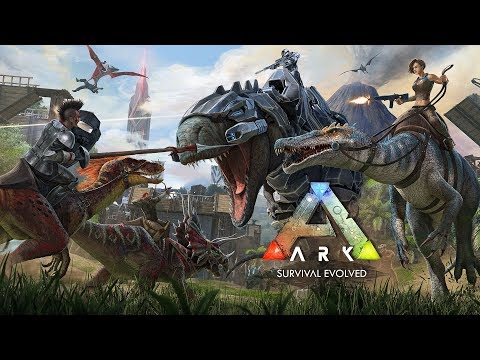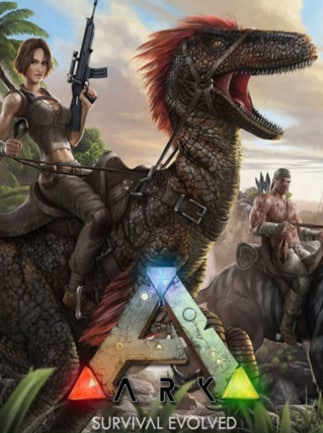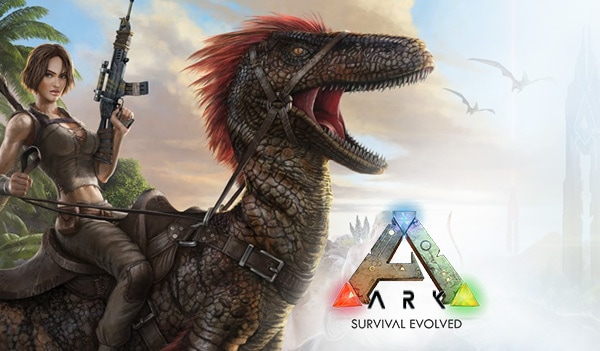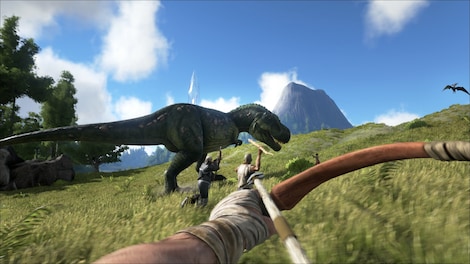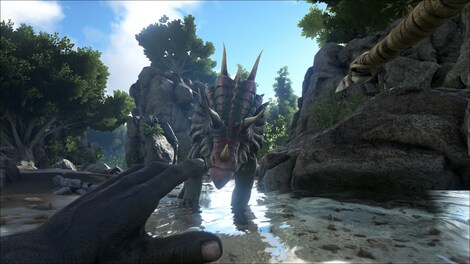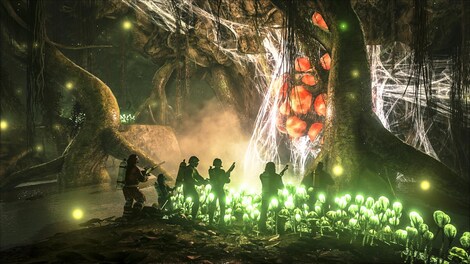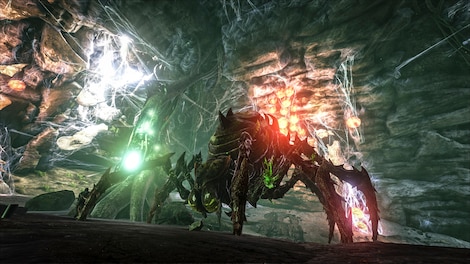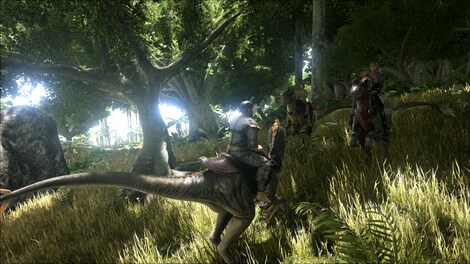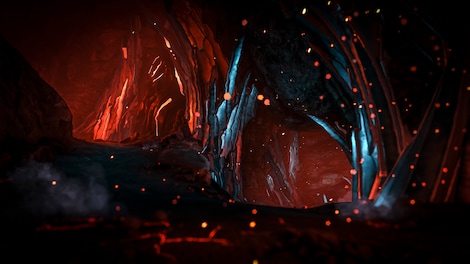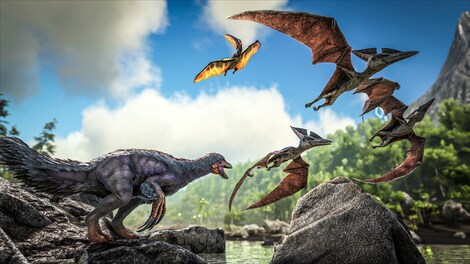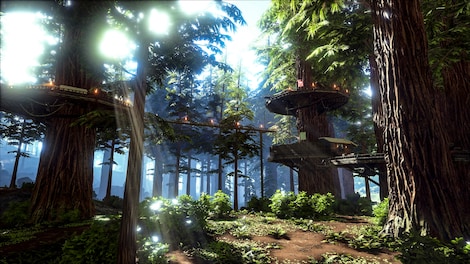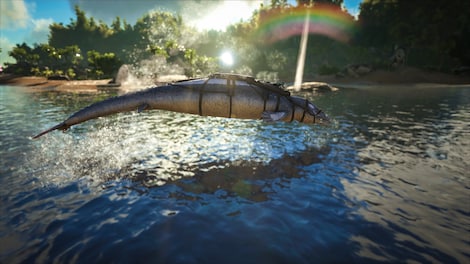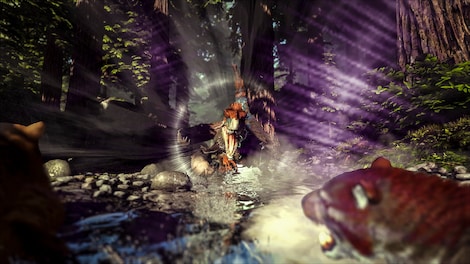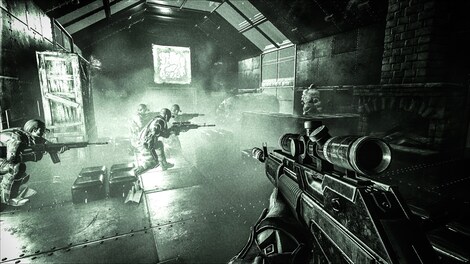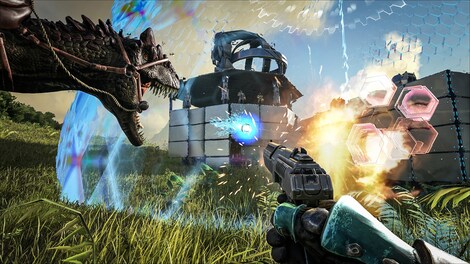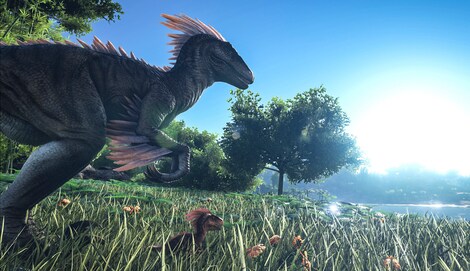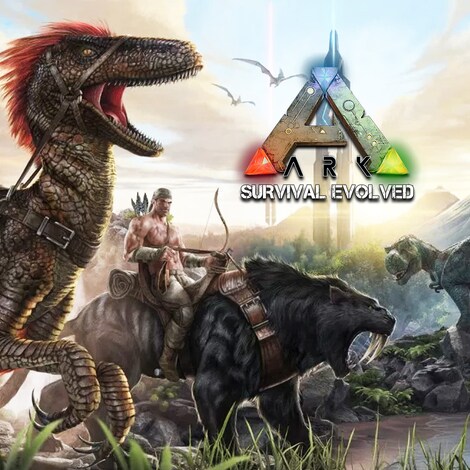 1/18
GLOBAL version
ARK: Survival Evolved Steam Key GLOBAL
ARK: Survival Evolved (PC) to gra survivalowa z otwartym światem, pozwalająca graczom swobodnie wędrować po pięknie zaprojektowanych środowiskach, w których żyją dinozaury. Twórz bronie, oswajaj dzikie zwierzęta, stwórz ...
Selected offer from:
Price
29.25 PLN
235.19 PLN
87%

OFF
What is a Hot Deal?
A great offer when compared to other sites. Get it fast!
Money Back Guarantee
Musisz się zalogować, by dodawać produkty do listy życzeń.
Buy it in a bundle, pay less: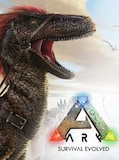 ARK: Survival Evolved Steam Key GLOBAL
GLOBAL
Offer from: Good_trader
Offer from: Gamingimperium
Free G2A PLUS 1 Month
10.65 PLN
Opis produktu
ARK: Survival Evolved (PC) to gra survivalowa z otwartym światem, pozwalająca graczom swobodnie wędrować po pięknie zaprojektowanych środowiskach, w których żyją dinozaury. Twórz bronie, oswajaj dzikie zwierzęta, stwórz plemię wraz z graczami o podobnych upodobaniach i walcz o przetrwanie w tajemniczej krainie zwanej ARK.
Dziesiątki stworzeń do odnalezienia
ARK: Survival Evolved zawiera prawie dwieście różnych stworzeń wędrujących po pięknej wyspie ARK. Począwszy od dinozaurów różnej wielkości, aż po wodne formy życia, jest tam mnóstwo zwierząt, które wypełnią dziennik podróży każdego nowego przybysza do świata ARK. Większość istot może zostać oswojona i wykorzystana jako zwierzęta pociągowe lub najlepsze wierzchowce, jakie można sobie tylko wyobrazić. Oswój tyranozaury, mamuty i inne gatunki, by zostać mistrzem swojego plemienia jako pogromca bestii. Atak na bazy innych graczy nigdy nie będzie lepszy niż szarża na grzbiecie tyranozaura.
Rozgrywka RPG
Rozgrywka w ARK: Survival Evolved zawiera szczegółową progresję opartą na mechanice gier fabularnych typu role-playing. Zbieraj doświadczenie, wykonując rozmaite czynności, stale podnosząc swój poziom. Każde osiągnięcie nowego levelu daje punkty Engram, mogące służyć do zakupu przepisów rzemieślniczych, które pozostaną z graczem już na zawsze, aby mógł w łatwy sposób powrócić do gry, w przypadku śmierci. Oprócz Engram points, każdy poziom daje Ci szansę na zwiększenie jednej ze swoich statystyk, byś mógł być szybszy, silniejszy, zdrowszy i bardziej przebiegły.
Rzemiosło
ARK: Survival Evolved posiada solidny system rzemieślniczy, który pozwoli Ci zmienić wygnanie na wrogą wyspę w opowieść o sukcesie godną legendarnych ocalałych rozbitków. Twórz bronie, by potem dzierżyć silną oręż i wykuwaj zbroję dla siebie oraz swoich wierzchowców. Eksploruj świat gry, by odnaleźć recepty na potężne przedmioty, które znacznie poprawią Twoje szanse na przeżycie. Współpracuj z innymi ocalałymi, by tworzyć odporne połączenia rzadkich i trudnych do obróbki materiałów.
Plemiona
Przetrwanie na własną rękę nie jest ani łatwe, ani bezpieczne. Połącz siły z innymi graczami, by tworzyć plemiona. Plemiona mogą dzielić między sobą bazy oraz oswojone zwierzęta, wspierać prace rzemieślnicze innych członków, a nawet chronić wzajemnie swoje awatary, gdy, któryś z graczy wyloguje się z gry. Ustal zasady określające, w jaki sposób zarządzane ma być Twoje plemię, w niezawodnym systemie, który oferuje gra, jeszcze przed zawarciem bardziej szczegółowych umów z innymi graczami. Walcz przeciwko innym plemionom, by zdobyć ich bazy i zasoby. Lub tylko po to, by siać zniszczenie.
Potężni bossowie
Kiedy jesteś u szczytu władzy, możesz zebrać swoje plemię i stawić czoła mitycznym bossom. Użyj trudnych do zdobycia przedmiotów, by przywołać stwory takie jak Dragon, Megapithecus czy pajęczyca Broodmother. Wymagająca walka sprawdzi Twoje umiejętności, sprzęt i przeszkolenie domorosłych dinozaurów. Czy potrafisz stanąć twarzą w twarz z legendarnymi bestiami?
Odbiór gry
Gra okazała się natychmiastowym hitem w społeczności graczy i została doceniona przez krytyków gier. Większość fanów pokochała świat gry, jego scenografię, tryb rozgrywki i bardzo dobrą grafikę. Najbardziej imponującym aspektem gry stało się oswajanie dinozaurów, które dla wielu fanów Jurassic Park z pewnością jest spełnieniem marzeń.
Ceny na G2A.COM
Klucz gry ARK: Survival Evolved można kupić u sprawdzonych, godnych zaufania sprzedawców, oferujących świetne ceny w ofertach, które można znaleźć tylko na G2A.COM. Możesz również użyć paska narzędzi wyszukiwarki, aby odnaleźć inne gry tego typu lub dodatkowe materiały do gry w postaci rozszerzeń i dlc.
Key features
Jedna z najlepszych survivalowych gier wideo dekady,
Szczegółowa mechanika rozwoju postaci i świetnie zaprojektowany game-play,
Realistyczne doświadczenia i świetnie wyglądające stworzenia takie jak dinozaury czy mamuty,
Bardzo dobrze rozwinięty system rzemieślniczy,
Możliwość współpracy z innymi graczami w plemionach,
Urzekający świat gry pełen fantastycznych zwierząt.
Uwaga: ARK: Survival Evolved dla platformy STEAM to wersja cyfrowa. Cena dotyczy wersji cyfrowej

Release date: 2015-06-03
Wymagania systemowe
Wymagania systemowe
Poniżej znajdują się minimalne i zalecane wymagania sprzętowe dla ARK: Survival Evolved Steam Key GLOBAL. Wymagania minimalne ARK: Survival Evolved Steam Key GLOBAL mogą ulec zmianie z przyczyn programistycznych.
Minimalne wymagania
Processor

2 GHz Dual-Core 64-bit CPU

Graphics

DirectX11 Compatible GPU with 1 GB Video RAM

Memory

4000 MB RAM

Disk space

20000 MB

System

Windows 7 or Windows 8
Języki
Języki
Angielski, Portugalski-Brazylijski, Chiński, Czeski, Niemiecki, Hiszpański, Fiński, Francuski, Włoski, Japoński, Koreański, Polski, Rosyjski, Turecki, UA, SW, HU, Thailand, Duński
Zarób 0.73 PLN za każdym razem gdy ktoś kupi ten produkt używając Twojego reflinka.