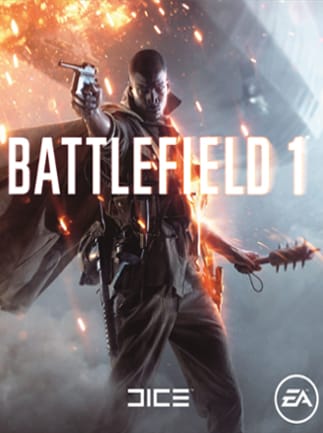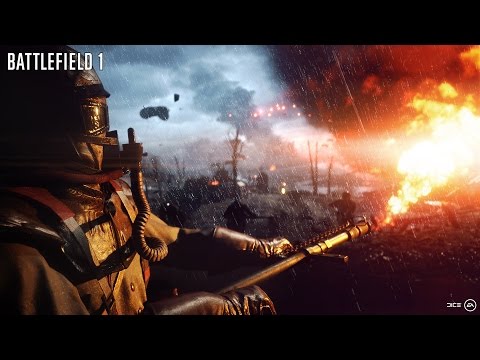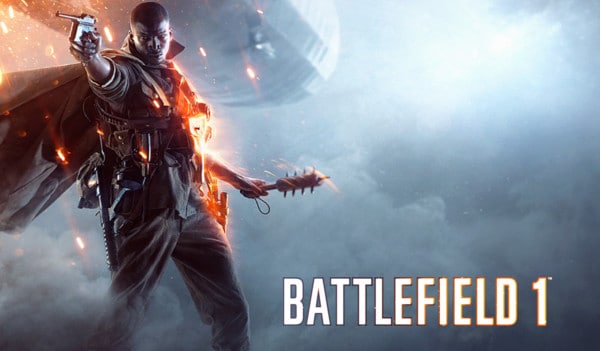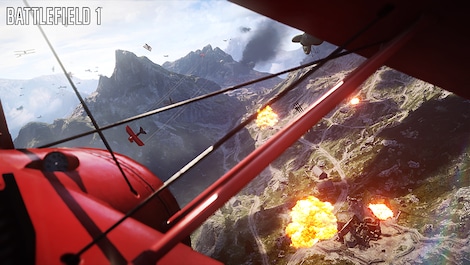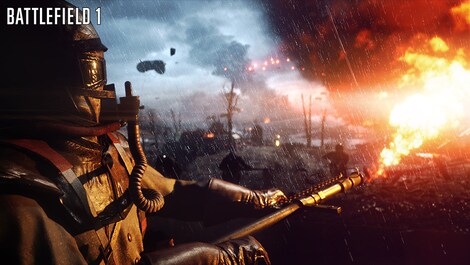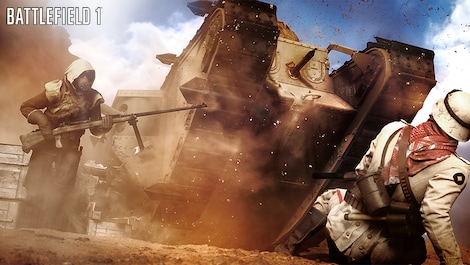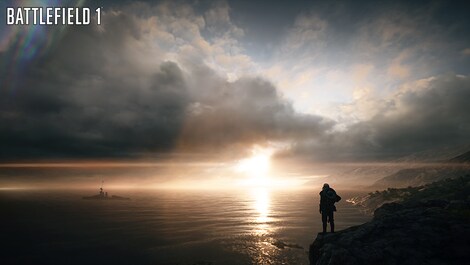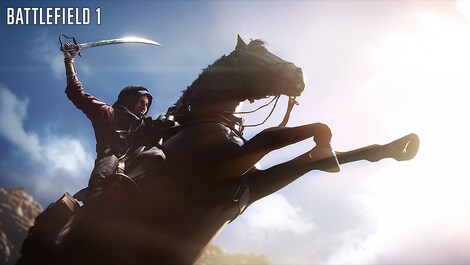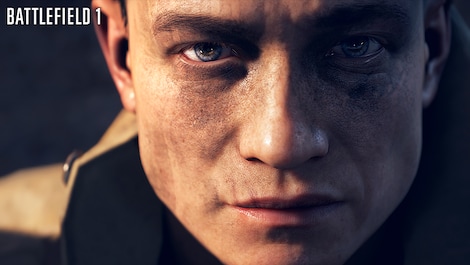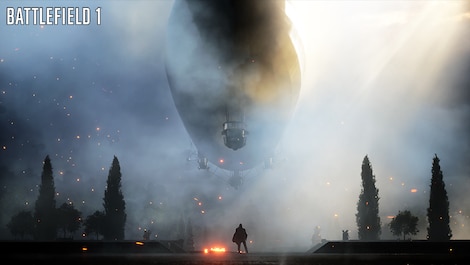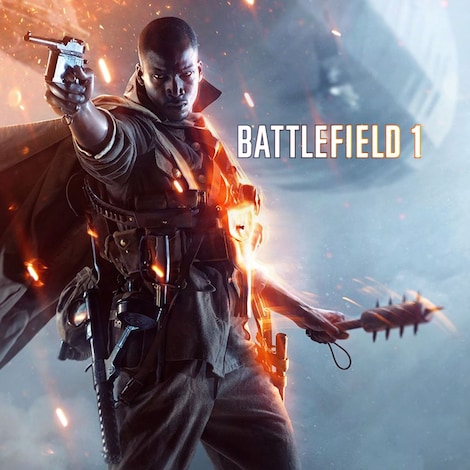 1/11
GLOBAL version
Battlefield 1 Origin Key GLOBAL
EA Dice powraca z najnowszą odsłoną znanej i lubianej serii Battlefield, pierwszej od 2013 roku kiedy świat ujrzał BF4.Battlefield 1 rzuca graczy w sam środek chaotycznych bitew I Wojny Światowej, od upalnych i kamienist ...
Selected offer from:
Price
33.94 PLN
67.76 PLN
49%

OFF
Money Back Guarantee
Musisz się zalogować, by dodawać produkty do listy życzeń.
Buy it in a bundle, pay less: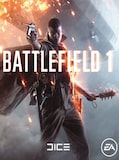 Battlefield 1 Origin Key GLOBAL
GLOBAL
Offer from: Keytesco_trade_technology
Offer from: Instant_delivery_game_keys
Free G2A PLUS 1 Month
10.55 PLN
Opis produktu
EA Dice powraca z najnowszą odsłoną znanej i lubianej serii Battlefield, pierwszej od 2013 roku kiedy świat ujrzał BF4.
Battlefield 1 rzuca graczy w sam środek chaotycznych bitew I Wojny Światowej, od upalnych i kamienistych pustyń po górzyste, nadmorskie miasteczka.
Zaciągnij się do armii i walcz na frontach I WŚ, zasiądź za sterami pojazdów z tego okresu lub wskocz na grzbiet konia, wybierz swoją broń i poznaj historię Wielkiej Wojny jako żołnierz jednej z sześciu frakcji podzielonych na dwa, zwalczające się sojusze.
Key features
Czas wrócić na pole bitwy – sztandarowa seria Battlefield powraca po raz pierwszy od 2013 roku rzucając graczy w samo serce historycznego konfliktu stworzonego przez zaprawionych w boju deweloperów.
Rozgrywka oparta o klasy
Battlefield 1 (BF1) oferuje graczom wybór spośród 4 zróżnicowanych klas, gdzie każda z nich odgrywa ważną rolę na polu bitwy i jest niezbędna do osiągnięcia ostatecznego zwycięstwa.
Jeśli lubisz być w centrum walki, Szturmowiec, wytrenowany do walki w zwarciu i użyciu ładunków wybuchowych, będzie najlepszym wyborem. Posiada on najlepszy ekwipunek jeśli musisz wysadzić czołg lub nadziać przeciwnika na bagnet podczas szarży na pozycje wroga. 
Medyk będzie niezastąpiony jeśli będziesz musiał wyleczyć swoich braci lub naprawić jakiś pojazd, lub ich bronić gdy zajdzie taka konieczność. Zwiadowcy są dla tych, którzy lubią się skradać i ściągać nieprzyjaciół celnymi strzałami z karabinu snajperskiego. 
Co więcej, mogą oni ujawniać pozycje wroga dzięki pistoletowi sygnałowemu – będą oni widoczni na minimapie. I oczywiście żołnierz wsparcia, który zapewnia ważny i zawsze pożądany grad pocisków czy dodatkową amunicję dla braci broni.Dodatkowo, oprócz klas podstawowych, Battlefield 1 oferuje dwie klasy specjalne: obsługę pojazdów i Elity. 
Aby stać się członkiem obsługi pojazdów, tj. Czołgistą albo Pilotem, wystarczy że wejdziesz do odpowiedniego pojazdu, który automatycznie stanie się Twoją bronią podstawową. Dzięki ulepszonej sterowności oraz obsłudze, zdobycie tytułu asa pancernego lub króla przestworzy da dużo więcej satysfakcji. 
Jesteś fanem kawalerii? 
Znajdź konia i zyskaj przewagę dzięki zwrotności niedostępnej dla ciężkiego sprzętu.Klasy Elitarne dostępne są jako przedmioty, które można znaleźć na mapie. Ich podniesienie zamieni Cię w jednoosobową armię. Wyposaż swojego żołnierza w miotacz ognia i wykurz przeciwników z okopów zamieniając ich w kupki popiołu. Wartownik, którym możesz zostać po znalezieniu ciężkiego pancerza, kosi przeciwników ciężkim karabinem maszynowym który jest tak potężny, że potrzebuje specjalnego chłodzenia. 
Złap wyjątkowo potężną broń, 1918 Tankgewehr i zostań Łowcą Czołgów strzelając amunicją tak skuteczną, że jest zdolna przebić pancerz, unieruchomić wieżyczkę czy zerwać gąsienice każdego pancernego pojazdu.
Historyczne bitwy
Battlefield 1 pozwala graczom dołączyć do 6 państw podzielonych na dwie strony konfliktu walczące o dominację i zwycięstwo na polach Pierwszej Wojny Światowej. Stań po stronie Wojsk Sojuszu, czyli USA, Zjednoczonego Królestwa i Włoch lub wspomóż wojska Państw Centralnych, czyli Niemcy, Austro-Węgry oraz Imperium Osmańskie. Walki zabiorą graczy na pustynie, w góry czy na wybrzeże gdzie pisana była historia i rozgrywała się przyszłość Europy.
Wciągając kamasze jednej z armii, gracze wezmą udział w bitwach do 64 graczy w głównym trybie gry Battlefield 1, Podboju. Walka o kontrolę nad poszczególnymi celami to kwintesencja serii Battlefield. Chcesz doświadczyć nawet godzinnych bitew? Tryb Operacje, który wprowadza połączone potyczki na sekwencji map, gdzie przegrana strona może się skutecznie przegrupować i wygrać na innym odcinku ziemi.Dla tych, którzy lubią walkę na bliższych dystansach, tryb Dominacji skupia bitwę na mniejszej przestrzeni, idealnej dla piechoty. 
Bagnet na broń i wyrusz na poszukiwanie swoich wrogów – są bardzo blisko..Ostatnim dostępnym trybem jest Szturm, ograniczona czasowo bitwa, gdzie obie strony walczą o kontrolę nad stanowiskami telegraficznym niezbędnymi do wezwania wsparcia artyleryjskiego. Jak wiele z nich pozostanie pod Twoją kontrolą gdy skończy się czas, i kto będzie zwycięzcą?
Niezależnie od tego, który z trybów czy map rozegrasz, bitwy w Battlefield 1 stworzą historie, którymi warto będzie podzielić się z przyjaciółmi.
Fizyka na Twoje zawołanie
To ludzie wygrywają bitwy, a otoczenie często ma niebagatelny wpływ na sukces – a Battlefield 1 sprawi, że na pewno o tym nie zapomnisz. Dynamiczny wpływ na wygląd otoczenia, w pełni zniszczalne budynki oraz różnorodność materiałów wybuchowych wyrównują szanse obu armii. Ukryj się w leju, który powstał po wybuchu granatu i zasyp przeciwników gradem pocisków zza naturalnej osłony. Wrzuć granat do budynku w którym zabunkrowali się Zwiadowcy i zobacz jak ich osłona zamienia się w kupę gruzu i pyłu. Szturmuj pozycje przeciwnika pojazdem typu Behemot i pozbądź się ich za jednym zamachem. Otoczenie służy tym, którzy na to zasługują, jednak granaty są argumentem z którym ciężko dyskutować. Wpływaj na ukształtowanie terenu lub zrównaj budynki z ziemią. Jednym słowem, silnik odpowiedzialny za fizykę gry czeka, aż go w pełni wykorzystasz.
Siej zniszczenie
Potężne Behemoty, prawdziwi królowie pola bitwy, dostępne są graczom aby kontrolować i zmiażdżyć przeciwników. Od Zeppelina, przy których samoloty wyglądają jak muchy, przez pociąg pancerny który przebije się przez wszystko co stanie na jego drogę po Lewiatana, czyli okręt-legendę który niepodzielnie rządzi na wodach oceanów. Czy walczysz w trybie Podboju czy Operacji, pojawienie się Behemotów zmieni przebieg bitwy i jej rezultat.
Zróżnicowania kampania dla jednego gracza
Dla graczy, którzy chcą odpocząć od ciężkich bitew Multiplayer, przygotowana została kampania Singleplayer w której zostaniesz przenoszony z miejsca w miejsce, wcielisz się w różnych żołnierzy tylko po to, aby doświadczyć jak najwięcej Wielkiej Wojny. Dzięki celom, które można osiągnąć na wiele różnych sposób, kampania singleplayer będzie doskonałym treningiem dla nowicjuszy zapewniając odpowiednią dawkę szkolenia z mechaniki gry.Battlefield 1 jest odpowiednim wyborem dla fanów tego okresu historii oraz taktycznych, wieloosobowych strzelanek.
Uwaga: Battlefield 1 (PC) dla platformy ORIGIN to wersja cyfrowa. Cena dotyczy wersji cyfrowej.

Release date: 2016-10-21
Wymagania systemowe
Wymagania systemowe
Poniżej znajdują się minimalne i zalecane wymagania sprzętowe dla Battlefield 1 Origin Key GLOBAL. Wymagania minimalne Battlefield 1 Origin Key GLOBAL mogą ulec zmianie z przyczyn programistycznych.
Minimalne wymagania
Processor

AMD FX-6350 / Intel Core i5 6600K

Graphics

2 GB VRAM - AMD Radeon HD 7850 / NVIDIA GeForce GTX 660

Memory

8 GB RAM

Disk space

50 GB HD

System

64-bit Windows 7, Windows 8.1 and Windows 10

Other

Internet
Zalecane wymagania
Processor

Intel Core i7 4790

Graphics

AMD Radeon RX 480 4GB / NVIDIA GeForce GTX 1060 3GB

Memory

16 GB RAM

Disk space

50 GB HD

System

64-bit Windows 10
Języki
Języki
Portugalski-Brazylijski, Chiński, Niemiecki, Hiszpański, Francuski, Włoski, Polski, Rosyjski, Angielski
Age restrictions
Age restrictions


Ten produkt zawiera elementy


Zarób 0.85 PLN za każdym razem gdy ktoś kupi ten produkt używając Twojego reflinka.