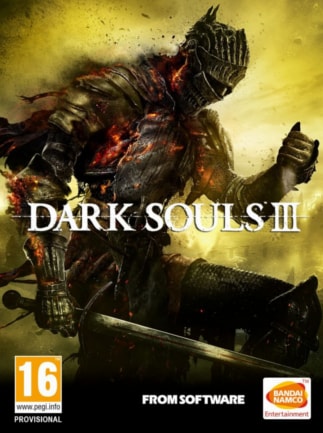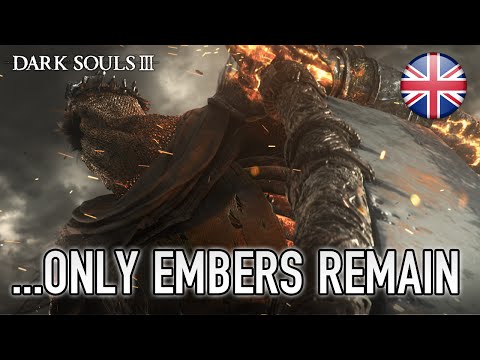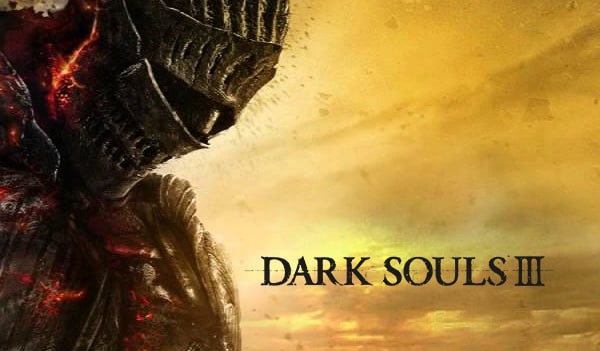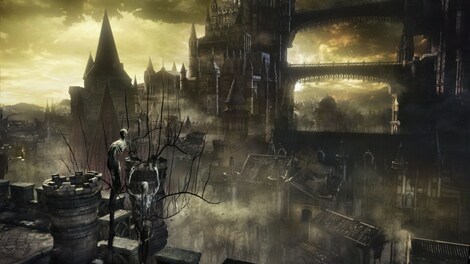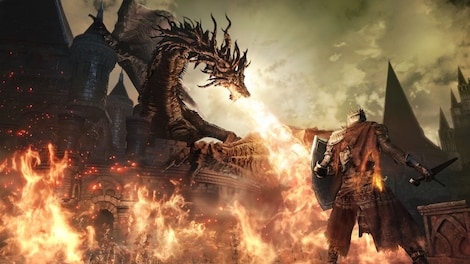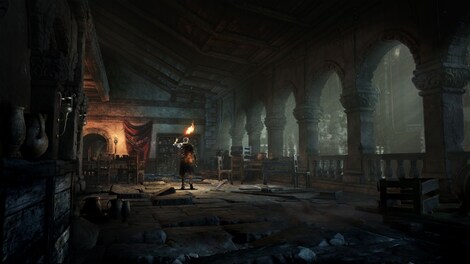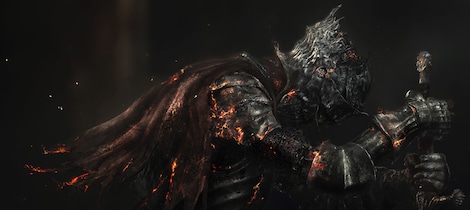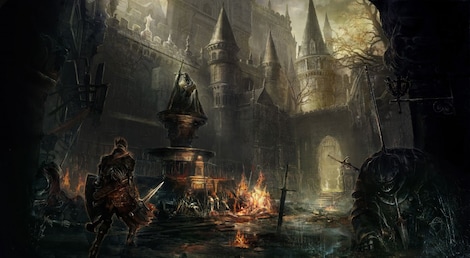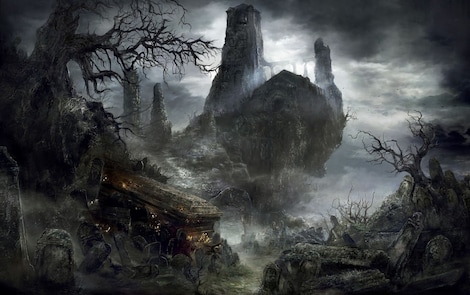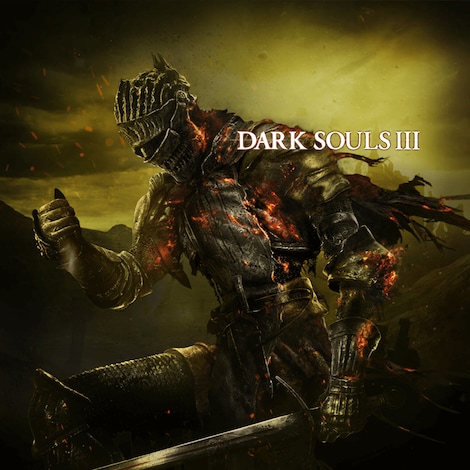 1/10
GLOBAL version
Dark Souls III Steam Key GLOBAL
Dark Souls 3 to trzecia znanej serii gier pod tym samym tytułem, które zaliczane są do gatunku fabularnych gier akcji. Mroczny klimat i tematyka gry nawiązuje natomiast wprost do gatunku gier dark fantasy.
Selected offer from:
Price
48.17 PLN
59.99 PLN
20%

OFF
What is a Hot Deal?
A great offer when compared to other sites. Get it fast!
Money Back Guarantee
Musisz się zalogować, by dodawać produkty do listy życzeń.
Buy it in a bundle, pay less: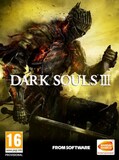 Dark Souls III Steam Key GLOBAL
GLOBAL
Offer from: Specialized
Offer from: Premiumseller
Free G2A PLUS 1 Month
10.67 PLN
Opis produktu
Opis produktu
Cała seria Dark Souls została stworzona przez japońskie studio FromSoftware Inc. na podstawie wyprodukowanej przez siebie gry Demon's Souls z 2009 roku (z tego względu fani serii uważają, że w sumie są 4 części gry). Premiera pierwszej części Dark Souls miała miejsce w 2011 roku, natomiast najnowszej, trzeciej w 2016 roku. Gra została wydana na komputery PC
Rozgrywka i fabuła gry
Dark Souls 3 przenosi gracza do mrocznego świata Lothric, w którym musi się on wcielić w swojego bohatera Nierozpalonego. Do wyboru jest 12 klas postaci (m.in. Rycerz, Najemnik, Kapłan, Wojownik), z których każda ma nieco inne atrybuty i wyposażenie. 
Cała rozgrywka polega przede wszystkim na przemierzaniu fantastycznego świata i poszukiwaniu Władców Pogorzelisk. Po drodze należy jednak nieustannie stawać do walki ze spotkanymi przeciwnikami – m.in. Królem Demonów, Biskupami Głębin, Tancerką z Mroźnej Doliny, czy wreszcie Władcami Pogorzelisk. Najważniejszymi wrogami są bossowie, których pokonanie bywa prawdziwym wyzwaniem. Walka odbywa się różnym rodzajem broni, nie brakuje w niej także magicznych zaklęć i czarów.
Gracz poza tym musi zbierać różne przedmioty np. magiczne pierścienie, dzięki którym może zyskać dodatkowe zdolności, a także tytułowe Dusze (souls) zwiększające atrybuty postaci. Przemierzając kolejne lokacje, pokonując kolejnych wrogów i zbierając różne przedmioty, gracz rozwija swoją postać poprzez zdobywanie nowej broni, pancerza, czy cennych umiejętności np. leczenia. Za wykonanie określonych zadań otrzymuje również trofea.
W Dark Souls III obserwujemy świat z perspektywy trzeciej osoby (tpp). Zarówno fabuła gry, jak i rozgrywka są uznawane za zawikłane i trudne, dlatego dużą popularnością wśród graczy cieszą się różne przewodniki opracowane między innymi przez fanów gry. Pomocne w zrozumieniu gry okazują się także przerywniki filmowe, przygotowane przez samych twórców.
Największe atuty gry
Trzecia część serii Dark Souls ma perfekcyjnie dopracowaną grafikę, dlatego odkrywanie mrocznego uniwersum gry wciąga od pierwszych minut rozgrywki. Dodatkowo gra oferuje dwa tryby grania: single player oraz multiplayer. W tym drugim przypadku gramy online. W rozgrywce zawieramy przymierza, wzywamy innych graczy do pomocy i sami możemy być wezwani, możemy zostawiać wiadomości innym, a także obserwować śmierć innych (plamy krwi).
Odbiór i recenzje gry
Fani serii Dark Souls niemal jednogłośnie okrzyknęli trzecią część gry jako jedną z najlepszych RPG akcji wszech czasów. Produkcja jest dopracowana w najmniejszym szczególe, zachwyca oprawą audiowizualną i przede wszystkim zadowala ambitnych graczy, dla których wysoki stopień trudności rozgrywki jest wyzwaniem, a nie przeszkodą. Odbiór gry na całym świecie był bardzo pozytywny nie tylko wśród graczy, ale również wśród recenzentów.
Oferty sprzedawców
Chcesz sprawdzić, jak wygląda mroczny świat kultowej gry Dark Souls III? Przejrzyj aktualne oferty sprzedawców i wybierz najkorzystniejszą z nich! Przed zakupem klucza sprawdź wymagania systemowe i sprzętowe określone przez producenta gry, a także ograniczenia regionalne dla danego produktu.
Key features
Fani gry jednym tchem wymieniają także inne zalety DS 3:
rozbudowany otwarty świat i świetnie opracowane lokacje o niesamowitym, mrocznym klimacie,
doskonała ścieżka dźwiękowa potęgująca aurę tajemnicy i strachu,
Wiele klas postaci do wyboru i możliwość rozwijania ich w czasie gry,
wciągająca i zawiła fabuła, której tajemnice chce się odkrywać,
zupełnie nowe techniki walki np. pozycja gotowości,
możliwość ulepszania broni,
liczna grupa ciekawych postaci NPC (postacie poboczne), które można wezwać do pomocy w walce z przeciwnikami,

wysoki poziom trudności i długi czas rozgrywki (kilkadziesiąt godzin).
Uwaga! Ten produkt posiada blokadę regionalną i NIE MOŻE być aktywowany w Japonii

Release date: 2016-04-11
Wymagania systemowe
Wymagania systemowe
Poniżej znajdują się minimalne i zalecane wymagania sprzętowe dla Dark Souls III Steam Key GLOBAL. Wymagania minimalne Dark Souls III Steam Key GLOBAL mogą ulec zmianie z przyczyn programistycznych.
Minimalne wymagania
Processor

Intel Core i5 2500 3.1 GHz / AMD A8 3870 3,6 Ghz

Graphics

NVIDIA GeForce GTX 465 / ATI Radeon TM HD 6870

Memory

8 GB RAM

Disk space

50 GB HD

System

Windows 7 SP1 / 8.1 / 10 (64-bit only)
Języki
Języki
Portugalski-Brazylijski, Chiński, Niemiecki, Hiszpański, Francuski, Włoski, Koreański, Polski, Portugalski, Rosyjski, Angielski
Age restrictions
Age restrictions



Ten produkt zawiera elementy

Zarób 1.20 PLN za każdym razem gdy ktoś kupi ten produkt używając Twojego reflinka.