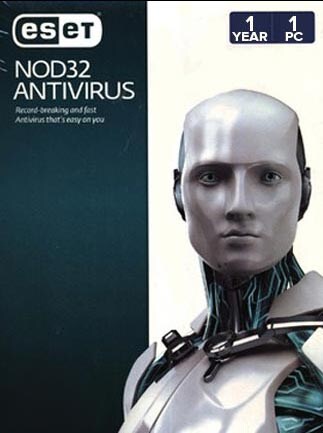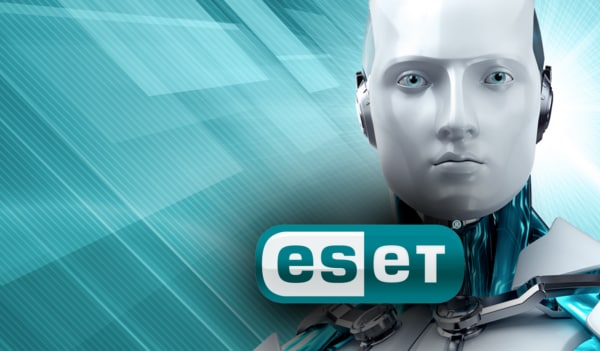 1/2
GLOBAL version for:

PC
Eset NOD32 Antivirus 1 Device 1 Year PC ESET Key GLOBAL
PC is not a magical thing which is going to work perfectly as long as you want. Similar to a car, you need to take care of it. Unfortunately as soon as you connect to the Internet, your computer is going to be bombarded with various dangerous software.
Opis produktu
Opis produktu
Z ESET NOD32 Antivirus możesz korzystać z komputera bez obaw o infekcję wirusem lub innym złośliwym programem.
Program zapewni Ci skuteczną ochronę przed zagrożeniami, zarówno znanymi, jak i nowymi, dotąd nierozpoznanymi. Aplikacja zadba również o należytą ochronę Twoich kont w portalach społecznościowych Facebook i Twitter.
Zaufaj doświadczeniu firmy ESET w ochronie i zwalczaniu wirusów i programów szpiegujących. Zabezpiecz siebie i swój komputer przed atakami nawet najbardziej skomplikowanych zagrożeń. Korzystaj z ochrony zapewnianej przez ESET NOD32 Antivirus.
Program rozbudowano o nowe technologie - Blokadę programów typu exploit oraz Zaawansowany skaner pamięci - które eliminują zagrożenia, unikające wykrycia przez tradycyjne programy antywirusowe.
Zadbaj o swoje bezpieczeństwo podczas korzystania z portali społecznościowych. Sprawdź, które informacje publikowane w sieci mogą być widoczne dla wszystkich internautów, a które wyłącznie dla wąskiego grona Twoich znajomych.
Chroń profil na Facebooku przed zagrożeniami, ukrywającymi się w materiałach publikowanych na profilach Twoich przyjaciół.
Zabezpiecz profil na Twitterze przed dodaniem wpisów, zawierających odnośniki do stron ze złośliwą zawartością.
Ciesz się niezmienioną wydajnością komputera Graj, pracuj i korzystaj z sieci bez denerwujących spowolnień. ESET NOD32 Antivirus działa niezauważalnie dla Ciebie i Twojego komputera, pozostawiając wolne zasoby dla innych programów, z których korzystasz na co dzień.
Zainstaluj i zapomnij lub skonfiguruj według potrzeb Korzystaj z pełnej ochrony tuż po zakończeniu instalacji programu lub dopasuj poziom ochrony do własnych potrzeb - skorzystaj z ponad 150 ustawień zaawansowanych.
Key features


Antywirus


Antyspyware


Antyphishing


Tryb gracza


Skaner Facebooka i Twittera


Blokada programów typu exploit


Zaawansowany skaner pamięci


Kontrola nośników wymiennych


Wymagania systemowe
Wymagania systemowe
Poniżej znajdują się minimalne i zalecane wymagania sprzętowe dla Eset NOD32 Antivirus 1 Device 1 Year PC ESET Key GLOBAL. Wymagania minimalne Eset NOD32 Antivirus 1 Device 1 Year PC ESET Key GLOBAL mogą ulec zmianie z przyczyn programistycznych.
Minimalne wymagania
Processor

400 MHz (XP) / 1 GHz (Vista / 7 / 8)

Graphics

Super VGA (800 × 600)

Memory

128 MB RAM (XP) / 512 MB (Vista / 7 / 8)

Disk space

320 MB available space

System

Windows XP / Vista / 7 / 8
Zarób 0.31 PLN za każdym razem gdy ktoś kupi ten produkt używając Twojego reflinka.