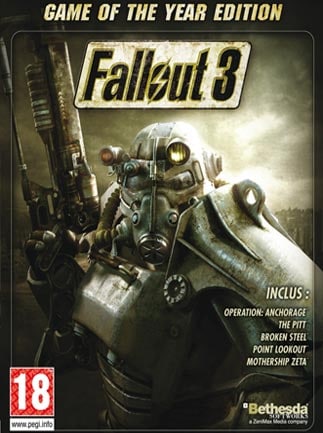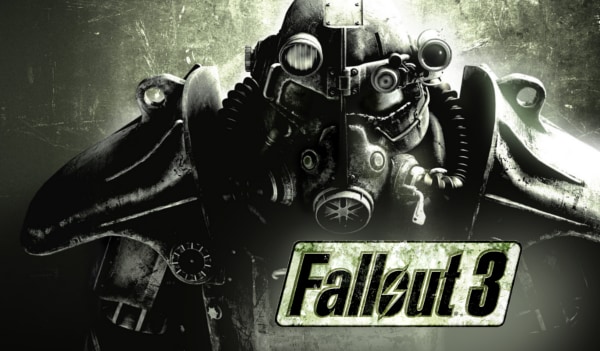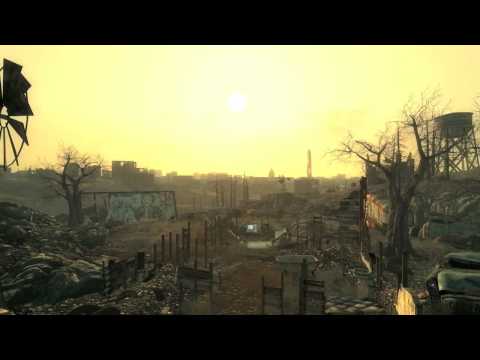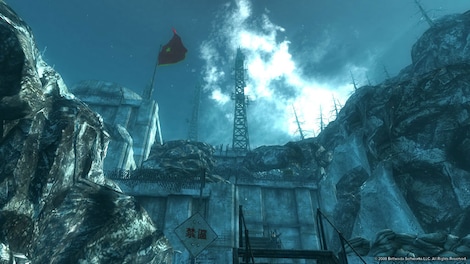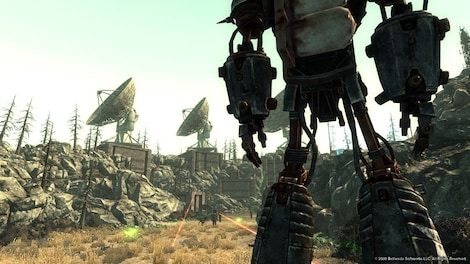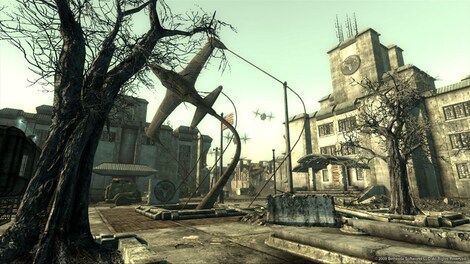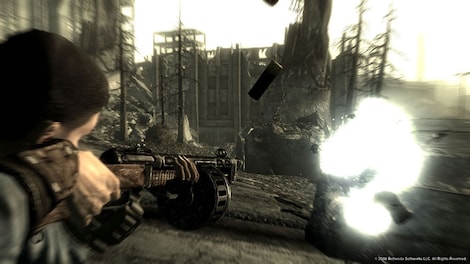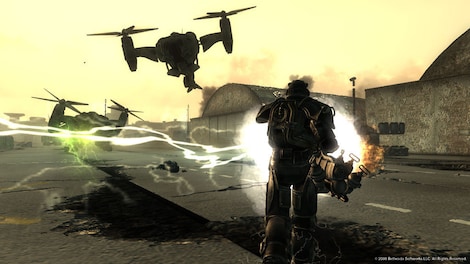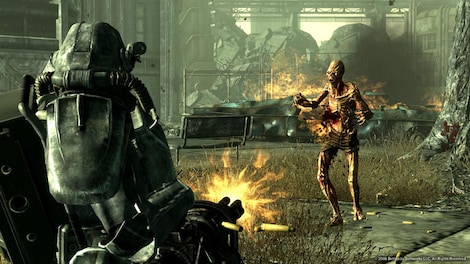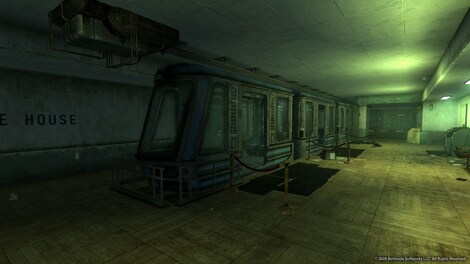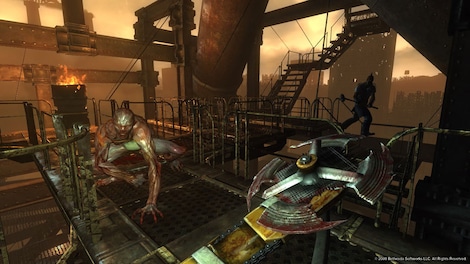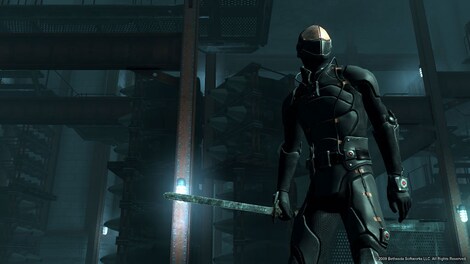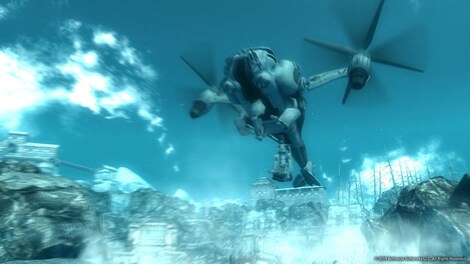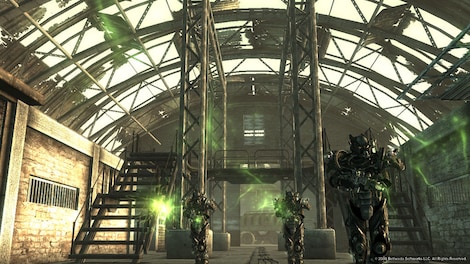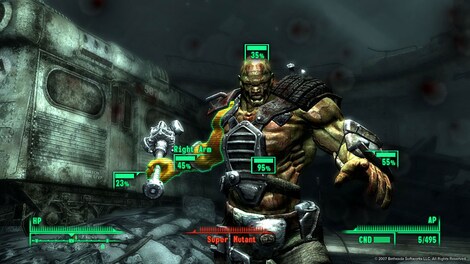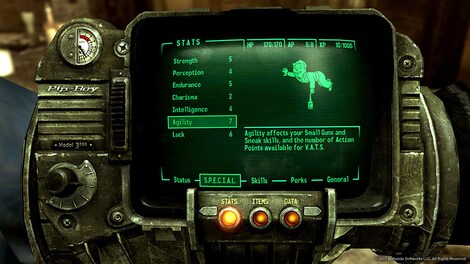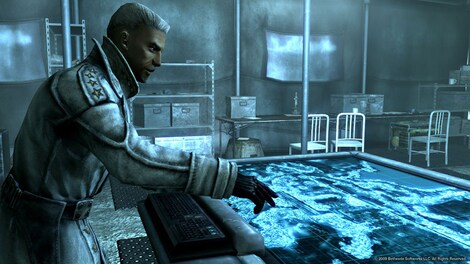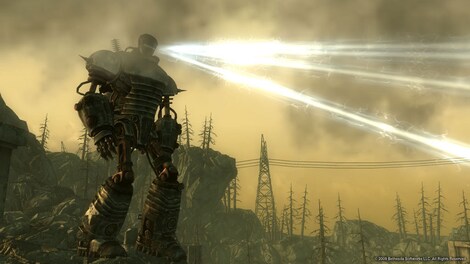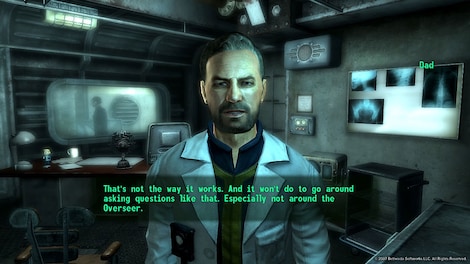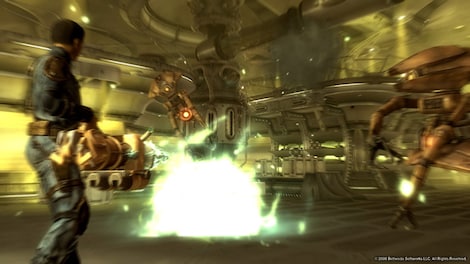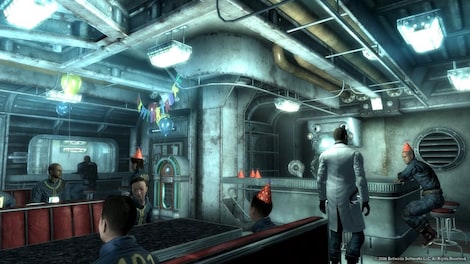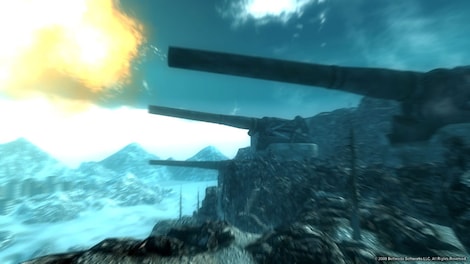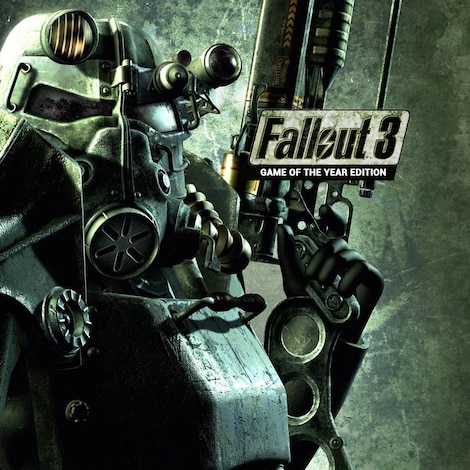 1/24
GLOBAL version
Fallout 3 - Game of the Year Edition Steam Key GLOBAL
Fallout 3 - GOTY Edition for Windows, besides standard game provides you with all five DLC's created for Fallout 3 (Operation: Anchorage, The Pitt, Broken Steel, Point Lookout, and Mothership Zeta). These add-ons are going to provide you with a huge amount of the additional content.
Opis produktu
Opis produktu
Fallout 3 - Game Of The Year Edition zawiera grę Fallout 3 oraz wszystkie 5 dodatków:
The Pitt,
Operation Anchorage,
Broken Steel,
Point Lookout
Mothership Zeta.

Fallout 3 to powrót legendy. Wysoko oceniana i często wspominana seria gier RPG zbudowała wokół siebie jedną z najbardziej aktywnych grup fanów w dziejach programów wideo. Dzięki Fallout wróciła moda na postnuklearne klimaty w stylu "Mad Maxa". Nic więc dziwnego, że informacja o kontynuacji serii zelektryzowała graczy i Fallout 3 to jedna z najbardziej oczekiwanych gier 2008 roku.

Krypta 101 – klejnot na pustyni. Przez 200 lat wiernie służyła mieszkańcom Waszyngtonu i okolic, znanych teraz jako stolica pustkowi. Choć wojna nuklearna z roku 2077 niemal w całości zniszczyła Stany Zjednoczone, mieszkańcy Krypty 101 korzystają z życia i nie przejmują się problemami świata zewnętrznego. Gigantyczne insekty, raiderzy, handlarze niewolników i supermutanci nie są w stanie sforsować zabezpieczeń z serii Vault-Tec®...

Pewnego ranka budzisz się i odkrywasz, że twój ojciec przeciwstawił się Nadzorcy i z nieznanych powodów opuścił bezpieczną Kryptę 101. Aby odnaleźć ojca, sam musisz wyruszyć w drogę przez brutalne pustkowia i odkryć ostateczną prawdę...
Key features


Powrót kultowej serii Fallout, przygotowany przez twórców gry Elder Scrolls: Oblivion – Bethesda Softworks.


Nieograniczona wolność – idź dokąd chcesz, rób co chcesz.


Obejrzyj zrujnowane wojną nuklearną Stany Zjednoczone.


Twoje wybory decydują o rozwoju wypadków i zmieniają świat wokół ciebie.


System S.P.E.C.I.A.L. da ci niemal nieograniczone możliwości rozwoju postaci.


Świat widziany w perspektywie trzecio- lub pierwszoosobowej.


Sam zdecyduj, czy chcesz być złoczyńcą czy dobrym Samarytaninem.


Płyń z prądem lub przeciwstaw się porządkowi panującemu w zrujnowanym świecie.


Rozwiązuj problemy negocjacjami lub karabinem plazmowym.


Korzystaj z ulepszonego Pip-Boya (model 3000) i systemu celowniczego V.A.T.S.


Podziwiaj fantastyczne eksplozje i brutalne efekty działania broni.


Stań do walki z niezwykle zaawansowaną sztuczną inteligencją przeciwników.


Uwaga! Fallout 3 nie jest zoptymalizowany do użytku w środowisku systemu Windows 7.

Release date: 2009-10-13
Wymagania systemowe
Wymagania systemowe
Poniżej znajdują się minimalne i zalecane wymagania sprzętowe dla Fallout 3 - Game of the Year Edition Steam Key GLOBAL. Wymagania minimalne Fallout 3 - Game of the Year Edition Steam Key GLOBAL mogą ulec zmianie z przyczyn programistycznych.
Minimalne wymagania
Processor

2.4 Ghz - Intel Pentium 4

Graphics

256 MB VRAM - NVIDIA 6800 / ATI X850

Memory

1 GB RAM - XP / 2 GB RAM - Vista

Disk space

7 GB HD

System

Windows XP / Vista
Zalecane wymagania
Processor

Intel Core 2 Duo

Graphics

512MB RAM - NVIDIA 8800 / ATI 3800

Memory

2 GB RAM

Disk space

7 GB HD

System

Windows XP / Vista
Języki
Języki
Niemiecki, Hiszpański, Francuski, Włoski, Angielski
Age restrictions
Age restrictions


Ten produkt zawiera elementy


Zarób 0.59 PLN za każdym razem gdy ktoś kupi ten produkt używając Twojego reflinka.