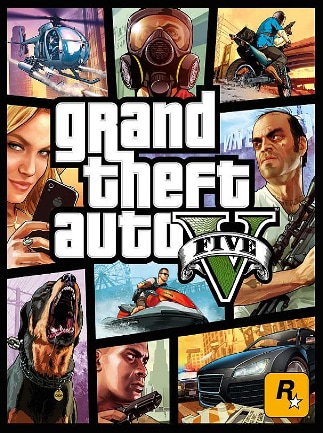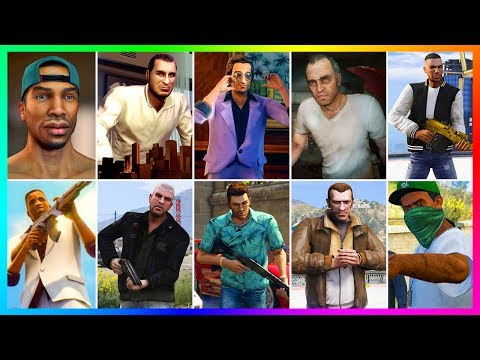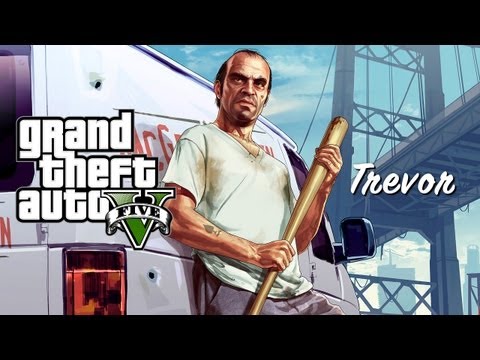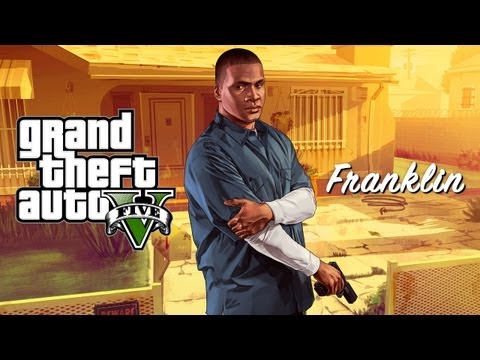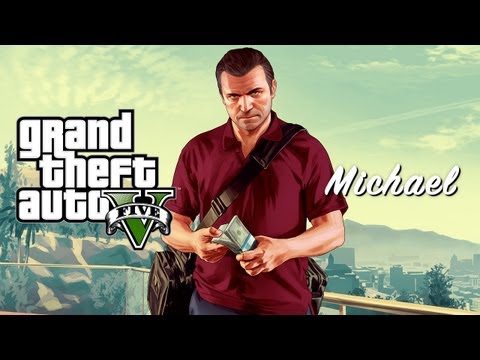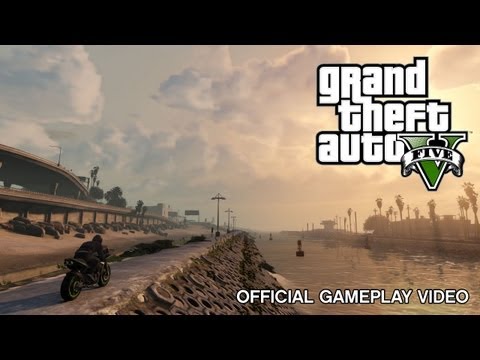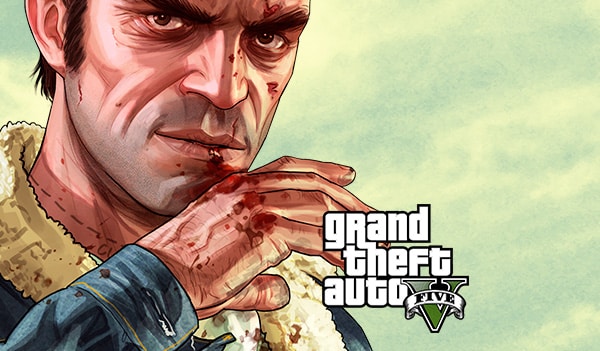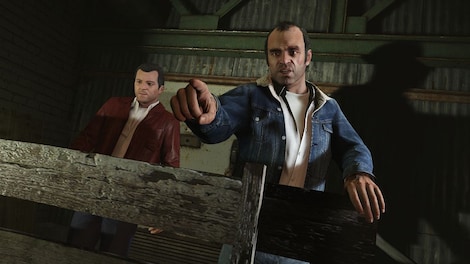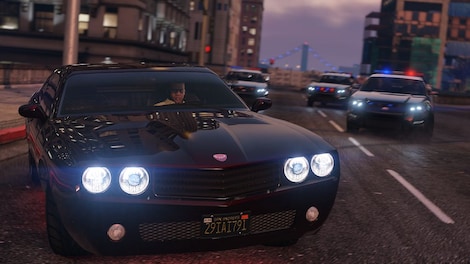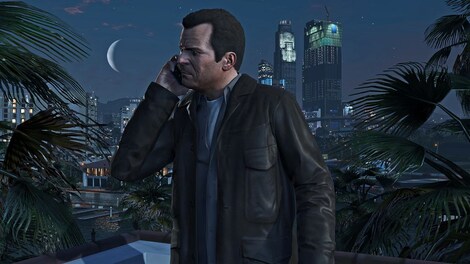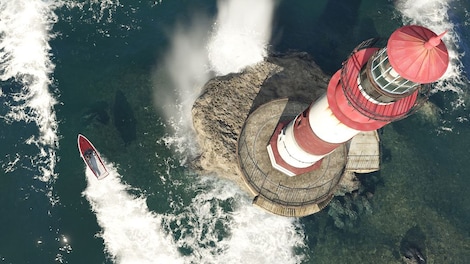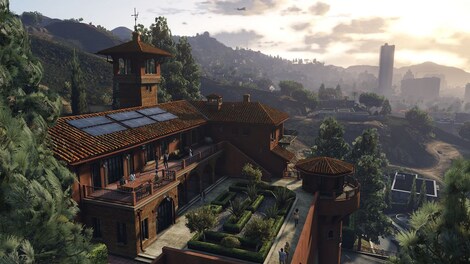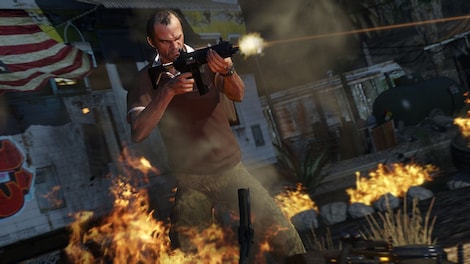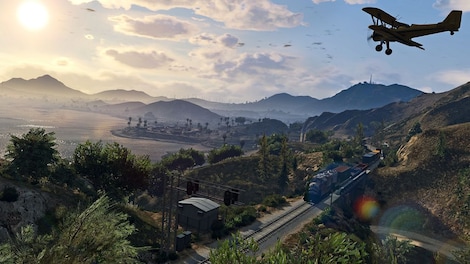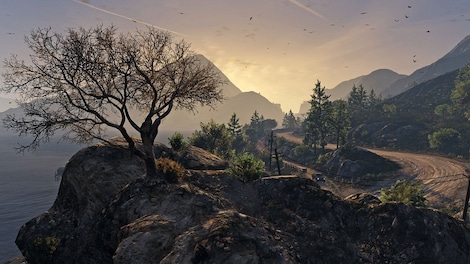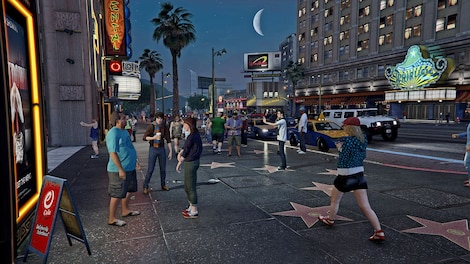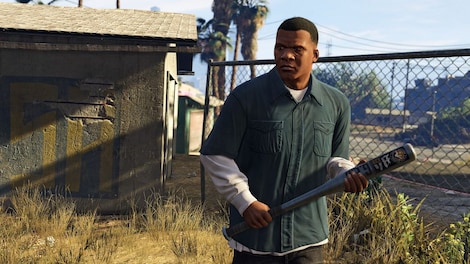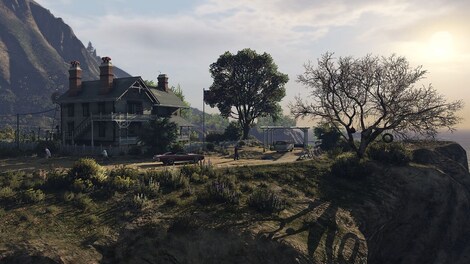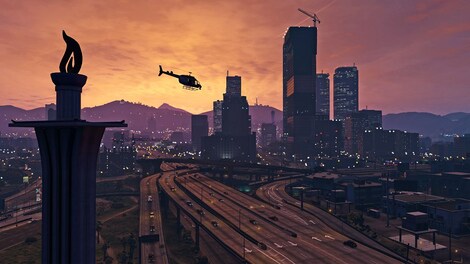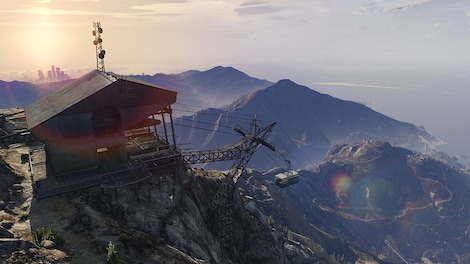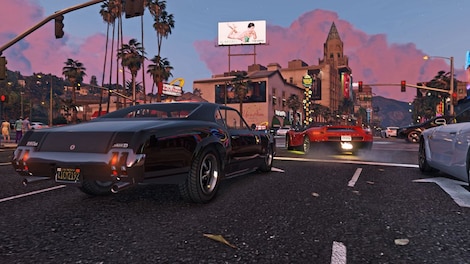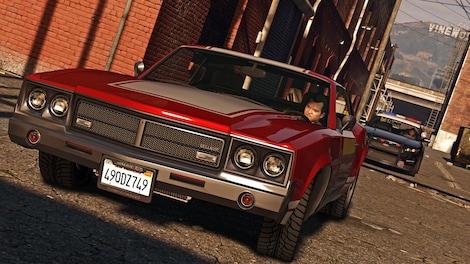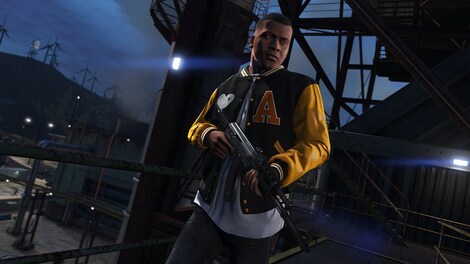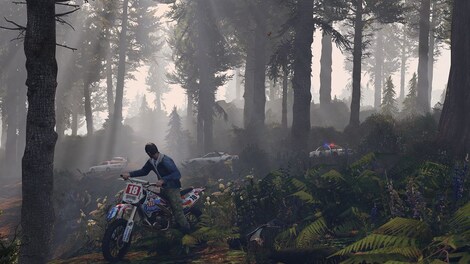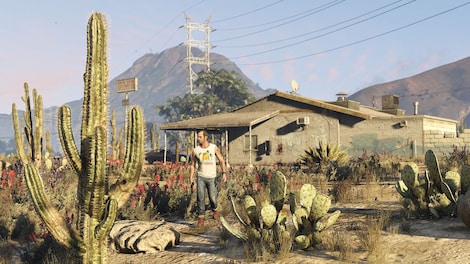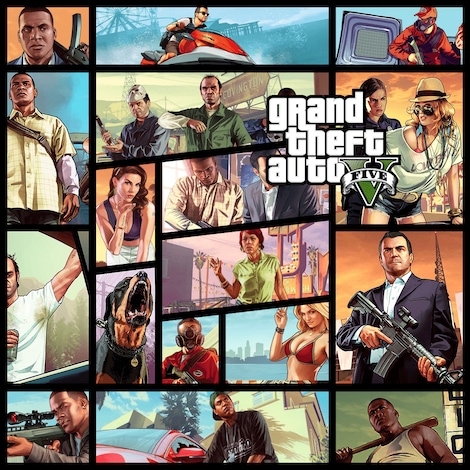 1/26
GLOBAL version
Grand Theft Auto V Rockstar Key GLOBAL
Grand Theft Auto 5 to najnowsza odsłona słynnej gry akcji, której fabuła rozgrywa się w amerykańskim świecie gangsterów, złodziei i drobnych przestępców. To gra o największym budżecie w historii (jej produkcja i marketin ...
Selected offer from:
Price
59.87 PLN
129.96 PLN
53%

OFF
Money Back Guarantee
Musisz się zalogować, by dodawać produkty do listy życzeń.
Opis produktu
Grand Theft Auto 5 to najnowsza odsłona słynnej gry akcji, której fabuła rozgrywa się w amerykańskim świecie gangsterów, złodziei i drobnych przestępców. To gra o największym budżecie w historii (jej produkcja i marketing pochłonęły 265 mln dolarów), która sześciokrotnie trafiła do księgi rekordów Guinnessa za wyniki sprzedaży. Za jej produkcję odpowiedzialna jest nowojorska firma Rockstar Games, która stworzyła także wszystkie poprzednie części serii GTA. Gra dostępna jest od 2015 roku na komputery PC.
Realistyczna sceneria i świetna grafika
Jednym z największych atutów gry Grand Theft Auto 5 jest niesamowita sceneria, w której rozgrywa się akcja. Jest nią fikcyjne miasto Los Santos w równie fikcyjnym amerykańskim stanie San Andreas, które jednak zostały odwzorowane na podstawie Los Angeles i okolic. Do stworzenia tej imponującej wirtualnej metropolii użyto 250 tysięcy autentycznych zdjęć z legendarnego Miasta Aniołów i stanu Kalifornia – gracze wcielając się w swoich bohaterów mogą się po niej poruszać za pomocą swoich samochodów, ale także pieszo, rowerem, helikopterem itp. Warto dodać, że w GTA5 Los Angeles ukazane jest nieco w krzywym zwierciadle.
Fabuła i postacie
Fabuła gry GTA V koncentruje się na perypetiach trójki przestępców: Michaela, Trevora i Franklina. Michael i Trevor to dawni kumple, którzy niegdyś dokonywali razem napadów na bank. Ich drogi rozeszły się, gdy Michael nawiązał współpracę z agencją federalną i zdradził im szczegóły jednej z akcji. Po upozorowaniu własnej śmierci Michael przez lata żył spokojnie z rodziną w Los Santos, objęty programem ochrony świadków i próbujący zapomnieć o przeszłości. Niestety wskutek niefortunnych zdarzeń musi zdobyć pieniądze, by spłacić barona narkotykowego. Ponownie więc musi wrócić do dawnego fachu i wykonać skok. Wraz z Trevorem oraz nowo poznanym Franklinem wkracza ponownie w niebezpieczny świat przestępczy.
Rozgrywka
Osią gry są napady wykonywane przez trójkę bohaterów, podczas których nie brakuje strzelanin, ucieczek przed policją, ale też planowania akcji i werbowania do nich pomocników. Są oczywiście również tytułowe kradzieże aut oraz wyścigi uliczne. Ciekawostką jest to, że gracz może wcielać się w każdego z trzech głównych bohaterów i dowolnie przełączać się między postaciami w trakcie gry. Może też sterować psem Franklina, gdy akurat ten wykonuje jakieś zadanie. W grze oprócz misji głównych jest wiele zadań pobocznych - czasami trzeba kupić broń, czasami zainwestować pieniądze w nieruchomości, a czasami można oddać się rozrywkom np. grze w tenisa. Autorzy gry zadbali o niezwykle realistyczne odwzorowanie współczesnego świata, dlatego w grze bohaterowie używają różnych modeli smartfonów, korzystają też z różnych modeli samochodów, a nawet różnych środków transportu.
Gra GTA 5 umożliwia dwa tryby gry: single i multiplayer. Tryb jednoosobowy to tryb fabularny, natomiast wersja multiplayer skupia się na poszczególnych zadaniach np. wyścigach samochodowych, napadach, czy kierowaniu gangiem. Tutaj rywalizacja odbywa się online i jest równie ekscytująca, co akcje w trybie jednoosobowym.
Odbiór gry i opinie graczy
Grand Theft Auto 5 to jedna z najlepszych gier ostatnich lat, która pobiła kilka rekordów sprzedaży – nawet w Polsce była najlepiej sprzedającym się tytułem po premierze, ponieważ w ciągu doby sprzedano ją w 60 tysiącach egzemplarzy. W 2013 roku GTA 5 było najlepiej sprzedającą się grą w Stanach Zjednoczonych. Do początku 2018 roku grę kupiło w sumie ponad 90 milionów osób na całym świecie! Gra zbiera niemal same pozytywne recenzje – zarówno recenzenci, jak i gracze zachwycają się świetną fabułą gry, imponująco rozbudowanym otwartym światem, rewelacyjną grafiką i przede wszystkim rozgrywką, pełną akcji i przeróżnych atrakcji. Gra słynie także z realizmu pod innym względem – ukazano w niej specyficzny klimat gangsterskiego półświatka, w którym nie brakuje przemocy, przekleństw i wielu mocnych scen.
Key features
granie 3 bohaterami jednocześnie,
niesamowity otwarty świat wzorowany na Los Angeles,
wciągająca fabuła i mnóstwo akcji,
ekscytujące wyścigi,
dwa odmienne tryby gry – jednoosobowy i online,
niepowtarzalny klimat i muzyka.
Uwaga! Ten produkt jest przeznaczona dla platformy Rockstar Game Launcher i NIE MOŻE być aktywowana na platformie STEAM.
Jeżeli chcesz kupić wersję przeznaczoną dla STEAM kup:
GTA 5 STEAM
.
W celu aktywowania klucza gry
GTA V
wejdź w
TĘ INSTRUKCJĘ.
Release date: 2015-04-14
Wymagania systemowe
Wymagania systemowe
Poniżej znajdują się minimalne i zalecane wymagania sprzętowe dla Grand Theft Auto V Rockstar Key GLOBAL. Wymagania minimalne Grand Theft Auto V Rockstar Key GLOBAL mogą ulec zmianie z przyczyn programistycznych.
Minimalne wymagania
Processor

2.40 GHz - Intel Core 2 Quad Q6600 / 2.5 GHz - AMD Phenom 9850

Graphics

1 GB VRAM - NVIDIA GeForce 9800 GT / AMD Radeon HD 4870

Memory

4 GB RAM

Disk space

65 GB HD

System

64 Bit OS - Windows 8.1 / Windows 8 / Windows 7 SP 1 / Windows Vista SP 2

Other

64 Bit OS
Zalecane wymagania
Processor

3.2 GHz - Intel Core i5 3470 / 4 GHz - AMD X8 FX-8350

Graphics

2 GB VRAM - NVIDIA GeForce GTX 660 / AMD Radeon HD7870

Memory

8 GB RAM

Disk space

65 GB HD

System

64 Bit OS - Windows 8.1 / Windows 8 / Windows 7 SP 1
Języki
Języki
Chiński, Niemiecki, Hiszpański, Francuski, Włoski, Japoński, Koreański, Polski, Rosyjski, Angielski
Zarób 1.50 PLN za każdym razem gdy ktoś kupi ten produkt używając Twojego reflinka.