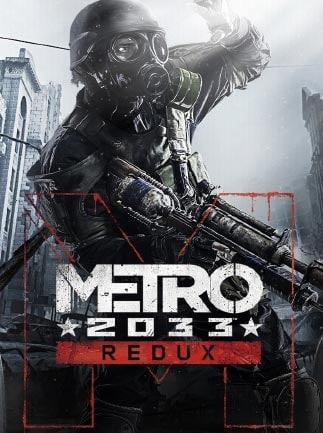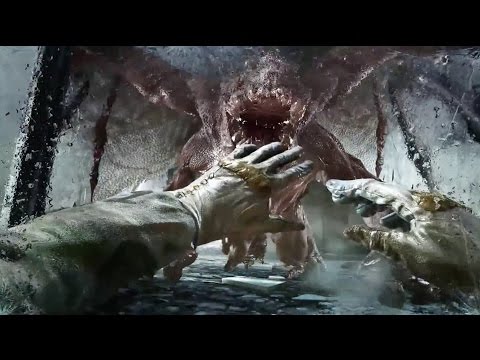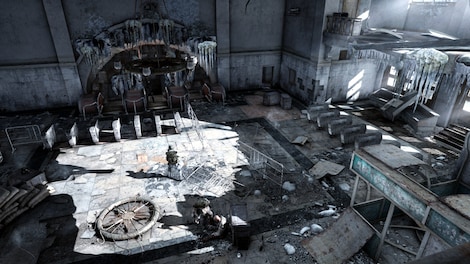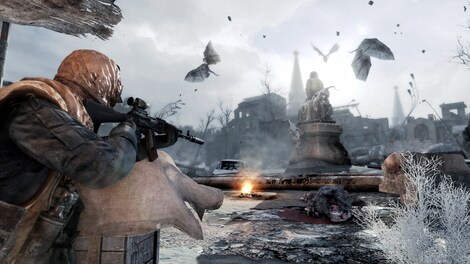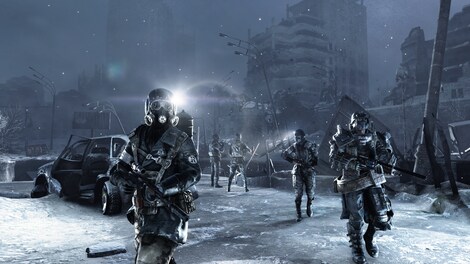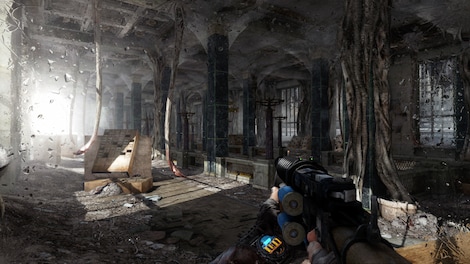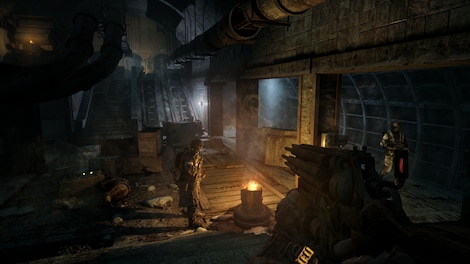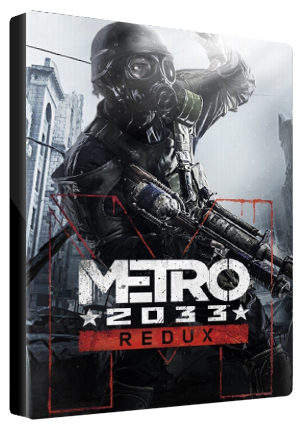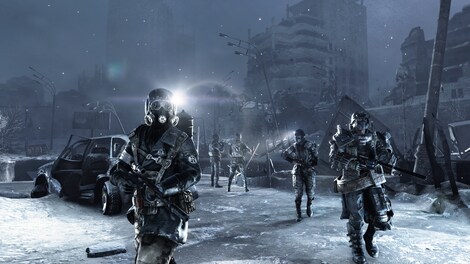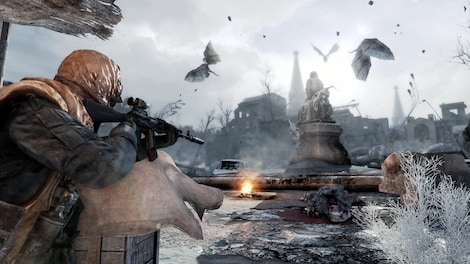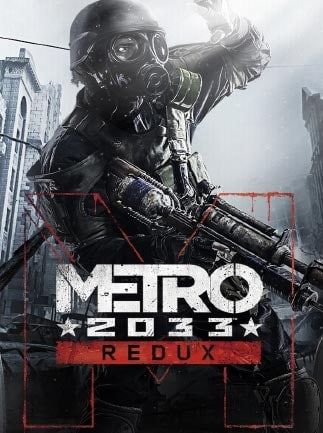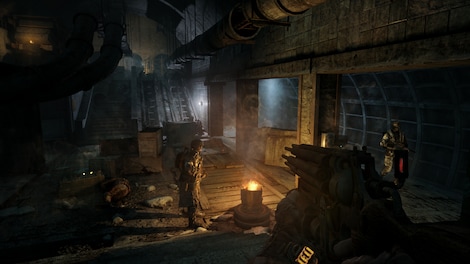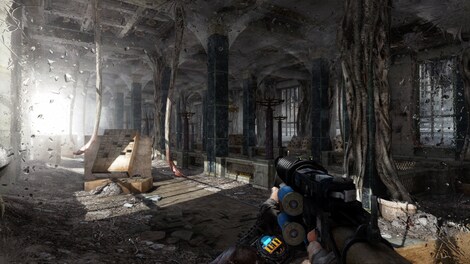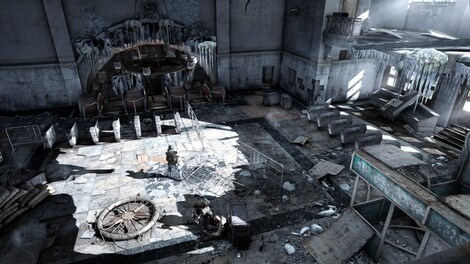 1/14
GLOBAL version
Metro 2033 Redux Steam Key GLOBAL
Metro 2033: Redux is a remastered version of the Metro 2033, a game based on series of books by Glukhovsky. 4A games decided to purchase rights to the series from the author and it was a wise move. The metro game series quickly become very popular not only in Russia but in the entire world.
Opis produktu
Opis produktu
Metro 2033 Redux to najpełniejsza edycja kultowej gry Metro 2033, przekompilowana przy użyciu najnowszej i najlepszej wersji silnika 4A Engine pod kątem nowej generacji urządzeń.
Wielbiciele oryginalnej gry odkryją na nowo świat Metra dzięki nowej, niewiarygodnej technologii oświetlenia, fizyce i dynamicznym efektom pogodowym.
Nowi użytkownicy otrzymają jedną z najwspanialszych strzelanin fabularnych w konwencji fascynującego survival-horroru z elementami eksploracji świata, walki taktycznej i walki z ukrycia.
Wszystkie ulepszenia i funkcje z kultowego sequela Metro: Last Light zostały przeniesione do Metro 2033 Redux – by wymienić udoskonalony system sztucznej inteligencji, sterowanie, animacje, czy obsługę broni – tworząc niesamowicie sugestywny świat dla nowych graczy, jak i dla zagorzałych fanów.
Łącząc w sobie dwa odmienne style gry i legendarny tryb stalkera, Metro 2033 Redux oferuje wiele godzin rozgrywki najwyższych lotów za niewiarygodną cenę.
Key features


Zejdź w czeluście moskiewskiego Metra – poznaj świat o niesamowitej atmosferze, ożywiony za pomocą najnowszych osiągnięć techniki graficznej w jakości 60 klatek/s


Spójrz w oczy tworom rosyjskiej apokalipsy – wyposażony w maskę gazową i arsenał ręcznej roboty walcz przeciwko śmiertelnie groźnym mutantom i pełnym nienawiści ludziom w przerażająco wrogim otoczeniu


Gra przekompilowana i dostosowana do platform nowej generacji – to nie jest zwykły "klon HD". Metro 2033 przekompilowano przy użyciu udoskonalonego silnika Last Light. Nową wersję kultowej gry bez wątpienia docenią nowi gracze, jak i weterani.


Dwa wyjątkowe style gry: Spartanin i Przetrwanie – możesz przejść kampanię albo w powolnej konwencji survival-horroru, albo wyposażony w potężne umiejętności bojowe Spartanina


Powraca legendarny tryb stalkera – czy odważysz się wkroczyć w grę w ambitnym trybie stalkera? Brak wyświetlacza przeziernego, bardziej zajadła walka i ograniczona ilość zasobów składają się na niezwykle sugestywną i mroczną atmosferę


Release date: 2014-08-27
Wymagania systemowe
Wymagania systemowe
Poniżej znajdują się minimalne i zalecane wymagania sprzętowe dla Metro 2033 Redux Steam Key GLOBAL. Wymagania minimalne Metro 2033 Redux Steam Key GLOBAL mogą ulec zmianie z przyczyn programistycznych.
Minimalne wymagania
Processor

2.2+ GHz Dual Core CPU / better

Graphics

GeForce 8800 GT 512 MB

Memory

2 GB RAM

Disk space

10 GB available space

System

Windows Vista / 7 / 8
Zalecane wymagania
Processor

Quad Core / 3.0+ GHz Dual Core CPU

Graphics

GeForce GTX 480 / above

Memory

4 GB RAM

Disk space

10 GB available space

System

Windows 7 / 8
Języki
Języki
Czeski, Niemiecki, Hiszpański, Francuski, Włoski, Polski, Rosyjski, Angielski
Age restrictions
Age restrictions


Ten produkt zawiera elementy





Zarób 0.77 PLN za każdym razem gdy ktoś kupi ten produkt używając Twojego reflinka.