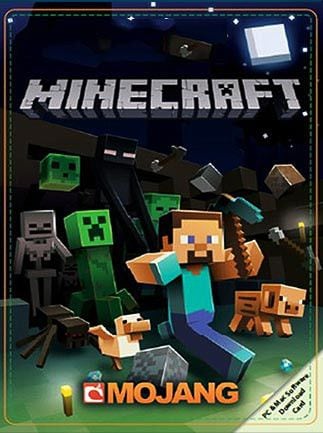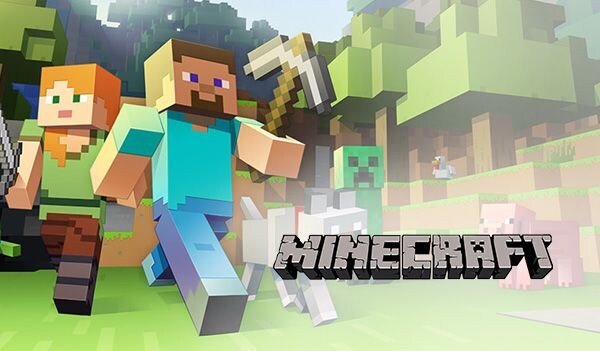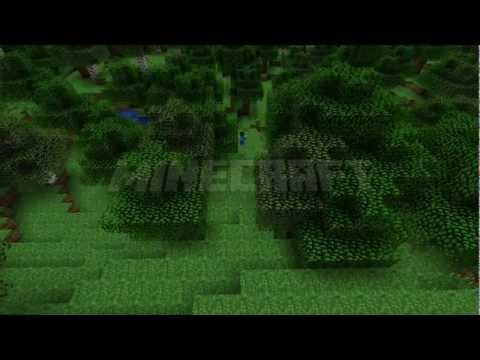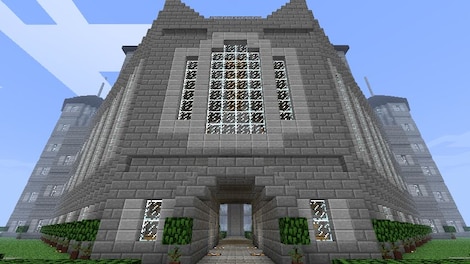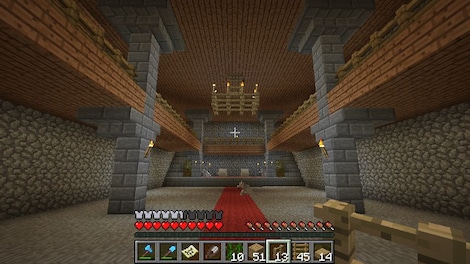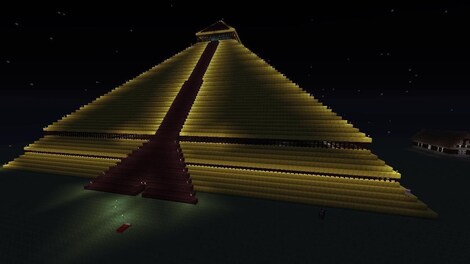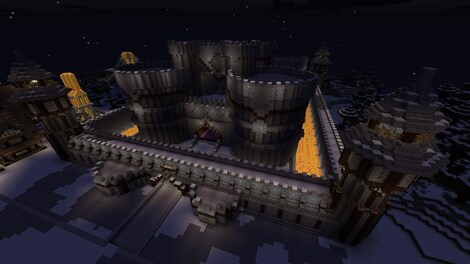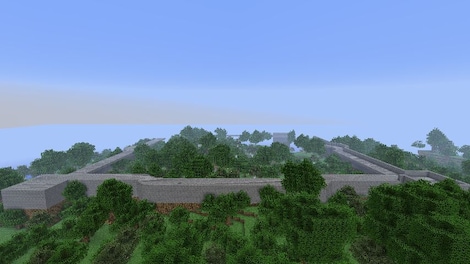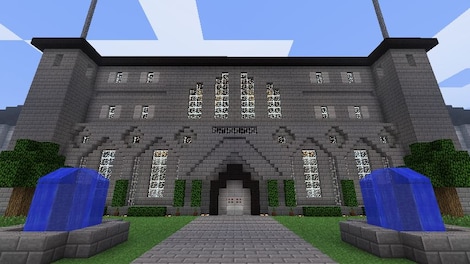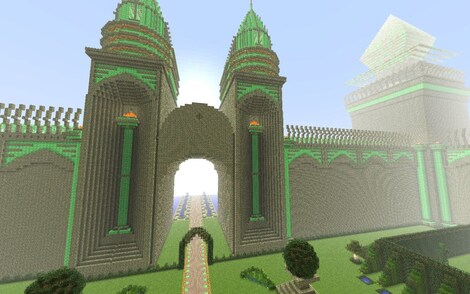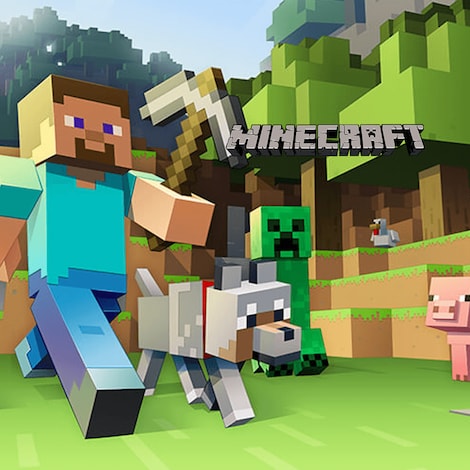 1/11
GLOBAL version
Minecraft Java Edition Minecraft Key GLOBAL
Świat jest Twoim placem zabaw. Minecraft oferuje kreatywność i wolność rozgrywki z którą jedynie LEGO może stanąć w szranki. Jeśli szukasz gry na PC lub konsolę, która zapewnia radość posiadania mocy stwórcy, lepszej nie ...
Buy it in a bundle, pay less: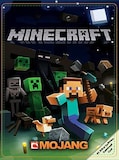 Minecraft Java Edition Minecraft Key GLOBAL
Offer from: Gamingimperium
Free G2A PLUS 1 Month
10.81 PLN
Opis produktu
Opis produktu
Świat jest Twoim placem zabaw. Minecraft oferuje kreatywność i wolność rozgrywki z którą jedynie LEGO może stanąć w szranki. Jeśli szukasz gry na PC lub konsolę, która zapewnia radość posiadania mocy stwórcy, lepszej nie znajdziesz. I nieważne czy zdecydujesz się na eksplorację świata czy zbudujesz potężną twierdzę - Minecraft zapewni Ci wszystko czego potrzebujesz.
Świat Minecrafta
Świat Minecraft'a zbudowany jest w całości z bloków osadzonych na siatce. Rozciąga się przez potencjalnie nieskończoną, generowaną proceduralnie równinę. Podczas swoich podróży, odkryjesz nowe środowiska, każde z nich bogate w nowe materiały do zebrania. Odwiedź liczne jaskinie pełne potworów i zrób wszystko aby przetrwać i wynieść wartościowe zasoby na powierzchnię.
Otwarta rozgrywka w Minecraft
Rozgrywka w Minecraft oferuje Ci wolność, której próżno szukać w innych grach. Eksploruj świat, wytwarzaj narzędzia niezbędne do przetrwania, lub poszukuj rzadkich materiałów aby wznosić bardziej ambitne konstrukcje. Twoja nagroda to przede wszystkim satysfakcja i poczucie władzy nad światem gdy stawiasz kolejne, coraz bardziej złożone budowle. Narzuć sobie cele i wykorzystaj wydajny system craftingu aby je osiągnąć. Właściwie nieskończony świat stworzony przez grę może zostać przez Ciebie przebudowany.
Solidny system craftingu
Minecraft Java Edition może pochwalić się setkami schematów craftingowych, które gracze mogą odkryć. Od narzędzi po broń i pancerz czy estetyczne dodatki do Twojego domu, gra zapewni Ci rozrywkę na lata. Jeśli dodasz do tego materiały o specjalnych właściwościach, wkrótce będziesz mógł wytwarzać złożone elementy mechaniczne czy silniki logiczne.
Tryby gry w Minecraft
Możesz wybrać z kilku dostępnych trybów gry. Tryb Survival rzuca Cię w sam środek wrogiego świata z pustymi rękoma. Zbuduj swoje schronienie przy pomocy rąk, a później narzędzi, których będziesz miał coraz więcej. Tryb Hardcore jest jego ekstremalną wersją, ponieważ masz 1 życie, śmierć Twojej postaci jest nieodwracalna a świat dla niej stworzony znika. Tryb Kreacji w Minekraft pozwoli Ci popuścić wodze fantazji dając Ci nielimitowaną ilość zasobów, nieśmiertelność oraz możliwość latania. A wszystko to, żebyś mógł wznieść potężne budowle i wpływać na wygląd otoczenia. Tryb Spectator pozwoli Ci stać się duchem dzięki czemu swobodnie zwiedzisz wszystkie zakamarki mapy.
Tryby online w Minecraft
Tryb Przygody tworzy środowisko, w którym zaimplementowane są restrykcje aby gracze mogli doświadczyć świata takim, jakim miał być w założeniu twórcy. Lub postaw własny serwer i skorzystaj z pełnego wachlarza możliwości Minecraft premium. Grając online (multiplayer) z przyjaciółmi i innymi graczami. Wspólnie będziecie mogli stworzyć naprawdę imponujące budowle. Kup klucz licencyjny (kod cd key) w atrakcyjnej cenie od sprzedawców z listy powyżej. Gra dostępna jest do pobrania z oficjalnej strony Mojang.
Key features
Minecraft na PC to solidna gra oparta na crafting, eksploracji i przetrwaniu. Poczuj władzę nad otaczającą Cię przestrzenią i układaj wirtualne klocki niczym LEGO.
Potencjalnie nieskończony świat dostępny dla graczy. Zwiedzaj proceduralnie generowany świat, który ciągle zaskakuje i rozszerza się im dalej pójdziesz
Kilka trybów gry, a każdy z nich oferuje inny rodzaj rozgrywki, od survivalu po nieskończoną eksplorację. Połącz siły z przyjaciółmi i razem wznoście nieprawdopodobne budowle.
Wchodź w interakcje z mobami od dzikiej przyrody po potwory. Minecraft stara się, abyś nigdy nie czuł się samotny. Walcz z nimi, hoduj i zjadaj je – w tym świecie to Ty jesteś królem.
Inne wymiary do zwierdzenia jak the Nether czy End Realm czekają na końcu portalu, który stworzysz
Cykl dnia i nocy zmieni Twoją grę z bezpiecznej eksploracji w walkę o przetrwanie – wraz ze zmrokiem pojawiają się potwory.
Solidna społeczność online pozwoli Ci dzielić się wskazówkami i trudnymi schematami craftingowymi z innymi graczami
Jeśli czujesz że ograniczenia w innych grach są zbyt duże, a Twoja wyobraźnia nie ma granic i potrzebujesz dać jej upust lub po prostu lubisz gry survivalowe z systemem craftingu, Minecraft jest grą, której potrzebujesz.
Wymagania systemowe Minecraft
Jeśli możesz odpalić system operacyjny, Minecraft nie będzie problemem. Przypominający 8-bitowe gry z opartą na klockach i siatce grafice wspartej prostymi i czystymi teksturami oraz prostym silnikiem graficznym pozwoli Ci odpalić grę na niemal każdym współczesnym systemie. Minecraft został wydany na wszystkie najważniejsze platformy od PCtów z Windowsem po urządzenia mobilne.
Gra Minecraft Java Edition (PC) Mojang Account to cyfrowy produkt do pobrania - bez pudełka. Cena dotyczy cyfrowej wersji produktu.
Instrukcja aktywacji pełnej wersji:
Aby aktywować klucz idź na https://minecraft.net/user/redeem 
kliknij "register for a Mojang account" lub zaloguj się na swoje konto. 
Wybierz opcję "redeem gift code or prepaid card" i wpisz swój kod.
Age restrictions
Age restrictions

Ten produkt zawiera elementy



Zarób 3.30 PLN za każdym razem gdy ktoś kupi ten produkt używając Twojego reflinka.