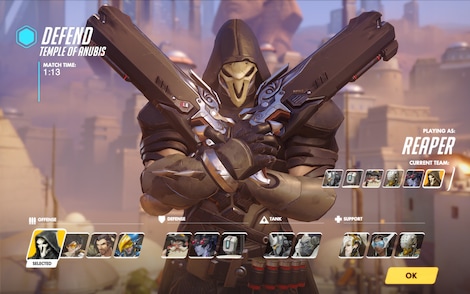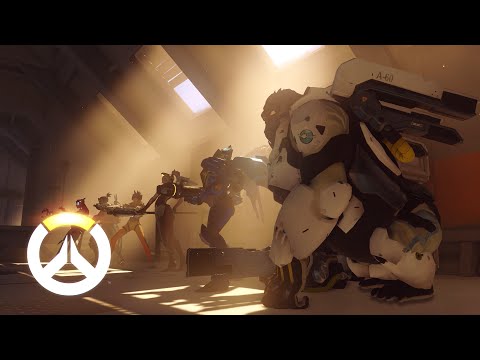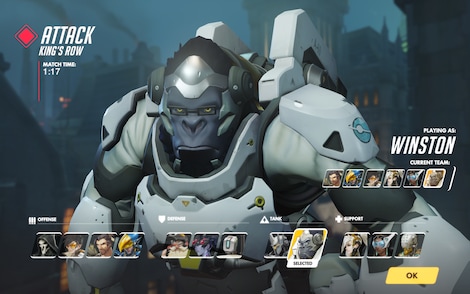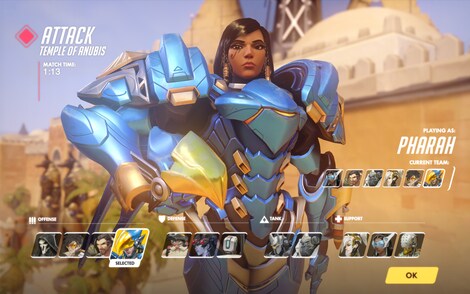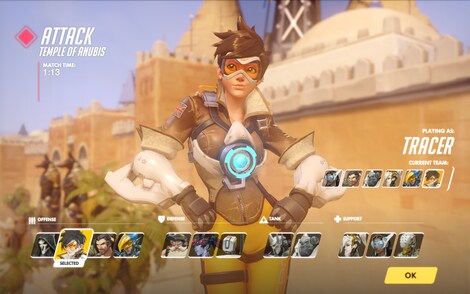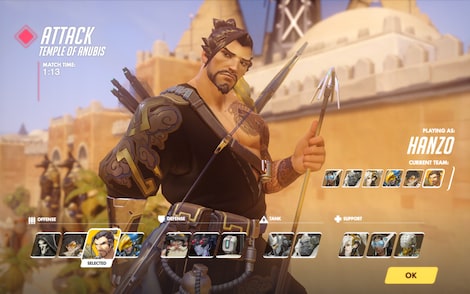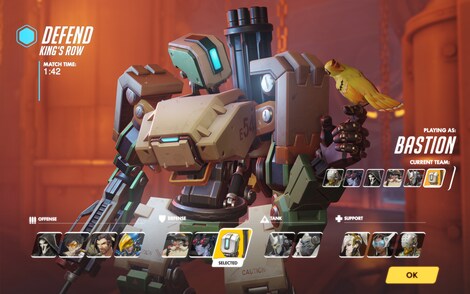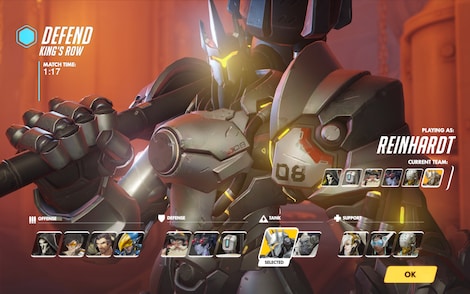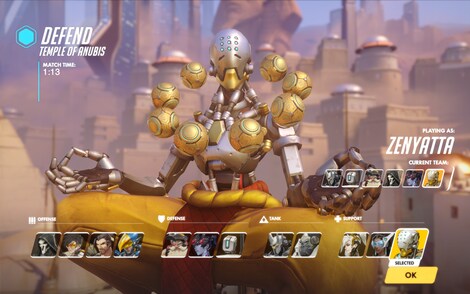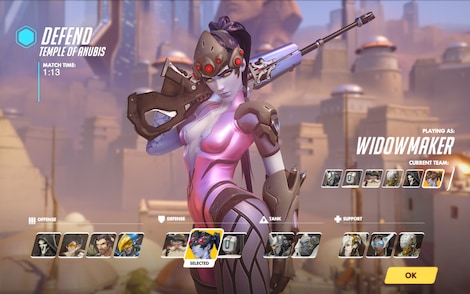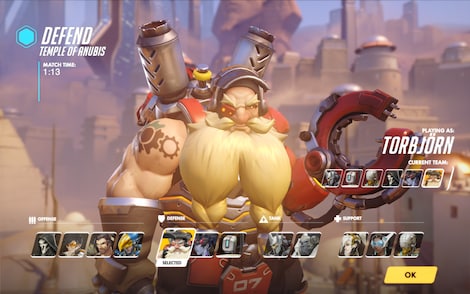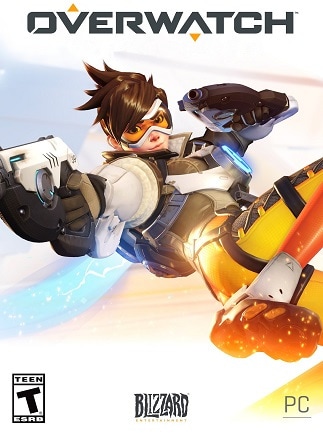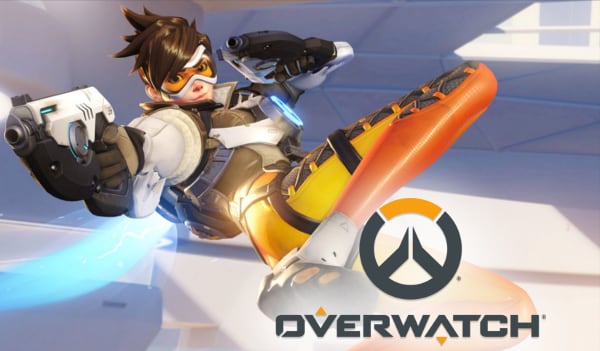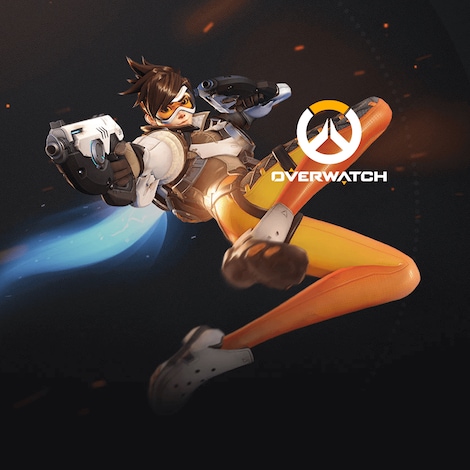 1/15
GLOBAL version
Overwatch Battle.net Key GLOBAL
Overwatch to gra na komputery PC z gatunku pierwszoosobowych strzelanin w trybie multiplayer, ktora została stworzona i wydana przez Blizzard Entertainment w 2016 roku. W grze zawodnicy przejmują kontrolę nad jedną z ...
Selected offer from:
Price
81.64 PLN
257.35 PLN
68%

OFF
What is a Hot Deal?
A great offer when compared to other sites. Get it fast!
Money Back Guarantee
Musisz się zalogować, by dodawać produkty do listy życzeń.
Buy it in a bundle, pay less: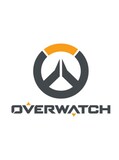 Overwatch Battle.net Key GLOBAL
GLOBAL
Offer from: Positive_feedback
Free G2A PLUS 1 Month
10.68 PLN
Opis produktu
Overwatch to gra na komputery PC z gatunku pierwszoosobowych strzelanin w trybie multiplayer, ktora została stworzona i wydana przez Blizzard Entertainment w 2016 roku. W grze zawodnicy przejmują kontrolę nad jedną z kilkunastu postaci, zwanych bohaterami lub herosami, i wykonują różne zadania w ramach rozgrywki opartej na grze zespołowej.
Rozgrywka i postacie
Główny argumentem przemawiającym za Overwatch jest jego rozgrywka. Gra bazuje na pracy zespołowej w trybie FPS, gdzie gracze są podzieleni na grupy po sześć osób i rywalizują w kilku trybach gry. Gracze mogą wybrać swoje postacie z listy ponad 30 dostępnych bohaterów, z których każdy ma swoje unikalne umiejętności, które dają graczowi pewną przewagę w trakcie meczu. Bohaterowie podzieleni są na trzy kategorie: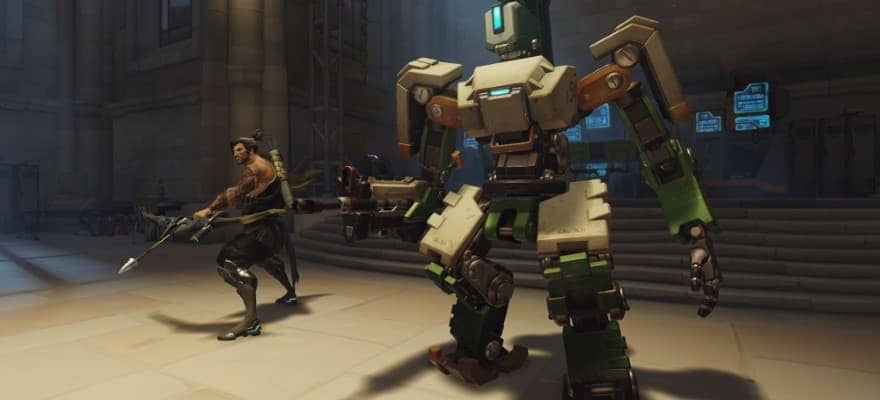 Natarcie - postacie znane ze swojej wysokiej mobilności i zdolności do zadawania ogromnych obrażeń przeciwnikowi. Są oni jednak bardzo podatni na obrażenia ze strony swoich przeciwników. Bohaterowie tego typu to postacie, które rozmieszczają na terenie pola walki dodatkowe jednostki wsparcia takie jak wieżyczki i pułapki, aby zapewnić dodatkową siłę ognia i pomagać w ochronie określonych obszarów, a także tworzyć tzw. punkty strategiczne, które pozwalają kontrolować ruch przeciwnej drużyny. Do postaci natarcia należą: Smuga (Tracer), McCree, Żołnierz-76 (Soldier 75), Żniwiarz (Reaper), Hanzo, Genji, Mei oraz Trupia Wdowa (Widowmaker).
Tank - Postacie tego typu mogą przyjąć znacznie więcej obrażeń niż jakakolwiek inna klasa w grze. Są one idealne do przyciągania wrogiego ognia, podczas gdy ich koledzy z drużyny wykonują dalsze cele misji. Postacie tej klasy mogą zapewnić sobie i swojej drużynie ochronę za pomocą osłon energetycznych. Niektóre z postaci należących do tej klasy to: D.Va, Reinhardt, Wieprzu (Roadhog) oraz Winston.
Wsparcie - Postacie te mają zdolność do wzmacniania statystyk innych członków zespołu, jak również do osłabiania wrogiej drużyny. To, czego im brakuje pod względem siły ognia i punktów zdrowia, nadrabiają pomagając partnerom z drużyny w formie buffów (wzmocnien) jak leczenie lub debuffów (osłabienie). Postacie wsparcia to między innymi: Łaska (Mercy), Lucio, Zenyatta i Ana.
Każdy z bohaterów posiada podstawową i co najmniej dwie dodatkowe umiejętności, z których część wymaga czasu na odnowienie. Ponadto, podczas meczu, gracze rozwijają specjalne umiejętności swoich bohaterów. Obejmują one długotrwałe efekty, takie jak zwiększona szybkość lub siła, czy pojedynczy potężny atak. Wrogowie są ostrzegani przed postacią, która wykorzystuje swoje specjalne umiejętności za pomocą specjalnego znaku wykrzyknika, który pojawia się nad postacią w chwili użycia jej umiejętności. Może to dać przeciwnikom czas na odpowiednią reakcję na nadchodzące zagrożenie.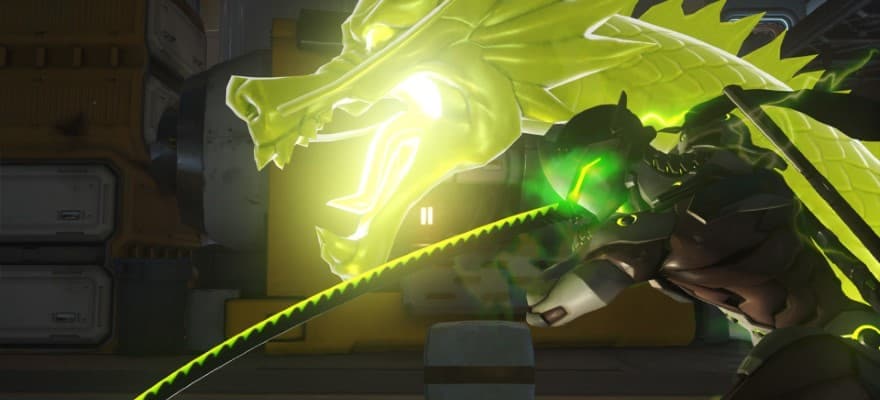 Istnieje kilka rodzajów misji w Overwatch, które działają jako tryby gry, do których zalicza się m.in:
Szturm, w tym trybie drużyna atakująca ma za zadanie kolejno przejąć dwa punkty kontrolne przeciwnika.
Eskorta, tryb, w którym jeden z zespołów jest przydzielany do ochrony ładunku i musi go eskortować do określonego punktu dostawy, zanim skończy się czas. Pojazd z ładunkiem przemieszcza się wzdłuż toru, podczas gdy atakujący zawodnicy znajdują się w jego pobliżu, ale zatrzymuje się, gdy obrońcy zbliżają się do niego. Gdy żadna ze stron nie znajduje się blisko pojazdu, pojazd samodzielnie cofa.
Szturm/Eskorta, który łączy tryby szturmu i eskorty, z ładunkiem pełniącym funkcję punktu, który należy zabrać z drużyny wroga i bezpiecznie przetransportować do miejsca docelowego.
Kontrola tryb, w którym zespoły rywalizują o przechwycenie punktu zbiorczego i utrzymanie go do momentu, gdy licznik kontroli osiągnie 100%.
Punkty doświadczenia w grze są przyznawane na podstawie wielu czynników jak na przykład stosunek zwycięstw do przegranych lub efektywne wykorzystania umiejętności swojej postaci. Postacie otrzymują złote, srebrne lub brązowe medale. Osiąganie kolejnych poziomów doświadczenia zapewnia graczom nowe rangi, loot boxy, które zawierają losowo wybrane przedmioty, takie jak zwycięskie pozy, kostiumy, linie dialogowe, oraz walutę dostępną w grze. Przedmioty te mają trzy rodzaje rzadkości: zwykłe, epickie i legendarne. Lootboxy można również nabyć za pomocą mikro transakcji.
Popularność i odbiór przez graczy,
Overwatch zyskał ogromne uznanie zarówno wśród graczy, jak i krytyków i stał się komercyjnym sukcesem dla Blizzarda. Gracze chwalili zarówno mechanikę rozgrywki, angażujące tryby gry, jak również dobrze napisane i bardzo ciekawe tła fabularne każdej z postaci. Popularność Overwatch doprowadziła również do stworzenia całej marki, która znacznie wykracza poza świat gier, ze specjalnymi filmami krótkometrażowymi, komiksami i innymi mediami. Sukces gry doprowadził również do utworzenia Overwatch eSports League, jednej z najszybciej rozwijających się lig gier e-sportowych w branży.
Cena gry
Jeżeli kręcą Cię gry oparte na współzawodnictwie, dlaczego by nie spróbować Overwatch? Możesz kupić Overwatch PC w atrakcyjnej cenie od sprawdzonych sprzedawców. Sprzedawcy ci oferują grę jako cyfrowy klucz na platformę Battle.net, gdzie można użyć go do pobrania gry.
Key features
Ponad 30 grywalnych postaci, z których każda posiada własne unikalne umiejętności.
12 podstawowych map z dodatkowymi mapami dodawanymi z biegiem czasu.
Angażująca rozgrywka wieloosobowa bazująca na współpracy w zespole.
Umiejętności postaci, które mogą przechylić szalę zwycięstwa w meczu.
Personalizacja bohaterów, włącznie ze zwycięskimi pozami i nowymi skórkami.
Uwaga! Tego produktu nie można aktywować i używać na terenie Chin.

Release date: 2016-05-24
Wymagania systemowe
Wymagania systemowe
Poniżej znajdują się minimalne i zalecane wymagania sprzętowe dla Overwatch Battle.net Key GLOBAL. Wymagania minimalne Overwatch Battle.net Key GLOBAL mogą ulec zmianie z przyczyn programistycznych.
Minimalne wymagania
Processor

Intel Core i3 / AMD Phenom X3 8650

Graphics

NVIDIA GeForce GTX 460 / ATI Radeon HD 4850 / Intel HD Graphics 4400

Memory

4 GB RAM

Disk space

30 GB

System

Windows 7 / 8 / 10 (64-bit)
Zalecane wymagania
Processor

Intel Core i5 / AMD Phenom II X3

Graphics

NVIDIA GeForce GTX 660 / AMD Radeon HD 7950

Memory

6 GB RAM

System

Windows 7 / 8 / 10 (64-bit)
Języki
Języki
Chiński, Niemiecki, Hiszpański, Francuski, Włoski, Japoński, Koreański, Polski, Portugalski, Rosyjski, Angielski
Zarób 2.04 PLN za każdym razem gdy ktoś kupi ten produkt używając Twojego reflinka.