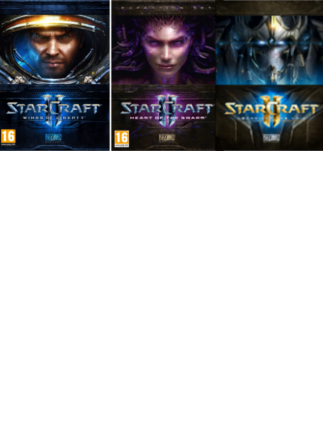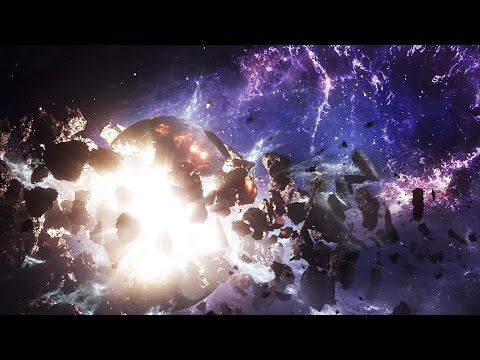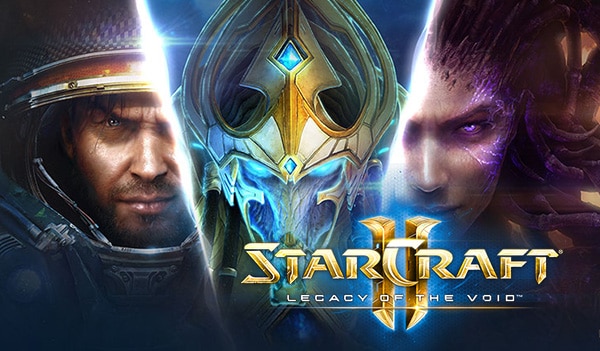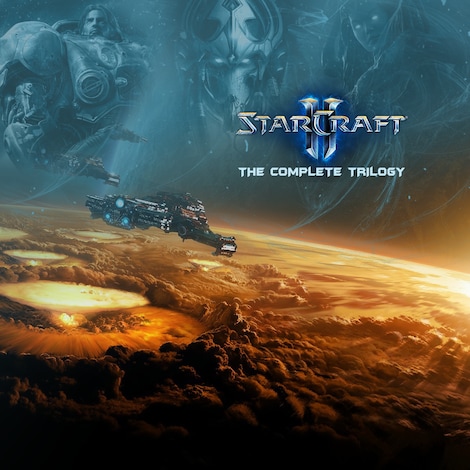 1/4
GLOBAL version
StarCraft 2: Campaign Collection Battle.net Key GLOBAL
Long-lasting entertainmentComprising the three main campaigns in one title, the player gets a total of over 70 missions from Wings of Liberty, Heart of the Swarm, Legacy of the Void and Nova Covert Ops. It makes the Camp ...
Opis produktu
Opis produktu
Long-lasting entertainment
Comprising the three main campaigns in one title, the player gets a total of over 70 missions from Wings of Liberty, Heart of the Swarm, Legacy of the Void and Nova Covert Ops. It makes the Campaign Collection Blizzard's gameplay an exquisitely attractive proposition, especially for those, who like to save time and money. Play solo, passing subsequent missions and campaigns, while leading your race to the final victory or check out the fabulous Co-Op Commander Mode and try your luck as Raynor, Kerrigan, Artanis, Swann, Zagara, Vorazun or Karax. Move up the competitive ladder, systematically increasing your league level.
Defend Jim Raynor's good name and stand up against the Zergs' threat
Check out the 29 playable campaign missions, in which you will help the Terrans defend against the Zergs' fleet and help the rebel-acclaimed Jim Raynor restore his good name. Mourning after the Fenix's death and Kerrigan's shift, Raynor began to drink heavily, promising that he will kill Kerrigan one day. Accompany him in a series of plot twists, leading to the glorious path of multi-level victories. Will you be brave to find the Xel'Naga artifacts, clash against the Protoss' extremist faction, lead your Hyperion crew to the victory and release Kerrigan from the sinister Zergs' influence?
Join Sarah Kerrigan's revenge on Arcturus Mengsk
Once saved from a deadly trap, set by Arcturus Mengsk, Sarah Kerrigan and Jim Raynor can once again stand up against the threating Zergs and Arcturus Mengsk. Sarah rejoins her human form, being freed from her Queen of Blades body. Soon after that, she hears Mengsk's announcement that Jim was captured and executed. Promising a revenge on Mengsk, she has to act wisely, reuniting her scattered swarm and accumulating forces. Make allies with the Valerian and Raynor's Raiders, who will help you find Jim. Hold Back the treacherous Arcturus Mengsk and save the Dominion from his ruinous ruling. Finally, prepare for the final battle, which is about to come.
Help Artanis unify the Protoss and stand against Amon
As the universe is now threatened by an omnipotent ancient Xel' Naga, Artanis as the commander of the incredibly advanced Protoss will have to unite various factions and castes. However, he won't be left alone, as he counts on his good old friends. Combine your forces with Raynor and Kerrigan and invade Aiur. Defend yourself and your army from the mind-controlling Amon. Try to find him and hose him down, bringing back the long-awaited peace to the universe.
Key features
The StarCraft 2: Campaign Collection Blizzard features a trilogy campaign, including over 70 missions
Enjoy the full discretion in mission choice, playing the campaign the way you like
Impersonate your favorite characters
Get enchanted with the new graphic engine, capable of generating thousands of units on exquisitely large maps
Explore the cabin of your spaceship, as well as other new objects, available as interludes between the missions
This product includes:
StarCraft II: Wings of Liberty
StarCraft II: Heart of the Swarm
StarCraft II: Legacy of the Void
Nova Covert Ops
Note!
This game CAN NOT be activated and played in China.
Warning!
Please note that Wings of Liberty has become a free-to-play game and you will
not
be refunded, despite it being a part of this product.
StarCraft 2: Campaign Collection (PC) for Blizzard
platform is a digital download product – no box included. The
price
applies to a digital version of the product.
Wymagania systemowe
Wymagania systemowe
Poniżej znajdują się minimalne i zalecane wymagania sprzętowe dla StarCraft 2: Campaign Collection Battle.net Key GLOBAL. Wymagania minimalne StarCraft 2: Campaign Collection Battle.net Key GLOBAL mogą ulec zmianie z przyczyn programistycznych.
Minimalne wymagania
Processor

2.6 GHz

Graphics

512 MB VRAM

Memory

1.5 GB @ Windows XP / Vista / 2 GB @ 7 / 8

System

Windows XP / Vista / 7 / 8 / 8.1 / 10
Języki
Języki
Niemiecki, Hiszpański, Francuski, Włoski, Polski, Portugalski, Rosyjski, Angielski
Age restrictions
Age restrictions

Ten produkt zawiera elementy


Zarób 3.43 PLN za każdym razem gdy ktoś kupi ten produkt używając Twojego reflinka.