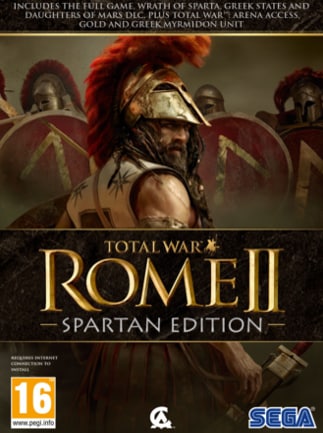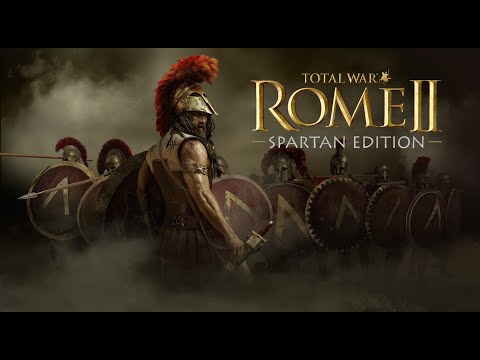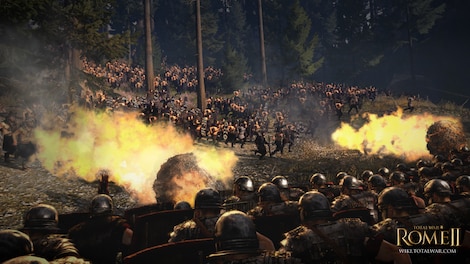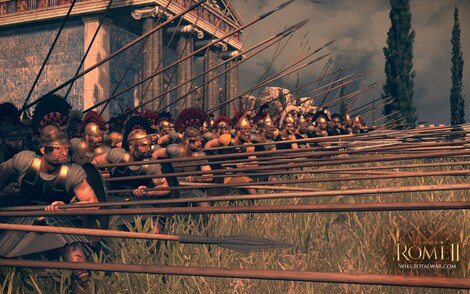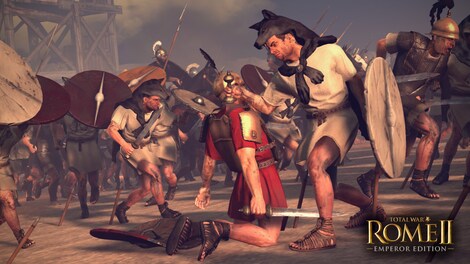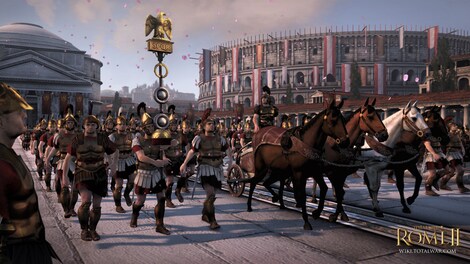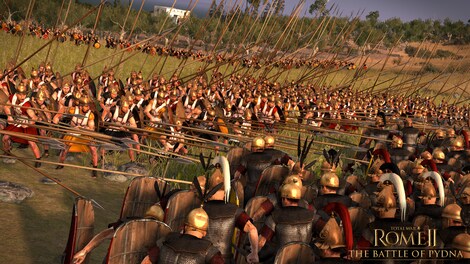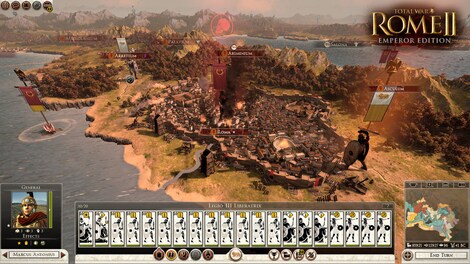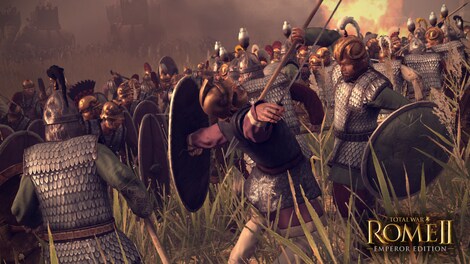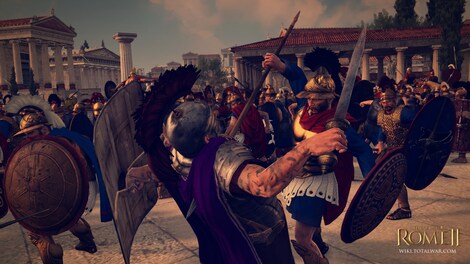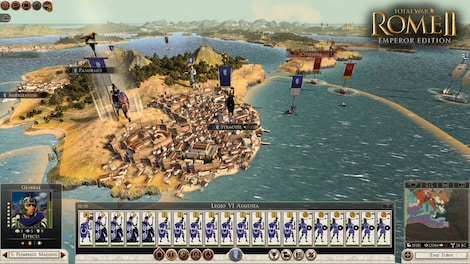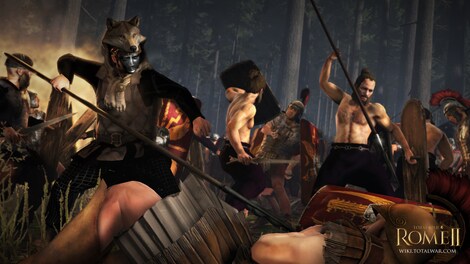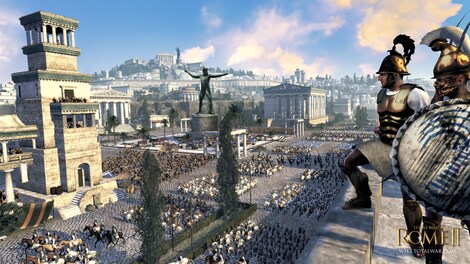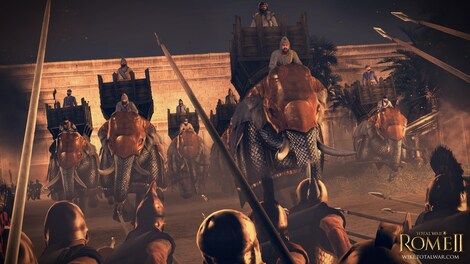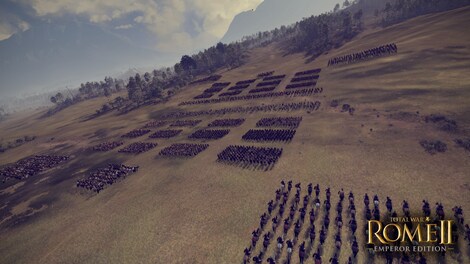 1/16
GLOBAL version
Total War: ROME II - Spartan Edition Steam Key GLOBAL
Total War: Rome IITWR II is a strategy game for PC, developed by The Creative Assembly and published by Sega. It is the eighth standalone title in the Total War™ series and a successor to the 2004 game Rome: Total War. S ...
Selected offer from:
Price
49.58 PLN
54.99 PLN
10%

OFF
Money Back Guarantee
Musisz się zalogować, by dodawać produkty do listy życzeń.
Opis produktu
Opis produktu
Total War: Rome II
TWR II is a strategy game for PC, developed by The Creative Assembly and published by Sega. It is the eighth standalone title in the Total War™ series and a successor to the 2004 game Rome: Total War. Set in the years 272 BC–28 AD, Rome 2 provides a detailed and period-accurate portrayal of each culture present in the game.


Gameplay and campaigns
In Total War: Rome II (PC) there are several types of battles available for the player, such as sieges, field battles, encampment battles, settlement outskirts battles, river battles, naval and river skirmishes, and so on. Each of these requires different tactics, making every engagement a unique experience.  The gamer begins his journey by forming an army, picking its general from the available members of the faction, and recruiting units for his army. Both generals and the army units can gain skills and traits through battle. Additionally, unlike previous installments, Rome II allows the player to assign traits to the legions as they gain combat experience. Players can also customize legions by choosing their weapons.
Another important aspect of Total War: Rome II is the navy. Fleet plays important role in the battles, aiding the land units in sieges of seaside cities, or taking poorly defended ones by itself. The navy units are now mostly troop carriers, which ram into opposing ships and allow boarding them. Moreover, land units can be put in command of a merchant's vessels as a means of sea transport. Naval units are bigger than the land ones, and players can recruit several of them at one time. Naval regions, present in Medieval: Total War, make their spectacular return in Rome II. Crossing into one belonging to an enemy fleet will trigger a naval battle. Just like the army, the fleet under player's command can gain new skills and traits from winning battles. 
The developers attempted to ensure the unique feeling of different cultures and fighting forces. In Total War: Rome II there are a number of nations and city-states. Said nations are represented by their own faction. Each of the playable ethnic groups requires a different approach from the player. Different factions use different technologies, which will influence the play-style. In total, 500 types of land units and 30 variants of cities make for a very diverse gameplay experience.
In Total War: Rome II battle is not the only way to gain power and influence in the world. The game comes with a revamped political system. Players, after selecting the faction, will choose one of three political entities. Players may also choose, through implemented decisions system, to claim all the power to themselves and through civil war turn Republic into an Empire. Another system that has been improved is diplomacy. Upgraded AI prevents smaller nations from declaring wars to the massive empires. Players actions will now influence the attitudes of foreign powers – making them either loyal allies or conspiring traitors.
The campaign of Total War: Rome II spans 300 years and is set across vast areas of Europe, Middle East and Northern Africa. The game map contains 173 regions divided into 57 provinces. The player chooses one of the available factions and leads it through the campaign mode to achieve ultimate victory.
Factions in the game
On the initial release of Total War: Rome II there are eight main playable factions. Aside from Rome, Carthage and Egypt, these include Macedon, the Suebi, Parthia, the Arveni and the Iceni.
Critical and players reception of TWR 2
Total War: Rome II was met with rather positive reception. Players and reviewers were praising the scale of battles, attention to details and the visual side of the game. However, the initial response to Total War: Rome II was mixed, due to poor optimization.
Players were unable to boot the game after installation, bugs, crashes and problems with the AI were also reported. These issues have since been fixed with patches which in time resulted in better and better opinions and allowed to gain a large number of sales of the game.
Game prices on G2A.COM
Buying Total War: Rome II Spartan Edition from G2A.COM marketplace guarantees the purchase of the product at a competitive price point. Our marketplace provides game through CD-Key for Steam, which means that you will be able to download the game as soon as you pay for it. Each of the sellers on our marketplace is verified and backed by opinions of other customers who purchased from them before. On the top of the website, you may find a search bar which can be used to check if the game you're after comes with any add-ons or downloadable content.
Key features
Breathtaking visuals, which transport the player into the heart of the ancient world
Complex gameplay, involving real time strategy naval and land battle system, as well as decisions mechanic, which influence the progress of the game
Variety of period-accurate factions, with their specific units, skills and traits
Total War: ROME II - Spartan Edition includes: 


Total War Rome 2 Emperor Edition
Total War Rome 2 - Baktria Faction DLC
Total War Rome 2 - Daugthers of Mars DLC
Total War Rome 2 - Greek States Culture Pack DLC
Total War Rome 2 - Seleucid Empire Faction Pack DLC
Total War Rome 2 - Wrath of Sparta DLC


Total War: ROME II - Spartan Edition (PC) for Steam platform is a digital download product – no box included. The price applies to a digital version of the product.

Release date: 2013-09-02
Wymagania systemowe
Wymagania systemowe
Poniżej znajdują się minimalne i zalecane wymagania sprzętowe dla Total War: ROME II - Spartan Edition Steam Key GLOBAL. Wymagania minimalne Total War: ROME II - Spartan Edition Steam Key GLOBAL mogą ulec zmianie z przyczyn programistycznych.
Minimalne wymagania
Processor

2 GHz Intel Dual Core / 2.6 GHz Intel Single Core

Graphics

512 MB VRAM

Memory

2 GB RAM

Disk space

35 GB HD

System

Windows XP / Vista / Windows 7 / Windows 8
Języki
Języki
Czeski, Niemiecki, Hiszpański, Francuski, Włoski, Polski, Rosyjski, Angielski
Zarób 1.24 PLN za każdym razem gdy ktoś kupi ten produkt używając Twojego reflinka.