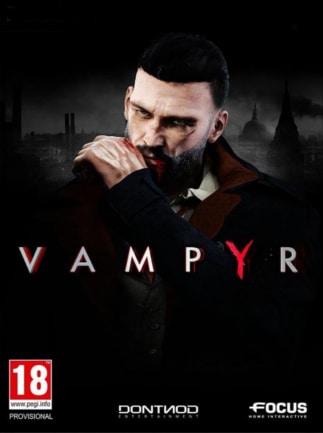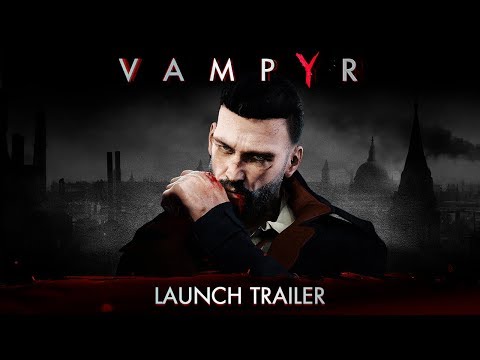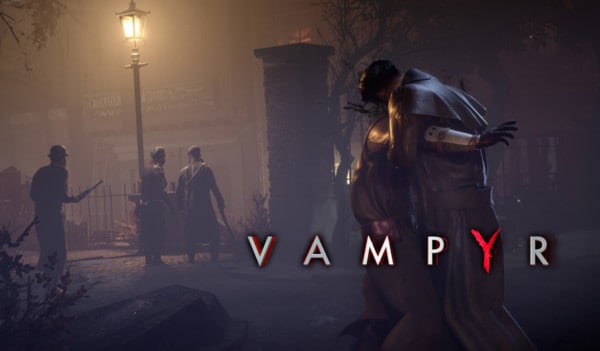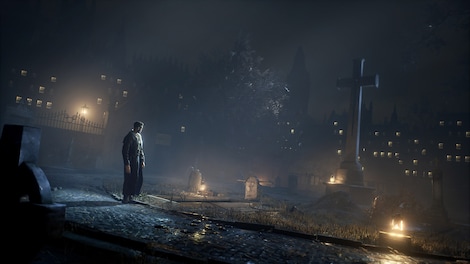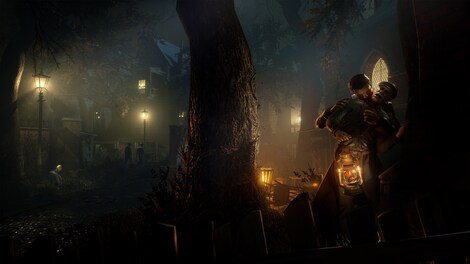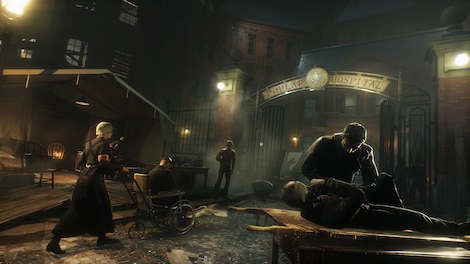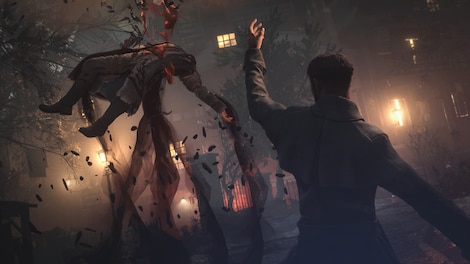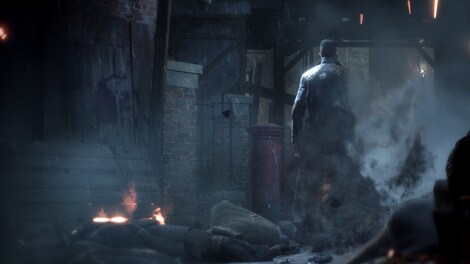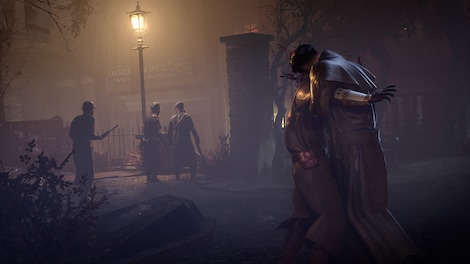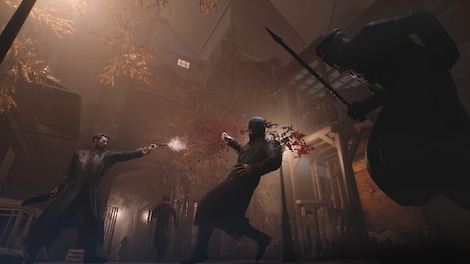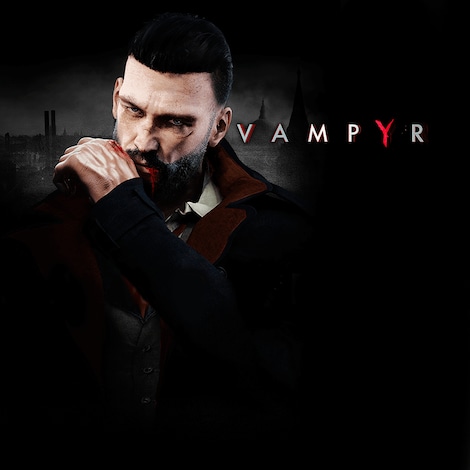 1/11
Wersja GLOBAL
Vampyr Steam Key GLOBAL
Vampyr is an action RPG developed by Dontnod Entertainment. The game is inspired by typical gothic horrors, with heavy and dark atmosphere intensified by the gloomy image of London at the beginning of the 20th cent ...
Kup w pakiecie, zapłać mniej: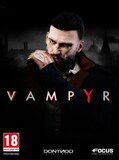 Vampyr Steam Key GLOBAL
GLOBAL
Oferta od: %(sellerName)Digitalsoftwares
Oferta od: %(sellerName)Golden_games
Liczba ofert: 29
Oferty z błyskawiczną dostawą

Happytime

Excellent seller

Retaildepot

Excellent seller
Opis produktu
Vampyr is an action RPG developed by Dontnod Entertainment. The game is inspired by typical gothic horrors, with heavy and dark atmosphere intensified by the gloomy image of London at the beginning of the 20th century. The player must help newly-turned vampire, Dr. Jonathan Reid, learn how to live among people he swore to cure. 
Storyline
The action of Vampyr takes the player back in time to London from 1918, bothered by the epidemic of Spanish flu. The main protagonist of the game is Dr. Jonathan Reid, a respected military surgeon who just has returned home from the war. Shortly after his return, he becomes a victim of a mysterious attack and wakes up in mass grave among hundreds of dead bodies, feeling the irresistible thirst of blood. Since that moment he has to fight not only with the epidemic but also his new feral nature which will result in the necessity of making difficult decisions and sacrifices. 
Gameplay
The mechanics of Vampyr does not deviate from a typical action RPG. During the gameplay, players will explore dark streets of London, where danger lurks behind every corner. While strolling through murky alleys, the player may encounter impetuous vampire hunters and vicious race of lower vampires called Skalds. In Vampyr, fights are dynamic and put the player's reflex and agility to the test.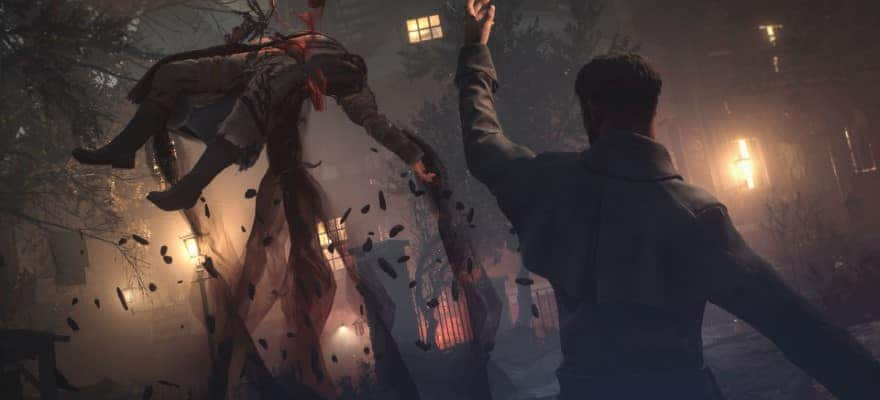 During the encounters, players may use not only a set of numerous supernatural vampire abilities picked in accordance to personal play style but also many different melee weapons and firearms. Fights are challenging and realized in 'souls-like' style where both, offensive and defensive actions consume stamina bar. The game offers a complex system of character development, intertwined with moral choices and difficulty level. Every decision made by the player may influence the life of people living in London. Developers introduced over 60 unique and independent citizens, each and every one of them has his own personality, problems, and biography. The player may decide to feed on any person they come across during the playthrough.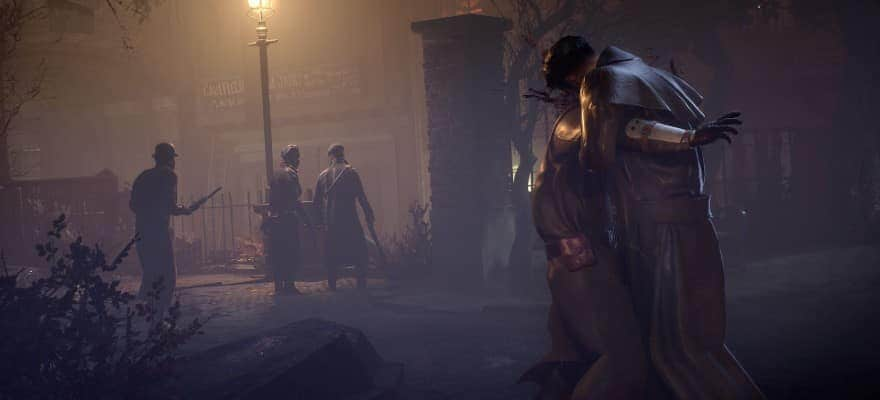 Drinking blood from a random person gives a big experience boost for our character, however, it will affect others and may worsen or improve the overall condition of the certain district. In Vampyr, London is divided into four different districts. Due to the raging epidemic, the condition of every district is getting worse over time. The player, besides being a vampire, is also a doctor so curing people is one of his responsibilities. Thanks to the simplified crafting system we can create not only medicines for the citizens but also upgrades for our weapons. The story presented in the game may end in a few different ways, depending on the actions and decisions undertaken by the player.
Reception
According to reviews, Vampyr for PC has reached a decent score and has attracted many players. A strong historical setting, excellent cut-scenes, and dreadful atmosphere have been appreciated not only by casual players but also by gaming experts. Dontnod Entertainment implemented various innovative mechanics, making Vampyr highly distinctive in comparison to other productions.
Key features
The dark and chilling atmosphere, straight out of gothic horrors.
Well-written main character who has to learn how to come to terms with his new nature.
The dynamic and challenging combat system, with various weapons and supernatural abilities.
Over 60 unique and independent citizens of London, with diverse characteristics and biographies.
A captivating and mature story, with numerous side quests and investigations scattered around the city.
Data premiery: 2018-06-05
Wymagania systemowe
Wymagania systemowe
Poniżej znajdują się minimalne i zalecane wymagania sprzętowe dla Vampyr Steam Key GLOBAL. Wymagania minimalne Vampyr Steam Key GLOBAL mogą ulec zmianie z przyczyn programistycznych.
Minimalne wymagania
Procesor

Intel Core i3-2130 (3.4 GHz)/AMD FX-4100 (3.6 GHz)

Karta graficzna

2 GB, GeForce GTX 660/Radeon R7 370

Pamięć RAM

8 GB RAM

Miejsce na dysku

20 GB available space

System operacyjny

Windows 7/8/10 (64 bits)
Zalecane wymagania
Procesor

Intel Core i7-3930K (3.2 GHz)/AMD Ryzen 5 1600 (3.2 GHz)

Karta graficzna

4 GB, GeForce GTX 970/Radeon R9 390

Pamięć RAM

16 GB RAM

Miejsce na dysku

20 GB available space

System operacyjny

Windows 7/8/10 (64 bits)
Języki
Języki
Angielski, Francuski, Niemiecki, Hiszpański, Portugalski-Brazylijski, Rosyjski, Polski, Włoski, Chiński
Zarób 2.14 PLN za każdym razem, gdy ktoś kupi ten produkt używając Twojego reflinka.

Ulepsz swoje konto do biznesowego, by móc kupować i sprzedawać ten produkt hurtowo

Dołącz teraz