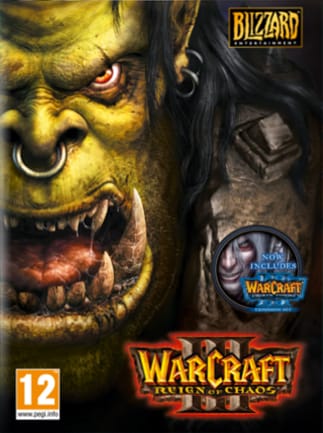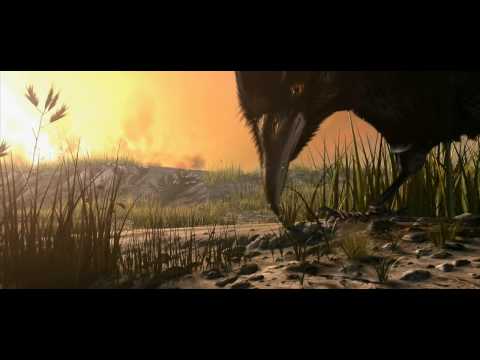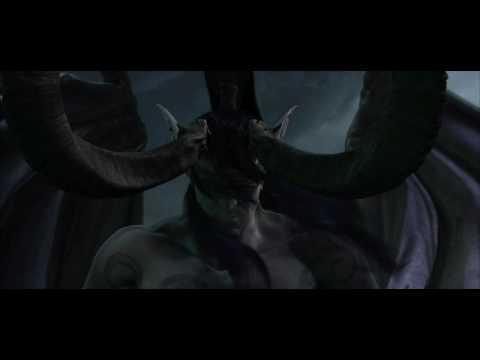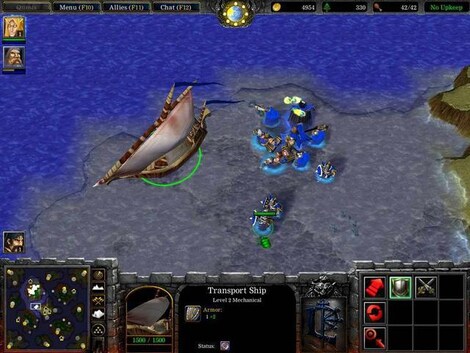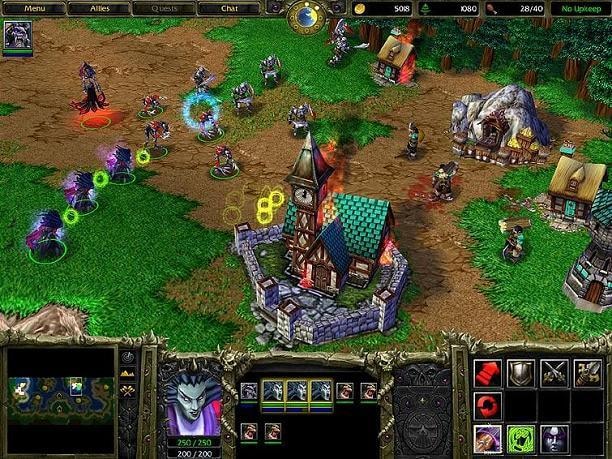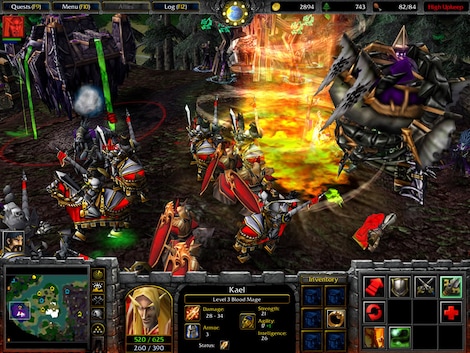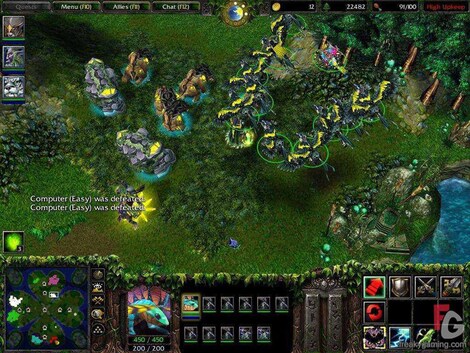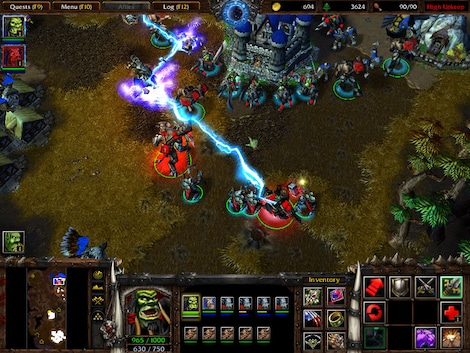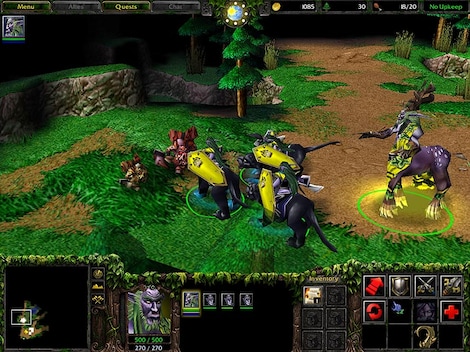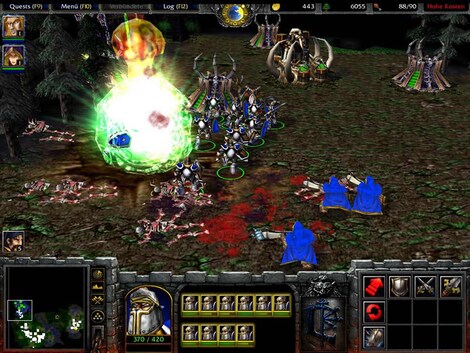 1/10
GLOBAL version
Warcraft 3: Gold Edition Battle.net Key GLOBAL
Warcraft 3 Gold EditionWarcraft 3: Gold Edition is a perfect choice for fans of RTS games. This little bundle contains both Warcraft 3: Reign of Chaos as well as Warcraft 3: The Frozen Throne. The great RTS created by th ...
Opis produktu
Opis produktu
Warcraft 3 Gold Edition
Warcraft 3: Gold Edition is a perfect choice for fans of RTS games. This little bundle contains both Warcraft 3: Reign of Chaos as well as Warcraft 3: The Frozen Throne. The great RTS created by the Blizzard company. Unmatched to this day. Enjoy an interesting strategy game, mixed together with epic battles and deep lore.
Gameplay and story OF W3
Story is a very important part of the Warcraft universe. Warcraft 3 picks up the story many years after the Second War. The spirit of Orcs was almost completely destroyed and humanity is enjoying the era of peace. However, a new threat emerged on the eastern outskirts of Lordaeron.  Plague wiped out many villages and people who were killed by it, turned into zombies. The young prince Arthas who was currently fighting with orcs, decided to investigate the matter. The campaign of the Reign of Chaos is taking you on a fantastic journey where you are going to play as Humans in the campaign known as
The Scourge of the Lordaeron, Undeads (also known as the Scourge) in the Legacy of the Damned, Orcs in The Invasion on Kalimdor and as Night Elves in the Eternity's End. Warcraft 3 (PC) in general is a huge step forward in comparison to the previous installment. Not only you have four playable races each with different units and traits but also heroes were created. Powerful characters, able to dispatch entire armies by themselves. Warcraft 3: The Frozen Throne adds new campaigns and makes the game bigger, better and much more playable.
Characters in Warcraft universe
Warcraft 3 (PC) is filled with interesting characters. Starting with the troubled young prince Arthas who is slowly taken over by the lust for revenge. Then there is Thrall, the Warchief of the orcish horde who wants to protect his people from the demon course.
Then there is Furion, a very old and wise druid of the night elves who strives for peace of all races. Not to mention Grom Hellscream a very brutal orc who tries his best to overcome the strong grasp of his dark past. You are going to love these characters.
Bundle includes
Warcraft 3: Reign of Chaos (story) - as it was mentioned before the story starts with prince Arthas, investigating the beginning of the plague in the Lordaeron. The story quickly picks up the pace and the plague wipes out a huge amount of humanity. Then you play as the Scourge trying to bring the Burning Legion to the continent. Then as Orcs you search for a new home on the continent of Kalimdor and then you play as Night Elves who are trying to protect themselves from the Legion. All of these events leads to the Third Great War.
Warcraft 3: Frozen Throne (story) - Frozen Throne picks up immediately after Reign of Chaos. You start as Maiev, leader of Night Elves faction known as Sentinels. Their main aim is to catch Illidan Stormrage. The story also focuses on people trying to overtake Lordaeron, war between Illidan and the Lich King as well as Orcs creating their new home in Kalimdor and working on their alliance with humans.
Gamers opinions
It should not be a surprise but Warcraft 3 is the best among the three games from the series. It is very popular among players even today. The overall score of the Warcraft 3 is 9 out of 10 in major of the critics websites.
Buy Warcraft 3 Gold cheaper on G2A.COM
If you want to buy the cd-key for the Warcraft 3: Gold Edition in order to play on the battle.net then you should  check sellers` offers above.
Key features


Four Unique Races armed with distinctive units, magical abilities, and weapons of war.


Two nations of warriors new to the Warcraft Universe; the plague-ridden Undead and the mysterious Night Elves.


Brilliant three-dimensional graphics powered by Blizzard's own 3D engine, which offers support for multiple resolutions and customizable detail settings.


Build Legendary Heroes, whose ability to advance in levels and learn new spells and abilities makes them the core of each race's force. Heroes can use Special Items and Equipment dropped by Neutral Units or purchased from Neutral Buildings to turn the tide of battle.


Neutral Buildings, accessible by each race's Heroes, offer a variety of wondrous magic items and fearsome mercenary units--all for a price. Neutral Units inhabit the world of Azeroth and impede the unwarry but yield precious treasure when defeated in combat.


Full Multiplayer support, including Internet play over Battle.net®. New Multiplayer Features including shared unit control and resource trading between players.


Warcraft 3: Gold Edition (PC) for Blizzard (former battle.net) platform is a digital download product – no box included. The price applies to a digital version of the product.
Warning! This product is region locked and CAN'T be activated and played in China.
Warcraft 3: Gold Edition includes:

Wymagania systemowe
Wymagania systemowe
Poniżej znajdują się minimalne i zalecane wymagania sprzętowe dla Warcraft 3: Gold Edition Battle.net Key GLOBAL. Wymagania minimalne Warcraft 3: Gold Edition Battle.net Key GLOBAL mogą ulec zmianie z przyczyn programistycznych.
Minimalne wymagania
Processor

400 MHz Pentium II

Graphics

8 MB TNT / i810 / Voodoo 3 / Rage 128

Memory

128 MB

Disk space

700 MB

System

Windows XP
Zalecane wymagania
Processor

600 MHz

Graphics

DirectX 8.1

Memory

256 MB

Disk space

32 MB

System

Windows XP
Języki
Języki
Niemiecki, Hiszpański, Francuski, Włoski, Polski, Rosyjski, Angielski
Age restrictions
Age restrictions



Ten produkt zawiera elementy

Zarób 1.79 PLN za każdym razem gdy ktoś kupi ten produkt używając Twojego reflinka.