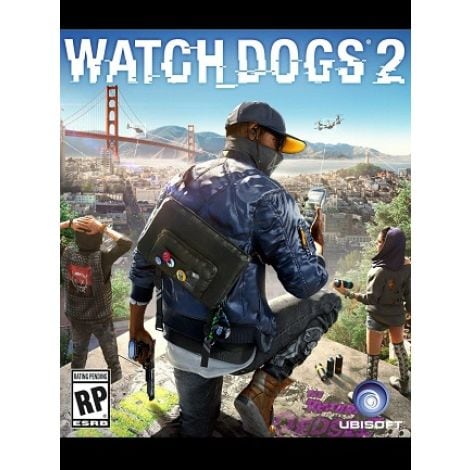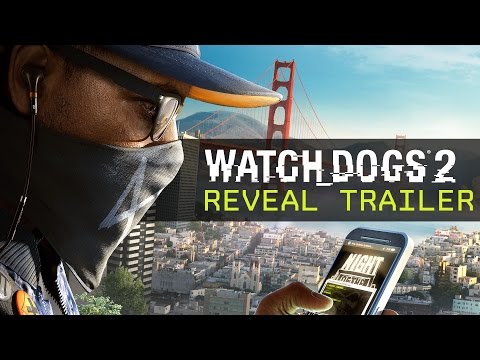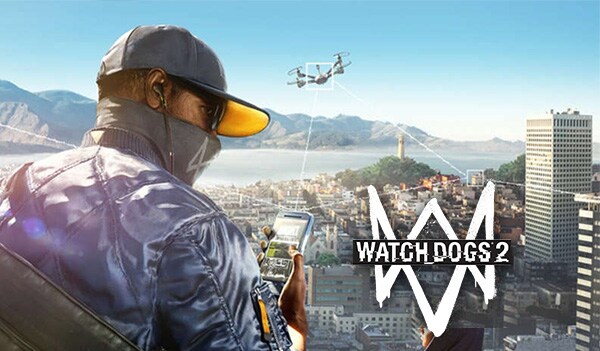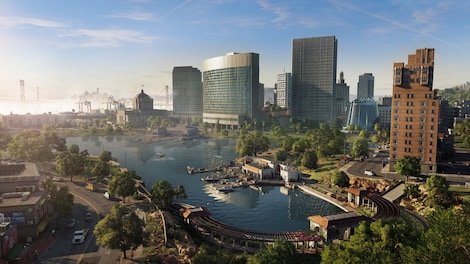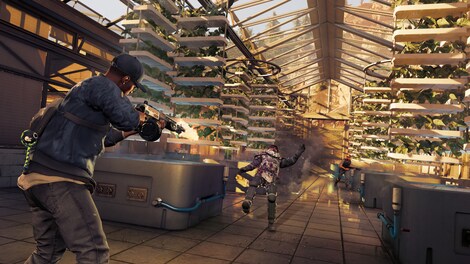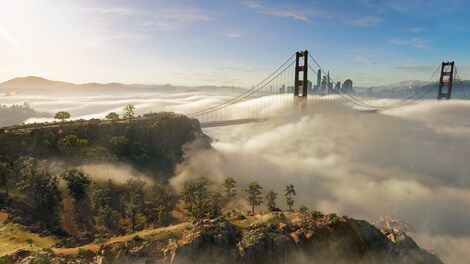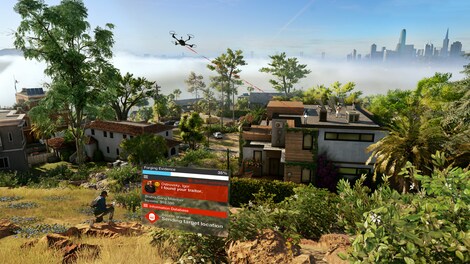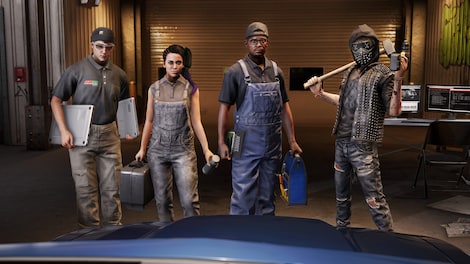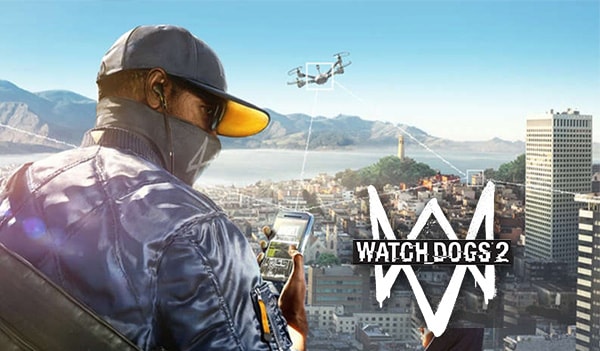 1/9
GLOBAL version
Watch Dogs 2 Uplay Key GLOBAL
Watch Dogs 2 jest drugą odsłoną przygód hackera-strażnika sprawiedliwości w otwartym świecie prosto ze stajni Ubisoft. Gracz wciela się w Marcusa Holloway, młodego człowieka z San Francisco, który nawiązał sojusz z De ...
Musisz się zalogować, by dodawać produkty do listy życzeń.
Opis produktu
Watch Dogs 2 jest drugą odsłoną przygód hackera-strażnika sprawiedliwości w otwartym świecie prosto ze stajni Ubisoft. Gracz wciela się w Marcusa Holloway, młodego człowieka z San Francisco, który nawiązał sojusz z DedSec aby obalić ctOS 2.0 - następcę inwazyjnego systemu operacyjnego znanego z pierwszej części Watch Dog. Będąc strzelanką z trzeciej osoby, Watch Dogs 2 oferuje szeroki wachlarz opcji, zarówno śmiercionośnych jak i pokojowych, dostępnych graczom aby stawiać czoło kolejnym wyzwaniom.
Nowe miasto
Akcja Watch Dogs 2 rozgrywa się w San Francisco, mieście słonecznym i pełnym życia. Najbardziej rozpoznawalne lokacje zostały zrekonstruowane w sposób wiarygodny, a każdy kto zna miasto, nie będzie miał problemów z rozpoznaniem poszczególnych miejsc. Odtworzona okolica oraz wiernie oddana atmosfera miasta dodatkowo potęgują poczucie autentyczności lokacji.
Poza samym miastem, akcja gry rozgrywa się na terenach wiejskich hrabstwa Marin, kampusie uniwersytetu Stanford w Dolinie Krzemowej, technologicznym raju Nudle, Oakland, a nawet w Alkatraz. Lokacje aż tętnią życiem - spotkasz turystów, obejrzysz uliczne występy czy ulicznych sprzedawców. Każdy NPC posiada własne, proceduralnie generowane informacje, które wprawdzie nie mają wpływu na samą rozgrywkę, ale dodają smaczku wątkowi fabularnemu.
Rozgrywka - hackowanie jest jeszcze ciekawsze
Watch Dogs 2 usprawnia system hackowania znany z poprzedniej części. Dzięki systemowi ctOS 2.0 zainstalowanemu na terenie San Francisco, Marcus ma dużo więcej zabawek niż Aiden. Nawet najprostsze skanowanie przechodniów daje więcej możliwości - oznacz ich jako kriminalistów lub członków gangu dla policji lub rywalizującego gangu, kradnij pieniądze albo doładuj baterię swojego telefonu. Opcje są łatwiej dostępne i mimo bardziej złożonych funkcji sterowanie jest bardzo intuicyjne. Hackowanie samochodu, aby zyskać ograniczoną kontrolę nad pojazdem, czy zmiana puszek rozgałęźnych w miny zbliżeniowe to tylko niektóre z bardziej skutecznych tricków na podorędziu Marcusa.
Nowy bohater
Aiden Pearce został zastąpiony Marcusem Holloway, młodym mężczyzną niesłusznie oznaczonym jako kriminalista przez ctOS 2.0. Protagonista zdecydował się dołączyć do DedSec w ich zmaganiach przeciwko systemowi, jego inwazyjności i zagrożeniu jakie stanowi dla przeciętnego obywatela. Jego energia i pozytywne nastawienie sprawiają, że Marcus jest dużo ciekawszym i przyjemniejszym protagonistą, który doskonale wpasowuje się w słoneczne miasto jakim jest San Francisco. Do dyspozycji graczy oddane zostały trzy różne style gry w zależności od wyboru ekwipunku: Agresywny, Skryty i Gadżeciarz (oparty na hackowaniu).
Kreatywny chaos
Różnorodność oraz liczba dostępnych narzędzi sprawia, że rozgrywka Watch Dogs 2 otwiera możliwości kreatywnego wywoływania chaosu - wypadki samochodowe, policyjne interwencje, aktywność gangu czy pełna kontrola nad systemem elektrycznym to tylko początek. Marcus - Gadżeciarz ma do dyspozycji narzędzia i opcje pozwalające przygotowywać szeroko zakrojone akcje odwracania uwagi, dzięki czemu bohater łatwo wyjdzie z opałów kontrolując wszechobecny chaos niczym lalkarz.
Key features
Watch Dogs 2 jest pogodniejszą, bardziej optymistyczną i energiczną kontynuacją komercyjnego sukcesu jedynki. Nowe miasto, nowy protagonista i nowe możliwości hackerskie są dużym krokiem naprzód dla serii.
Watch Dogs 2 cechuje




Zmiana scenerii - Watch Dogs 2 przenosi nas do skąpanego w słońcu San Francisco, pełnego ludzi i aktywności dobrze odzwierciedlonych w grze


Nowy protagonista - Marcus Holloway jest optymistycznym i energetycznym bohaterem, którego pozytywne podejście do życia i luźne żarty czynią grę dużo przyjemniejszą


Nowe możliwości hackerskie - oznacz kogoś jako kriminalistę dla zmyłki, przejmij kontrolę nad pojazdem i wywołaj zamieszanie lub zamień puszkę rozgałęźną w minę zbliżeniową i siej zniszczenie


Nawiązuj kontakt z NPCami - Marcus posiada dostęp do emotek, co pozwala mu uzyskać pozytywne lub negatywne reakcje ludzi, którzy go otaczają
Drony - Marcus posiada dwa, wydrukowane technologią 3D drony: quadrocopter do sprawdzania terenu i zdalnego dostępu, oraz samochód na zdalne sterowanie do podróży przez szyby wentylacyjne i dostęp do terminali niedostępnych na odległość


UWAGA: Ten produkt (Watch Dogs 2 (PC)) jest dostępny w wersji cyfrowej. Cena dotyczy wersji cyfrowej.
UWAGA! Watch Dogs 2 posiada blokadę regionalną i NIE MOŻE zostać aktywowany w następujących krajach: Stany Zjednoczone, Kanada, Bangladesz, Argentyna, Japonia,  Bhutan, Brunei Darusslalam, Kambodża, Chiny, Hong Kong, Lao Republika Ludowo-Demokratyczna, Makau, Malezja, Mongolia, Birma, Nepal, Filipiny, Singapur, Tajwan, Tajlandia, Wietnam, Indie.
,

Release date: 2016-11-28
Wymagania systemowe
Wymagania systemowe
Poniżej znajdują się minimalne i zalecane wymagania sprzętowe dla Watch Dogs 2 Uplay Key GLOBAL. Wymagania minimalne Watch Dogs 2 Uplay Key GLOBAL mogą ulec zmianie z przyczyn programistycznych.
Minimalne wymagania
Processor

Intel Core i5 2400s 2.5 GHz

Graphics

NVIDIA GeForce GTX 660 with 2 GB VRAM or AMD Radeon HD 7870

Memory

6 GB RAM

Disk space

50 GB

System

Windows 7 SP1, Windows 8.1, Windows 10
Zalecane wymagania
Processor

Intel Core i5 3470 3.2 GHz, AMD FX 8120

Graphics

NVIDIA GeForce GTX 780 | AMD Radeon R9 290, with 3GB VRAM

Memory

8 GB RAM

Disk space

50 GB

System

Windows 7 SP1, Windows 8.1, Windows 10
Języki
Języki
Chiński, Czeski, Niemiecki, Hiszpański, Francuski, Włoski, Japoński, Koreański, Polski, Portugalski, Rosyjski, Angielski
Zarób za każdym razem gdy ktoś kupi ten produkt używając Twojego reflinka.