Pool Nation VR Steam Key GLOBAL
Dostępne od sprzedawców
%d osób szuka tego produktu.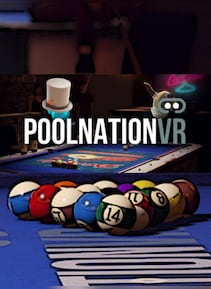 Dostępne języki:

Region:

GLOBAL

Platforma:
Aktualne oferty sprzedających:
Jak działa Goldmine?
Dziel się informacją wszędzie gdzie to tylko możliwe. Podziel się informacją o Goldmine z przyjaciółmi – razem zwiększajcie swoje zarobki!

2

Popatrz, jak rosną Twoje zyski

Usiądź wygodnie i podziwiaj owoce swojej pracy! Użyj narzędzi i wskazówek jakie dla Ciebie przygotowaliśmy, żeby zmaksymalizować efekty.

3

Odbierz swoje pieniądze

Za każdą dobrze wykonaną pracę należy się wypłata. Z nami chyba się nie przemęczyłeś? Wybierz preferowany rodzaj wypłaty i odbierz zgromadzony zysk!
Opis produktu

Pool Nation VR demonstrates more than just how pool physics will be experienced in the VR space. Players are able to interact with all sorts of objects, create trickshots with any plates, bottles and other items in the pool hall, play virtual darts, and take part in the time-honored pastime of throwing empty beer bottles against the wall. With the most advanced proprietary physics engine honed for billiards realism, Pool Nation VR aims to deliver the most interactive VR pool experience in the most chilled VR hangout.

Kluczowe cechy



Play Real Pool - Delight your senses with an immersive and accurate representation of the sport using motion control and real pool physics (be careful not to lean on the table, it's not really there). Choose from several variations of pool with popular rule sets, or just hang out and hit some balls in free play.


No Consequences - Enjoy the pleasure of throwing a bottle at your opponent or breaking one against the wall. Aggressively throw things around the bar without the worry of being arrested or thrown out! We won't make you clean-up in VR.


Customize Your Game - Dress up your multiplayer avatar, customize your pool cue and controllers, decorate your table top and even the environment around you with tons of unlock-able goodies.


Online and Offline Opponents - Play against the AI or with your friends globally Online, including voice chat so you can really talk some smack!


Kill Some Time - Play VR darts while waiting for your turn on the table, change the music or just explore the bar.


Go Crazy - Grab, stack, and smash objects in the world. Create a tower of bottles, stack them high and launch a pool ball at it.


Enjoy a Polished VR Experience - Years of VR / AR know how help provide a fun and comfortable VR space to hang out with your mates from the comfort of your own home.



Inne

Steam

Klucz należy aktywować na platformie Steam, co pozwoli na grę na oficjalnych serwerach Steam i pobieranie najnowszych aktualizacji.

Klucz

Produkt jest dostępny w formie klucza. Wysyłka jest darmowa.
Frequently bought with this item