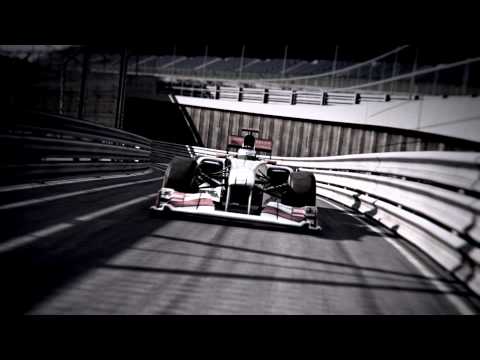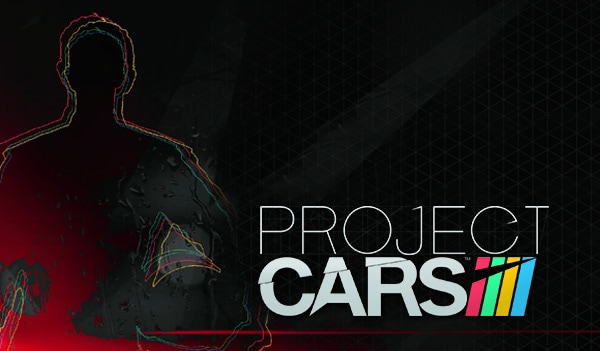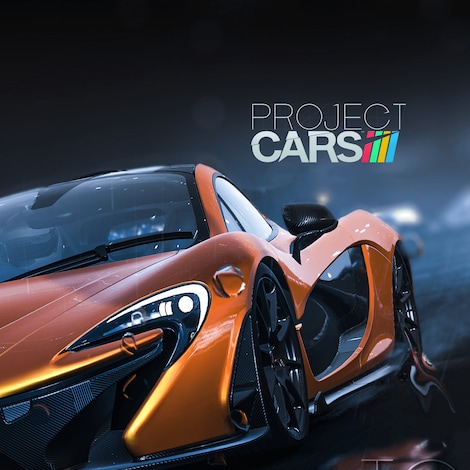 1/14
GLOBAL version
Project CARS Steam Key GLOBAL
Project CARS (PC) by the Slightly Mad Studio is a complex and demanding racing simulation. Plenty of cars to choose, enough tracks to satisfy anyone, and flexible difficulty level to make your game suitable for both casu ...
Product description
Product description
Project CARS (PC) by the Slightly Mad Studio is a complex and demanding racing simulation. Plenty of cars to choose, enough tracks to satisfy anyone, and flexible difficulty level to make your game suitable for both casual and hardcore gamers. Co-funded on Kickstarter, Project CARS is one of the most interesting and complex racing game of recent years.
Truly about racing
No hip pop soundtrack. Not overblown pointless plot in the career mode. No rewinding your mistakes like nothing happened. Project CARS doesn't care about any of that. Project CARS cares about racing and that's what you get when you buy it. Tracks, cars, tuning, and in-depth handling mechanics are what you getting in this game, no distractions: pure racing.
Flexible difficulty
Project CARS is a game for everyone, no matter your skill. Whether you are a newcomer to the genre or you've mastered every track in every racing game, Project CARS will let you customize your experience to the degree you want. Decided how much assist you want, how intense opponent AI should be, and more. Project CARS is exactly as hard as you like it. You can even adjust the difficulty before every. Single. Race. How's that for flexibility and providing excellent experience?Don't rest on your laurels, however: the game remains quite a bit harder than your typical go-to arcade racer.
Customizable UI
If flexible difficulty level is not enough, Project CARS even allows you to move and remove elements of your HUD. Don't like that gauge? Delete it. You want your speedometer on the other side of the screen? Move it. You can even remove the steering wheel from your sight if you don't want it to distract you from your dedicated controller.
Open-ended career
When you finally stop gushing over all the options, the career mode has even more treats. You can pick racing, touring and GT right off the bat, and that even begins to cover the tiers. Project CARS doesn't force you to do anything. You want to stay at the tier you're on right now, nobody's going to move you up unless you want. You can ever pick from which tier you begin your legend. Start where you want, stay where you prefer.
A game of discipline, not screeching tires
Did you think you could take a corner on full speed with just a handbrake? Enjoy your time on the tree. Project CARS will have none of that nonsense. A realistic physics model, appropriate handling, and overall gameplay make sure that you either learn to drive and respect your car and road or end up on a tree a county away.
The weather is not your friend
Did you like that sunny sky? Well, too bad. Now there's a lightning storm and you car's tires are not prepared for that. Or maybe there's some snow out of nowhere. Or fog that makes seeing anything more than your steering wheel is impossible. You can pick the weather types before some of your races, as well as how fast they'll shift.
Key features
Project CARS is a racing game of skill and discipline, but its learning curve is as steep as you like it. Faithfully recreated troublesome weather conditions, excellent driving physics, and many more make Project CARS a must-have in the library of every fan of racing games.
Project CARS features
Customizable difficulty - select how many and what kind of assists you want, to make your initial experience as good as possible
Plenty of cars - Project CARS garage holds over 70 different licensed cars
Numerous tracks - 110 courses await you, and 23 of them are real recreated tracks from around the world
Complex physics - your car behaves like a real car would. Pay attention to the road and make sure your tires don't go too hot
Under the weather - changing weather is sure to mess up your perfect lap. Adjust and stay in control, despite having all the wrong tires
Project CARS (PC) for Steam platform is a digital product – no box included. The price applies to a digital version of the product.

Release date: 2015-03-15
System requirements
System requirements
Below are the minimum and recommended system specifications for Project CARS Steam Key GLOBAL. Due to potential programming changes, the minimum system requirements for Project CARS Steam Key GLOBAL may change over time.
Minimal requirements
Processor

2.66 GHz Intel Core 2 Quad Q8400 / 3.0 GHz AMD Phenom II X4 940

Graphics

GeForce GTX 260 / ATI Radeon HD 5770

Memory

4 GB RAM

Disk space

25 GB HD

System

Windows Vista
Recommended requirements
Processor

3.5 GHz Intel Core i7 3700 / 4.0 GHz AMD FX-8350

Graphics

GeForce GT600 / AMD Radeon HD7000

Memory

8 GB RAM

Disk space

25 GB HD

System

Windows 7 64Bit
Languages
Languages
Portugese-Brasil, German, Spanish, French, Italian, Polish, Portugese, Russian, English