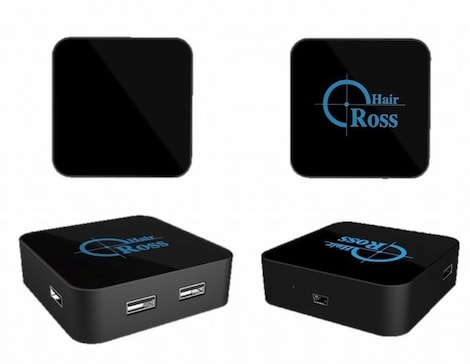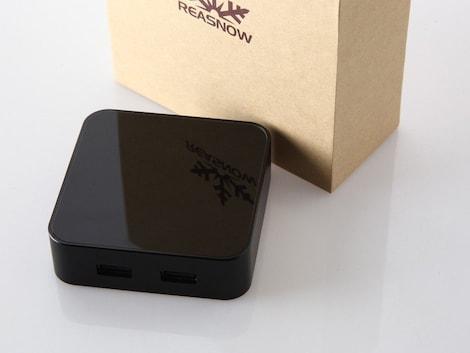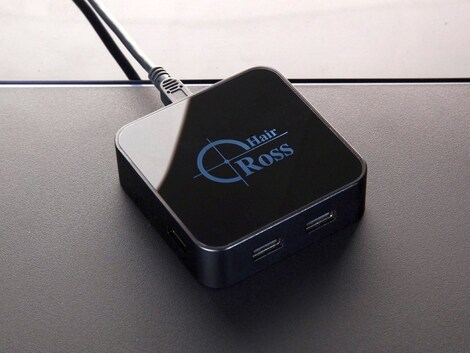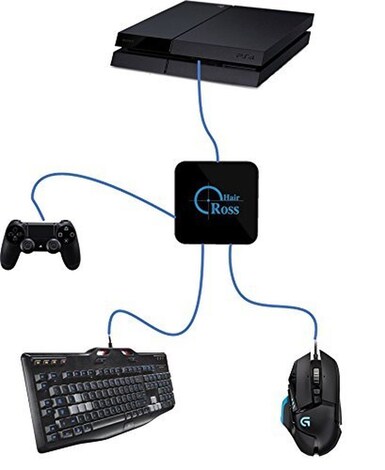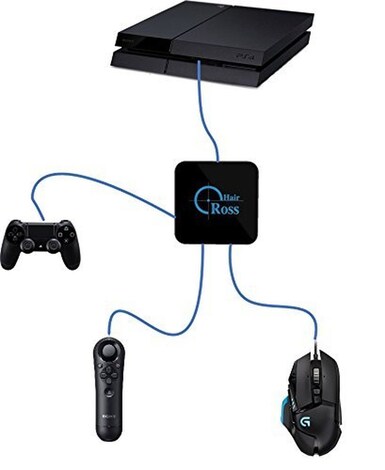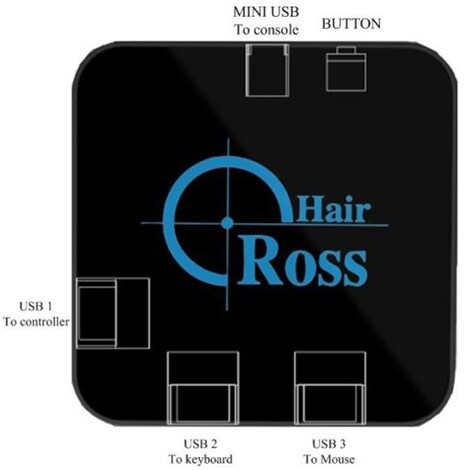 1/6
Reasnow CrossHair Keyboard Mouse Converter Controller Adapter for PS4/PS3/Xbox One/360 Nintendo Switch G27 G25
Selected offer from:
Keyboard or mouse supported: http://www.reasnow.com/forum/index.php?topic=27.0 How many games can Cross Hair support? http://www.reasnow.com/forum/index.php?topic=3.0 Software Download: http://www.reasnow.com/suppor ...
Product description
Keyboard or mouse supported:
http://www.reasnow.com/forum/index.php?topic=27.0
How many games can Cross Hair support?
http://www.reasnow.com/forum/index.php?topic=3.0
Software Download:
http://www.reasnow.com/support/download.html
Descriptions:
For beginners, Cross Hair can give you a smooth and easy experience while playing games using your own keyboard and mouse, on the contrary? a controller for aiming in FPS(First-Personal Shooting) games is troublesome.
For advanced users, it can let you enjoy the game as you wish, whatever the hardware you like, the gaming-grade keyboard and mouse or joystick or preferred controller.
Cross Hair aimed to provide the best mouse and keyboard control solution for all game consoles (such as for PS4/for PS3 and for XBOX ONE/360 etc), and the freedom to choose keyboard, mouse, joystick, or other controller.
Advantages
- Support all platforms: for PS4/for PS3/for XBox ONE/for XBox 360/for Nintendo Switch (please update to the latest firmware)
- for PS4 Slim controller and for Xbox One S controller are supported with audio ability enabled [Required to update to latest firmware]
- Compatible with mice, keyboards, joysticks
- Compatible with for Logitech G27, G25, GT wheels on for PS4, for PS3, for Xbox One, for Xbox 360 with an excellent force feedback function
- Cross platform controller usage (all controllers on any consoles)
- Intelligent engine (best mouse prevision, 1:1 movement in game)
- for XBox headsets supported
- Firmware in field upgrade
- Active community online
- Aluminum enclosure
- Color and sound indication (clear and convenient)
Intelligent Engine of Cross Hair
Why we need a Intelligent Engine?
Trying to get a mouse working well on PS4, PS3, XBOX ONE, XBOX 360 is not an easy job.
We need to find out the deadzone types and values, which are some strategies used by game designers to make controller stick a bit easier to operate.
We need to countervail the special movement effect caused by different games and different game consoles.
We need to make mouse control different games with the same feeling, at least as far as we could.
All these require professional knowledge and varied anlysis tools, and a long time of hard work and concentrated effort. And all these will not make a game enjoyable!
So we designed this Intelligent Engine (IE) of Cross Hair based on the knowledge of Pattern Recognition to countervail all kinds of problems introduced by using a mouse on game consoles for different games. We analysed all the games and their differences on different consoles, collected tons of mouse input and output results on screen, put the mass data on the Artificial Neural Network (ANN), and train the ANN to get the most suitable method to conquer all the obstacles and bring a perfect shooting experience to our customers.
And the fruits we harvested:
● Simple for usage
● Steady while aiming
● Ease to draw a line or a circle
● Fast turning around
Specifications:
- Platforms: for PS4/for PS3/for XBox ONE/for XBox 360
- Configuration: 16 configurations, user defined
- Port: 3 USB posrts (for controller, keyboard and mouse) + 1 Mini USB device port (connecting to game console)
- Button: Firmware repair
- Beeper: internal beeper (sound indication)
- Temperature: -10 ~50 degree Celsius
- Humidity: below 90%
- Manual / Set Up video: please message us
Cross Hair Converter
Size: 7.6 x 7.6 x 2.2 cm
Weight: 0.12 kg
USB Cable
Cable Length: approx. 152 cm
Note!
Product picture is for reference only. Due to different display screen may bring huge color difference to the same picture, please understand there may occur color range difference of the physical product. We don't hold any responsibility to the color difference and will not accept about such related complaint.
More information
More information
Invoices
This seller provides invoices. To receive one, you can contact them once you place an order.