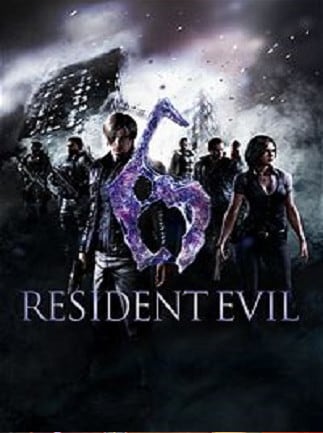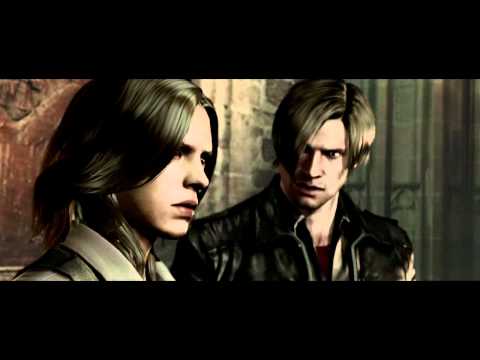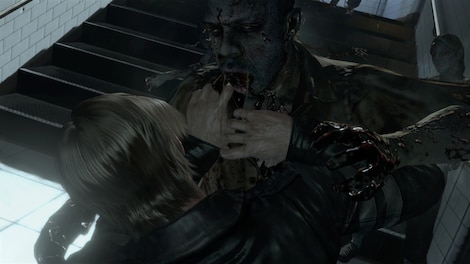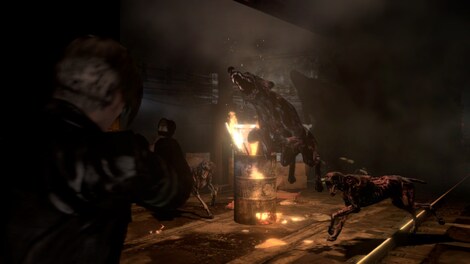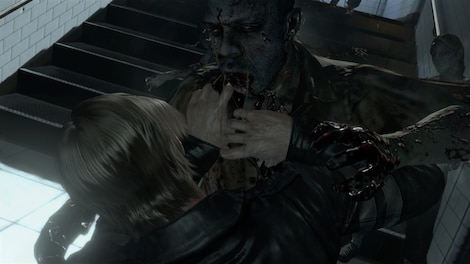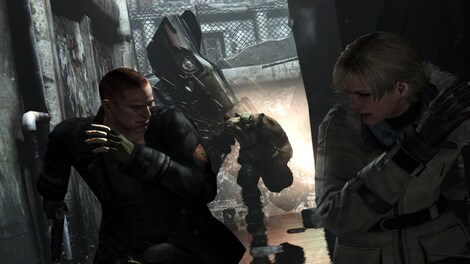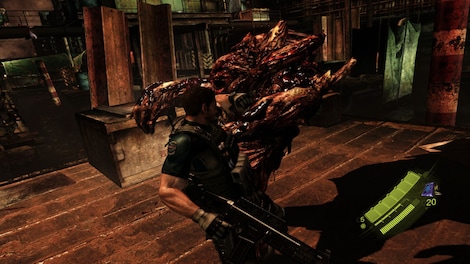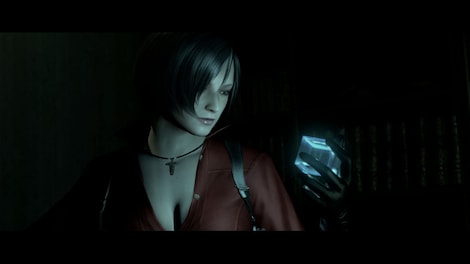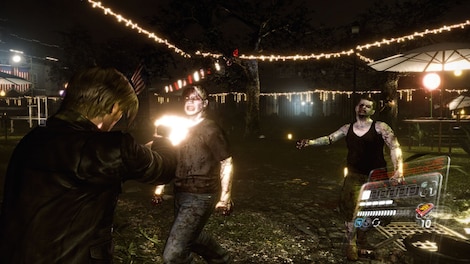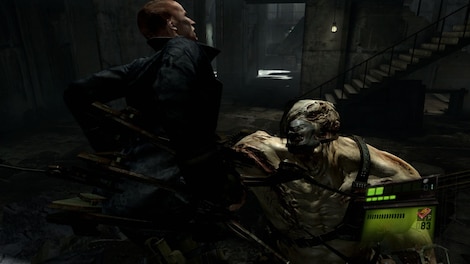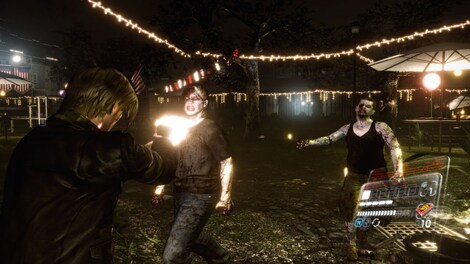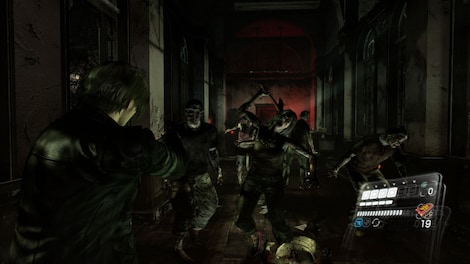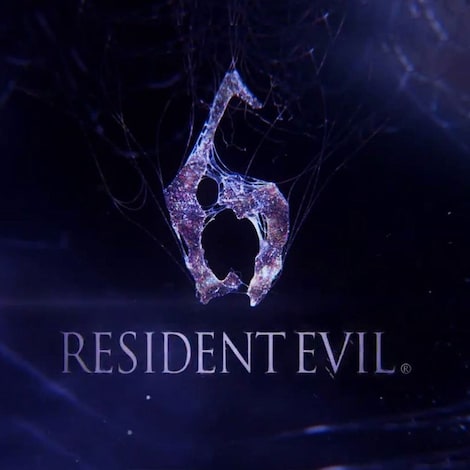 1/13
GLOBAL version
Resident Evil 6 Steam Key GLOBAL
Resident Evil 6 (PC) (also known as Biohazard in Japan) is the sixth part of a well-acclaimed series of survival horrors created by Capcom. The game (in comparison to other installments) consists of action packed and fast gameplay, filled with zombies, B.O.W.s, terrorists and gore. If you like such gameplay, then you will be happy with the RE6.
Selected offer from seller:
Bellakey
Excellent seller
100%
Positive feedback
24023
Money Back Guarantee
for digital products, offered by sellers
View Offers from 9 other seller
Buy it in a bundle, pay less: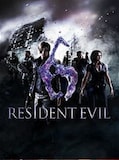 Resident Evil 6 Steam Key GLOBAL
GLOBAL
Offer from: Gamersuniverse
Offer from: Tradegameskey
Offers: 9
Codezilla

Excellent seller

100%

Positive feedback

2609

Gamersuniverse

Excellent seller

100%

Positive feedback

28457

Bellakey

Excellent seller

100%

Positive feedback

24023

Gamesdivision

Excellent seller
Product description
One of the most interesting parts of the Resident Evil 6 is the fact, that there is no main protagonist anymore. There are three campaigns for you to choose (four if you have the DLC). In each campaign you can pick one from two characters (though again, Ada Wong is not with a partner). First is Leon campaign where you can play as Leon Kennedy, an American federal agent who survived the Raccoon city outbreak. Now he is a specialist in fighting zombies and B.O.W.s who wants to eliminate all these monsters from the world. Then there is Helena Harper, a USSS agent who is send to Tall Oaks with Leon, in order to investigate the outbreak. The second campaign allows you to play as Chris Redfield.
A BSSA (an organization created to fight with bioterrorism) agent, who was among a few members of S.T.A.R.S. who survived the  infamous mansion incident. His personal vendetta against the Umbrella Corporation  and Albert Wesker, turned him into an enforcer capable of taking on any type of enemy. Now he is struggling with death of all of his teammates during the Edonia civil war. He was found drunk by his friend Piers Nivans, a BSSA soldier who asked Chris to join him with a mission in Lashiang. You can play as either Piers or Chris. 
Then there is Jack Muller campaign. He is a son of Albert Wesker (the biggest villain in the whole series). Jack's blood is the key to saving the world but he is unwilling to cooperate. He is accompanied by Sherry Birkin (whom you also can pick), Sherry is a daughter of William Birkin. A deceased worker of the Umbrella corporation who created the G-Virus and was responsible for destruction of Raccoon city. Both Jack and Sherry, understand each other perfectly because of their similar backgrounds. The gameplay for each campaign differs slightly. In case of Leon's campaign you are going to deal with a survival horror.  Chris' campaign is action oriented, while Jack's is a mix between two.
You can also play Resident Evil 6 in co-op with you controlling one character and your friend, the other. Luckily for you, the game does not have very high requirements, despite really good graphics.
Storyline of the game
The plot of the RE6 takes place between December 2012 and June 2013. It focuses on biohazard outbreaks in different locations in the world, such as Tall Oaks city in USA, Edonia during the civil war and Lanshiang in China. Each part of the story is covered by different set of characters. However, sometimes they are going to interchange. You are going to follow the story of the game through cutscenes and videos. You are soon going to learn, how bad is to fight with bioterrorism.
Receptions and scores
We decided to check various reviews score of the Resident Evil 6 PC multiple sites and the game gained average score around 7 out of 10 . There is no denial that the RE6 game is a very good choice. Especially for people who love zombies, survival horror, and a big amount of action.
Key features
Enjoy a new story about bioterrorism.
Play three different campaigns, each with their own version of a gameplay.
Choose from huge variety of characters like Leon, Chris, Ada, Sherry, Jake, Piers, and Helena.
Stand against zombies, B.O.W.s and terrorists.
See by yourself, that the bad legacy of the Umbrella Corporation is still living. The black market is filled with viruses, which can turn people into mindless creatures.
Release date: 2013-03-22
System requirements
System requirements
Below are the minimum and recommended system specifications for Resident Evil 6 Steam Key GLOBAL. Due to potential programming changes, the minimum system requirements for Resident Evil 6 Steam Key GLOBAL may change over time.
Minimal requirements
Processor

Intel Core 2 Duo 2.4 Ghz / AMD Athlon X2 2.8 Ghz

Graphics

NVIDIA GeForce 8800GTS

Memory

2 GB RAM

Disk space

16 GB HD

System

Vista / Windows 7 / Windows 8
Recommended requirements
Processor

Intel Core Quad 2.7 Ghz/ AMD Phenom II X4 3 Ghz

Graphics

NVIDIA GeForce GTX 560

Memory

4 GB RAM

Disk space

16 GB HD

System

Vista / Windows 7 / Windows 8
Languages
Languages
Portugese-Brasil, German, Spanish, French, Italian, Polish, Portugese, Russian, English
Age restrictions
Age restrictions


This product contains elements of