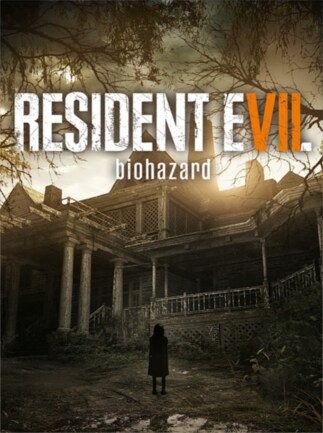 1/1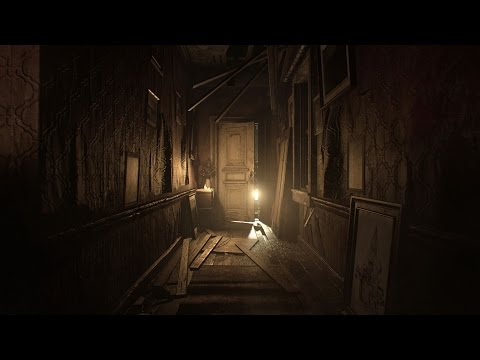 RESIDENT EVIL 7 biohazard / BIOHAZARD 7 resident evil (PC) - Steam Key - GLOBAL
The survival horror genre creepily crawls back into the franchise which coined the term. Resident Evil 7: Biohazard is Capcom's return to the roots while giving a different perspective and showing a different slice of th ...
Read More
Offer from seller
Gamersuniverse
100%
Positive feedback
108195
Sales feedback (last 12 months)
---
This seller has received exceptionally high ratings from buyers for outstanding customer service.
---
This seller does not issue invoices.
Money Back Guarantee
for digital products provided by sellers
Excellent seller

100%

Positive feedback

16787

Sales feedback (last 12 months)

---

This seller has received exceptionally high ratings from buyers for outstanding customer service.

---

This seller does not issue invoices.

0

Gamersuniverse

Excellent seller

100%

Positive feedback

108195

Sales feedback (last 12 months)

---

This seller has received exceptionally high ratings from buyers for outstanding customer service.

---

This seller does not issue invoices.

0

Golden_games

Excellent seller

100%

Positive feedback

7730

Sales feedback (last 12 months)

---

This seller has received exceptionally high ratings from buyers for outstanding customer service.

---

This seller does not issue invoices.

0

Games_factory

Excellent seller

100%

Positive feedback

34130

Sales feedback (last 12 months)

---

This seller has received exceptionally high ratings from buyers for outstanding customer service.

---

This seller does not issue invoices.

0

Lancce

Excellent seller

100%

Positive feedback

2259

Sales feedback (last 12 months)

---

This seller has received exceptionally high ratings from buyers for outstanding customer service.

---

This seller does not issue invoices.

0

Gamesdivision

Excellent seller

100%

Positive feedback

1588

Sales feedback (last 12 months)

---

This seller has received exceptionally high ratings from buyers for outstanding customer service.

---

This seller does not issue invoices.

0

Atrueseller

Excellent seller

100%

Positive feedback

7542

Sales feedback (last 12 months)

---

This seller has received exceptionally high ratings from buyers for outstanding customer service.

---

This seller does not issue invoices.

0

Show 13 more offers

The survival horror genre creepily crawls back into the franchise which coined the term. Resident Evil 7: Biohazard is Capcom's return to the roots while giving a different perspective and showing a different slice of the Resident Evil world.Ethan Winters' search for his wife takes him to the estate of the Baker family, deep in Louisiana swamps. What he discovers there are things that will shake him to the core.

First-person perspective

Resident Evil 7 is the first in the franchise to use a first-person perspective throughout the entire experience for maximum immersion. See the decaying Baker estate through the terrified eyes of Ethan Winters. In Resident Evil 7 for the first time in the series you will share the perspective of your character when the deranged enemies relentlessly hunt you. Resident Evil 7 Biohazard VR integration augments the immersion in a heart-stopping experience that will leave you terrified for hours.

Familiar universe, new story

Meet Ethan Winters. Ethan lost his wife three years ago and until recently he thought her dead. After a cryptic message he leaves to look for her only to arrive at an old estate in Louisiana swamps.




The inhabitants are not a friendly bunch, however.Resident Evil 7's primary antagonist is the Baker family, four insane, cannibalistic people that may not be even human anymore. Uncovering the secrets of the mansion and this family may be Ethan's only way of surviving the ordeal.

New gameplay

Resident Evil 7 moves away from the action-centered recent RE titles. Don't expect to feel like a superhuman sharpshooter in Resident Evil 7 gameplay. The bullets are scarce, the enemies don't die easily or at all and Ethan is not the soldier who can take as much damage as he can deal.Be prepared to hide, to run, and to fight frantically for your life when the enemies discover you. Resident Evil 7 may a first-person perspective game, but it definitely isn't a shooter.




Found footage

Resident Evil 7 creatively uses the phenomenon of the found footage horror films in its gameplay. As Ethan discover tapes scattered around the estate by the previous victims of the Bakers. Each tape is a new gameplay section, showing you first-hand what the previous crew discovered and endured. Can you assemble all the pieces and figure out what you are actually up against?

Key features

FPP experience - Resident Evil 7 abandons the third person perspective in favor of a more immersive solution
Disturbing enemies - the deranged, cannibalistic Baker family are your primary antagonists. Can you avoid the notice of these barely human people?
Atmospheric location - Resident Evil 7: Biohazard is set in a decaying estate in the middle of Louisiana swamps. It's hard to find a better setting for a survival horror game
Enigmas to solve - many places of the Baker estate are locked by puzzles and enigmas devised by a deranged mind. Solving them in time is crucial for survival

Below are the minimum and recommended system specifications for RESIDENT EVIL 7 biohazard / BIOHAZARD 7 resident evil (PC) - Steam Key - GLOBAL. Due to potential programming changes, the minimum system requirements for RESIDENT EVIL 7 biohazard / BIOHAZARD 7 resident evil (PC) - Steam Key - GLOBAL may change over time.

Portugese-Brasil

Chinese

German

Spanish

French

Italian

Japanese

Korean

Polish

Portugese

Russian

English

Content descriptors:
Payment methods:
and 200+ more