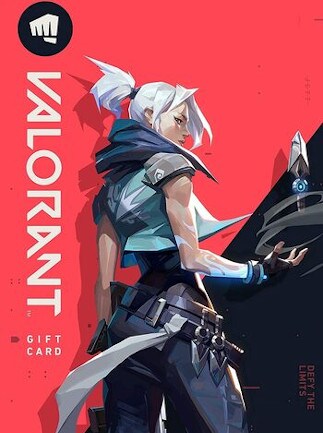 1/1

Valorant 1450 VP - Riot Key - TURKEY
Boost your gameplay experience with Valorant 1450 VP Turkey to enter a new level of fun! Customize your character, buy inspiring skins, upgrade your weapons, and enjoy the best cosmetic additions in your favorite Riot Games title.
Read More
Offer from seller
Sales feedback (last 12 months)
---
This seller issues invoices.
Money Back Guarantee
for digital products provided by sellers
Valorant 1450VP is a premium currency for the Riot Games shooter video game with which you will buy epic cosmetic upgrades for your favorite Valorant gameplay. Get your Valorant Points Turkey and exchange them for Radianite Points to customize your character and weapons right away!

Play Valorant

The Riot Games studio, famous for the League of Legends game, released another PC title in 2020 - Valorant. Enter the team competition and choose the agent to ensure your victory! Each playable character has unique features and fighting styles that you can practice on many challenging maps. And with Valorant Points, you can personalize your gameplay even more.

Use your Valorant Points

Valorant 1450 RP is your perfect chance to have even more fun in Valorant. Exchange them for in-game currency to buy the best cosmetics and premium content for your gameplay. Invest in player cards and titles to make an impression in every battle. Upgrade your weapons with the coolest skins and buy sprays or kits to discover new cosmetic possibilities!

How to redeem 1450 Valorant Points Turkey?

After selecting the best deal on G2A.com, purchase the chosen key and receive your unique code in your e-mail. Go to the Valorant website, enter the store, and select the prepaid card in the payment options. Now enter your unique code, activate it, and it's ready! You can use the extra cash on your account as much as you want - fast, easy, and via safe online delivery.
Payment methods:
and 200+ more