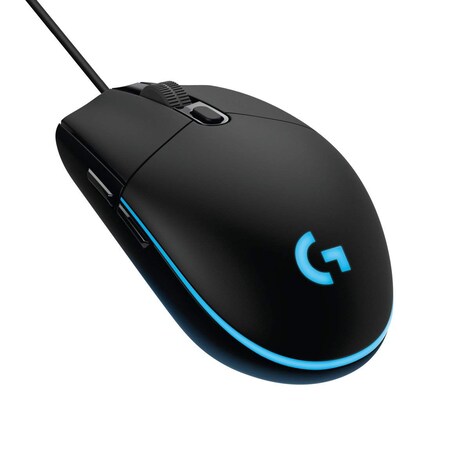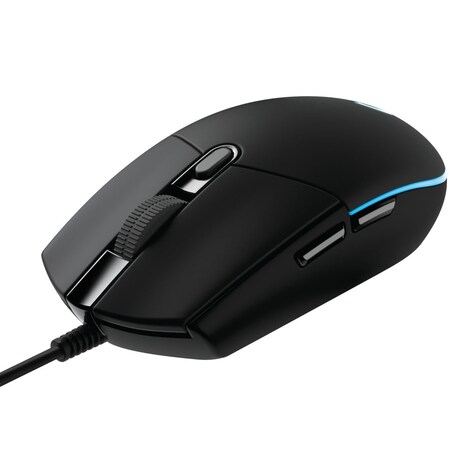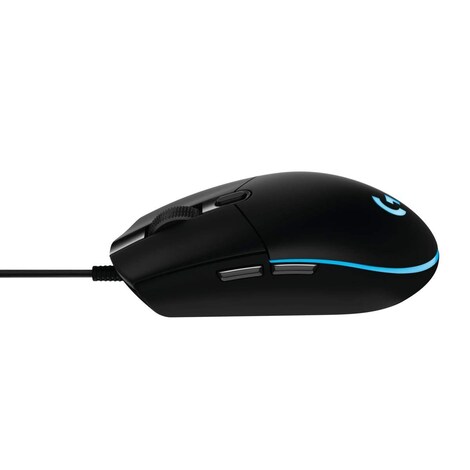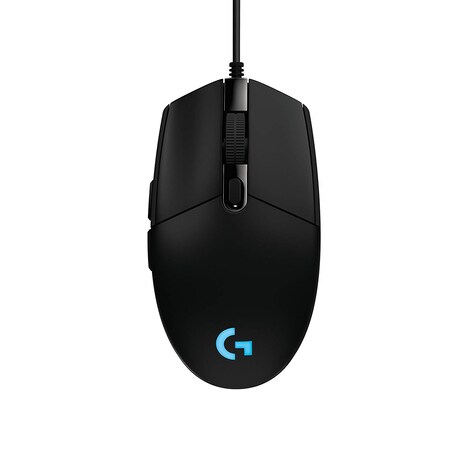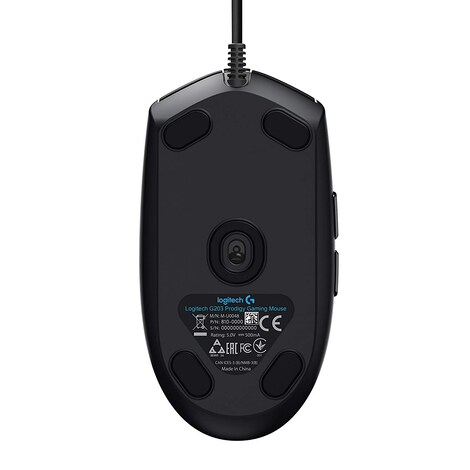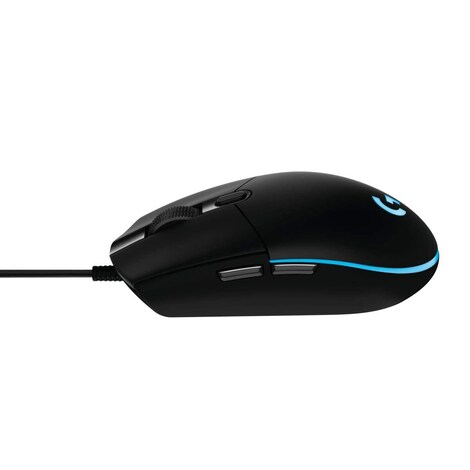 1/6
Logitech G203 Prodigy
Offer from:
Item type: Brand new Warranty: 24 months  Warehouse: EU countries + free shipping GAMING-GRADE PERFORMANCE G203 reports 1,000 times per second, 8x faster than standard mice. This means when the mouse is moved or clicked ...
Описание продукта
Item type:
Brand new
Warranty: 24 months

Warehouse: EU countries + free shipping
GAMING-GRADE PERFORMANCE
G203 reports 1,000 times per second, 8x faster than standard mice. This means when the mouse is moved or clicked the onscreen response is virtually instantaneous.
CLASSIC DESIGN
G203 is inspired by the classic design of the legendary Logitech G100S Gaming Mouse. Beloved by gamers worldwide and a favorite of esports pros, it's a classic design that we've re-engineered and optimized from the inside-out to be lightweight, durable and comfortable.
GAMING GRADE SENSOR
Play to your full potential with a mouse that offers 200 to 8,000 DPI delivering incredible accuracy, tracking speed and consistency. You'll get improved control no matter your style of gameplay1Advanced features require Logitech G HUB, available for download at logitechg.com/downloads.
MECHANICAL BUTTON TENSIONING
Mechanical button tensioning uses metal springs to help keep the left and right mouse buttons primed to click, reducing the force needed. Combined with individual left and right buttons, it enhances the consistency and delivers exceptional click feel and response.
LIGHTSYNC RGB
LIGHTSYNC technology provides next-gen RGB lighting that synchronizes lighting and game profiles with your content. Customize from a full spectrum of approximately 16.8 million colors and synchronize lighting animations and effects with your other Logitech G devices. Customize it all quickly and easily using Logitech G HUB.
SIX PROGRAMMABLE BUTTONS
Logitech G203 can be used directly out-of-the-box, or can be fully configured using G HUB. Advanced users can configure any of the 6 buttons to simplify in-game actions.
ON-THE-FLY DPI
On-the-fly DPI shifting lets you toggle between two sensitivity settings with a click, from pixel-precise 250 DPI targeting to speedy 2,500 DPI movement. Use G HUB to customize the DPI settings to fit your style of play. Also, DPI cycling lets you choose from up to five DPI settings while in-game.
ONBOARD MEMORY
When you take your G203 with you, your custom settings come along. By saving your preferences to the onboard memory using Logitech G HUB you can use it on another PC with no need to install software or reconfigure your settings
PHYSICAL SPECIFICATIONS
- Height: 116.6 mm
- Width: 62.15 mm
- Depth: 38.2 mm
- Weight: 85 g mouse only
- Cable length: 2.10 m
TRACKING
- Resolution: 200 - 8,000 dpi
- Zero smoothing/acceleration/filtering
- Max. acceleration: >25 G2Tested on Logitech G240 Gaming Mouse Pad
- Max. speed: >200 IPS3Tested on Logitech G240 Gaming Mouse Pad
RESPONSIVENESS
- USB data format: 16 bits/axis
- USB report rate: 1000 Hz (1ms)
- Microprocessor: 32-bit ARM
DURABILITY
- Buttons (Left / Right): 10 million clicks
- PTFE Feet: 250 kilometers
OTHER FEATURES
- Onboard memory: 1 profile
- LIGHTSYNC RGB: 1 zone
- Non-braided cable
- Mechanical Button Tensioning System
SYSTEM REQUIREMENTS
- Windows® 7 or later macOS® 10.11 or later Chrome OSTM USB port
Important: In case of returning product, the cost of shipping the product is on the buyer side.
More information
More information
Invoices
This seller provides invoices. To receive one, you can contact them once you place an order.