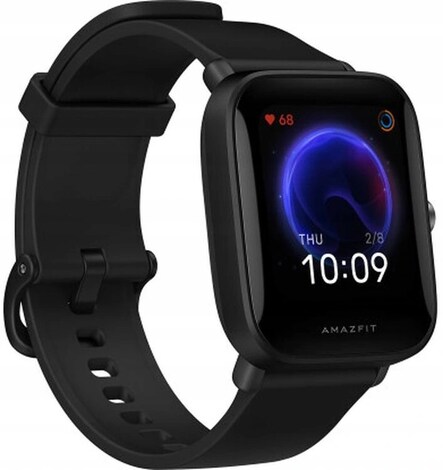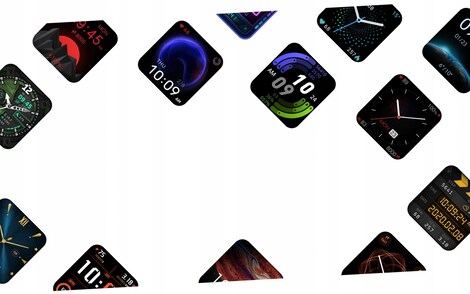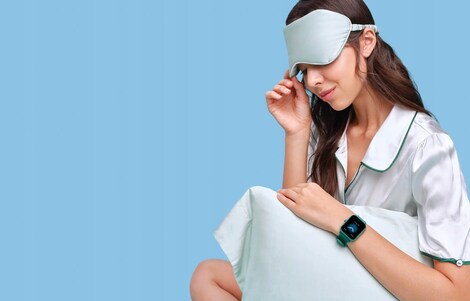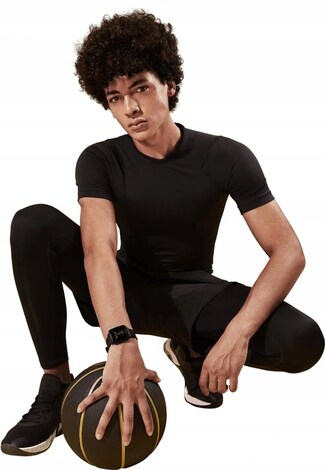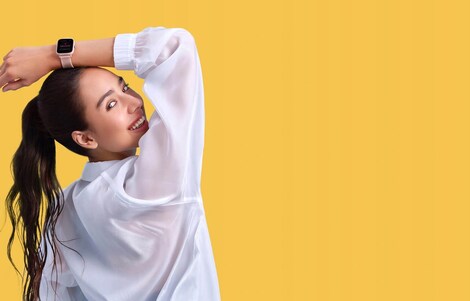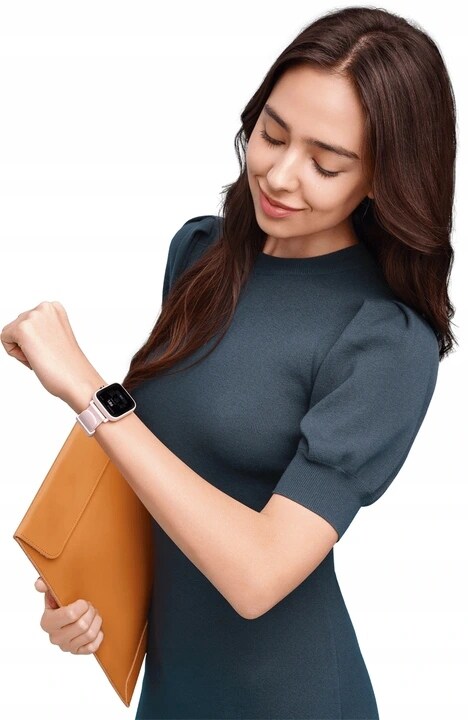 1/6
Smartwatch Xiaomi Amazfit Bip U
Selected offer from seller:
Smartwatch Xiaomi Amazfit Bip U CzarnyTowar jest w 100% NOWY i NIEUŻYWANY. Co najważniejsze 100% ORYGINAŁ! Zapakowane w oryginalne opakowanie producenta.ZESTAW ZAWIERA:Smartwatch Xiaomi Amazfit Bip U CzarnyOpakowanie fab ...
Product description
Smartwatch Xiaomi Amazfit Bip U Czarny
Towar jest w 100% NOWY i NIEUŻYWANY.
Co najważniejsze 100% ORYGINAŁ! Zapakowane w oryginalne opakowanie producenta.
ZESTAW ZAWIERA:
Smartwatch Xiaomi Amazfit Bip U Czarny
Opakowanie fabryczne
Specyfikacja:
Wymiary 40,9 x 35,5 x 11,4 mm
Waga 31g (z paskiem)
Materiał korpusu Poliwęglan
Materiał paska Guma silikonowa
Długość paska 118mm (wersja długa), 76mm (wersja krótka)
Szerokość paska 20mm
Ocena wodoodporności 5 ATM
Pokaz 1,43 "kolorowy wyświetlacz IPS LCD, 72% NTSC (typowo), rozdzielczość 302x320
Ekran dotykowy Szkło 2.5D + powłoka chroniąca przed odciskami palców
Czujniki
BioTracker ™ 2 PPG Biologiczny czujnik optyczny Czujnik
przyspieszenia Czujnik
żyroskopowy Czujnik
geomagnetyczny (tylko w Amazfit Bip U Pro)
Mikrofon tylko w Amazfit Bip U Pro
Pozycjonowanie GPS (tylko w Amazfit Bip U Pro)
Bluetooth BT5.0 / BLE
Bateria Akumulator polimerowy litowo-jonowy 230 mAh (typowa wartość)
Czas ładowania Około 2 godzin
Metoda ładowania Klips / 2-piny pin POGO
Żywotność baterii Typowy scenariusz użytkowania: 9 dni
System operacyjny RTOS
Wspierane urządzenia Android 5.0 lub iOS 10.0 i nowsze
Akcesoria Klip dokujący, instrukcja obsługi
Aplikacja Aplikacja Zepp (wcześniej znana jako aplikacja Amazfit)
Jasny ekran
Smartwatch Amazfit Bip U z kolorowym wyświetlaczem HD 1,43 '' wygląda stylowo i elegancko. Nowoczesne lakoniczne wzornictwo zegarków doskonale łączy się z wysoką funkcjonalnością i praktycznością. Uzyskaj natychmiastowy dostęp do najnowszych informacji i ciesz się soczystym obrazem na dużym i jasnym ekranie Amazfit Bip U.
Zawartość tlenu we krwi
Wskaźnik nasycenia krwi tlenem pomoże utrzymać stan zdrowia pod kontrolą i monitorować stan organizmu podczas aktywnych obciążeń i sytuacji stresowych. Amazfit Bip U z wysoce precyzyjnymi nowoczesnymi czujnikami mierzy zawartość tlenu we krwi i wyświetla informacje w łatwej do zrozumienia formie. Amazfit zawsze czuwa nad Twoim zdrowiem.
Ponad 60 rodzajów aktywnych treningów
Amazfit Bip U śledzi różne działania i postępy podczas treningu. Smartwatch obsługuje ponad 60 trybów treningowych i dostarcza aktualnych informacji o przebytym dystansie, prędkości, spalonych kaloriach, a także monitoruje tętno podczas aktywności w pomieszczeniach i na zewnątrz.
Ochrona przed wodą 5 ATM
Obudowa Amazfit Bip U jest chroniona przed wpływami zewnętrznymi zgodnie ze standardem 5 ATM, co gwarantuje poprawne działanie gadżetu nawet po zanurzeniu w wodzie. Nie wyłączaj zegarka podczas ćwiczeń w basenie i śledź swoje wyniki sportowe nawet pod wodą.
Monitorowanie tętna 24/7
BioTracker PPG to nowoczesny czujnik optyczny, który mierzy tętno i monitoruje Twój stan przez 24 godziny na dobę. Wysoka dokładność pomiarów i całodobowy monitoring pozwolą Ci dobrać najbardziej efektywne rodzaje obciążeń dla zachowania doskonałego zdrowia. Ostrzeżenia o odchyleniach od normalnego bicia serca pomogą uniknąć niebezpiecznych warunków i na czas zwrócić uwagę na swoje zdrowie.
Bez stresu
Terminowa identyfikacja stresującego stanu pomoże ci zachować kontrolę nad nastrojem i szybko pozbyć się nagromadzonej negatywności. Po prostu usiądź wygodnie i oddychaj, jak radzi smartwatch Amazfit Bip U.
Monitorowanie snu
Amazfit Bip U kontroluje Twój sen, określa fazy snu i czas ich trwania. Pomoże Ci to przełamać złe nawyki i poprawić jakość wypoczynku.
Stan zdrowia według skali PAI
Innowacyjny system oceny stanu zdrowia PAI przetwarza wszystkie otrzymane informacje i wyświetla wynik pomiaru w łatwym do zrozumienia formacie. Skorzystaj z uniwersalnej skali PAI, aby uzyskać dokładną i aktualną ocenę swojego samopoczucia, zamiast rozumieć złożone wskaźniki.
Asystent głosowy Alexa
Wbudowany asystent Alexa jest gotowy, aby w każdej chwili pomóc i wyznaczyć krótką trasę, ustawić przypomnienie, przetłumaczyć frazę lub ostrzec o pogodzie na jutro.
More information
More information
Invoices
This seller provides invoices. To receive one, you can contact them once you place an order.
Earn 3.62 USD every time someone buys this product using your reflink.