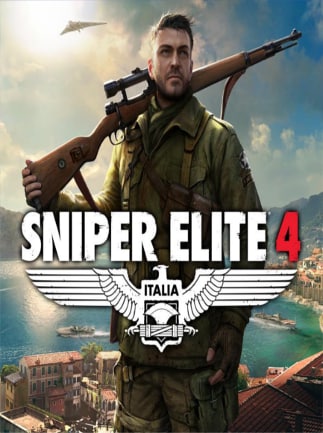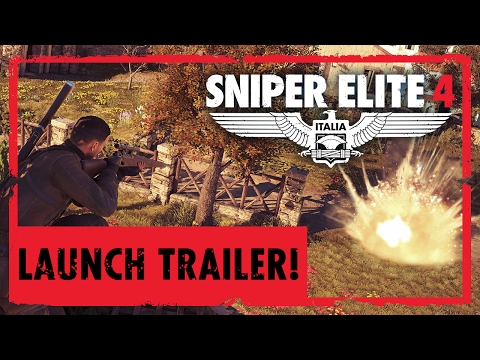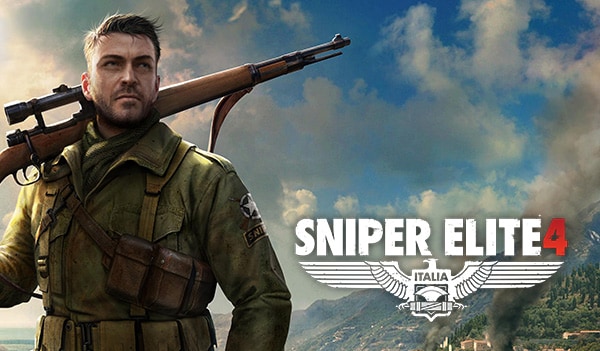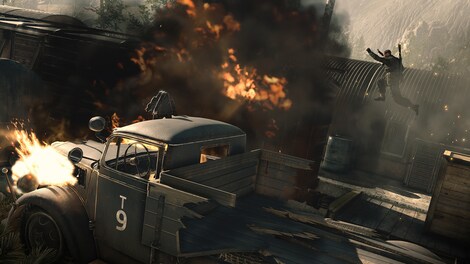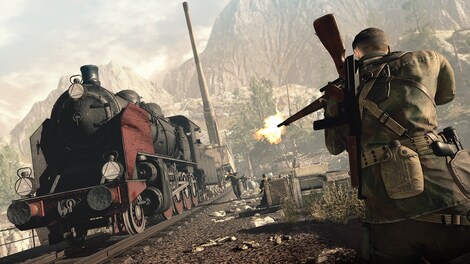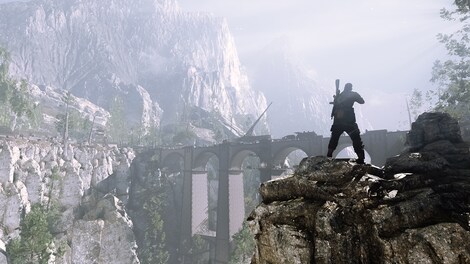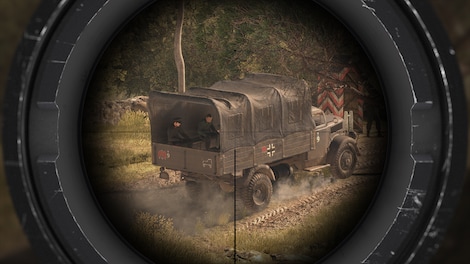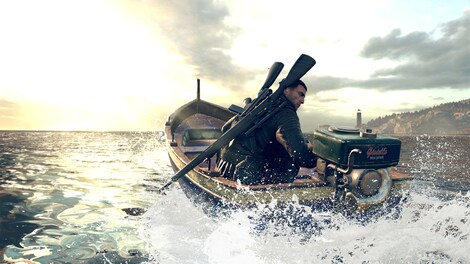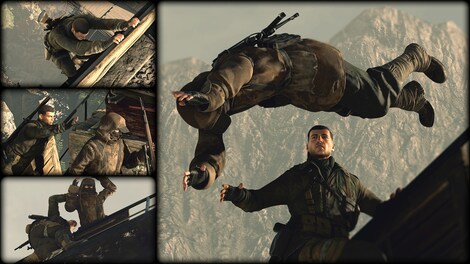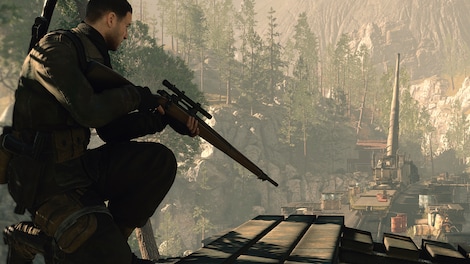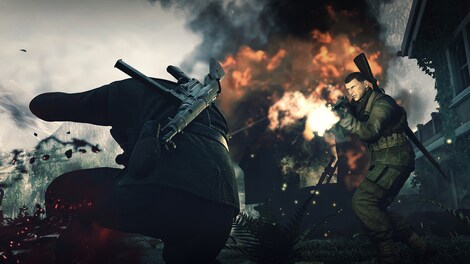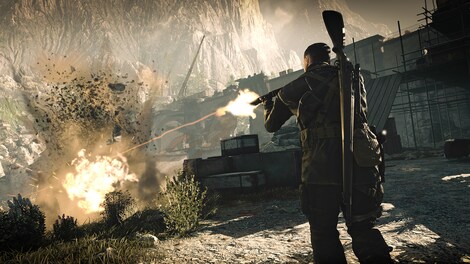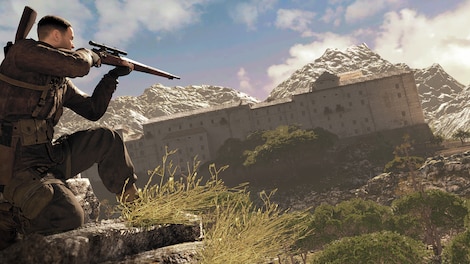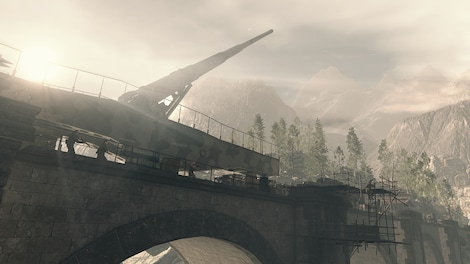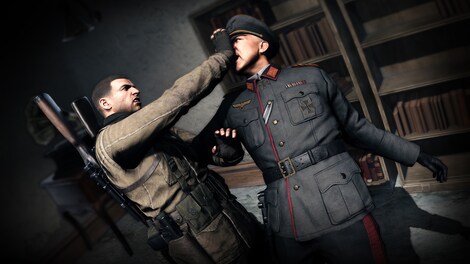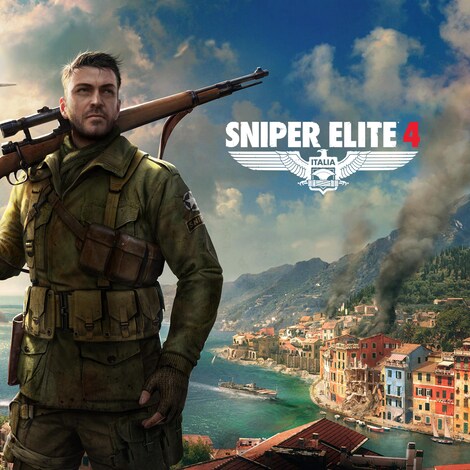 1/17
GLOBAL version
Sniper Elite 4 Steam Key GLOBAL
Karl Fairburne returns. After opening up the African front to the allied assault, he is assigned to aid the Italian resistance against Nazi presence. Sniper Elite 4 (PC) is a new game from Rebellion Developments, for the ...
Buy it in a bundle, pay less: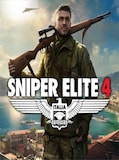 Sniper Elite 4 Steam Key GLOBAL
GLOBAL
Offer from: Shine_bright
Offers: 24
Shine_bright

Excellent seller

Gamingimperium

Excellent seller

100%

Positive feedback

32715

Claincir

Excellent seller

96%

Positive feedback

13416

Outlawgames

Excellent seller

99%

Positive feedback

21372

Up to 24h delivery offers
Product description
Karl Fairburne returns. After opening up the African front to the allied assault, he is assigned to aid the Italian resistance against Nazi presence. Sniper Elite 4 (PC) is a new game from Rebellion Developments, for the fourth time putting the players in the combat boots of an American covert operative Karl Fairburne.Sniper Elite improves on every aspect of the previous entries in the series. Bigger maps, better takedowns, more freedom of movement and approach. Sniper Elite 4 is a true next-gen sniper simulator.
Enormous maps
What use is a sniper rifle when the map is too small to test its full range? The smallest of maps in Sniper Elite 4 are larger than the biggest ones of the previous installments, and full of opportunities. Will you find the vantage point from which you can see and target most of the map? Or maybe you will use the shadow and cover to get close enough to stab somebody? Either way is possible on Sniper Elite 4 maps.
Expanded X-ray kills
A signature feature of the series is now better than ever. Now not only getting a clear shot can trigger an X-ray killcam. If you enjoy stabbing people in the backs you can get your own set of X-rays, as brutal as anything you've seen. Or maybe you love traps and explosives? The shrapnel-cam will give you the front row seat to the carnage. Whatever your favorite way of eliminating enemies, SE 4 makes every kill memorable.
Next-gen AI
Sniper Elite 4 features vastly improved enemy AI, more responsive to player actions than it has ever been. The enemy ranks are controlled by officers, who bring a lot more complications as well as opportunities to the gameplay. Kill officers to reduce enemy morale and get a patrol timetable, but beware! Officer presence makes your regular enemies much more efficient at looking for you, so the longer you let them live, the more complicated your job becomes. And don't expect your enemies to just stand around waiting for you to kill them. They have patrol routes to follow and their own agendas, adjust your approach accordingly.
Improved mobility
Bigger maps demand better mobility. Karl Fairburne has some new tricks up his sleeve after his mission in Africa. He is faster and more agile, now able to climb buildings with relative ease to get where needs to be. Move along the ledges to avoid notice or to get in a stealthy kill with your trusty knife. You do not have to be a classically trained assassin to use architecture to your advantage!
Key features
Sniper Elite 4 is the latest entry in Rebellion Developments' sniper simulator, and one that takes full advantage of technology available. Massive fully featured maps, detailed X-ray killcam (including 'testikills') and impressive AI all make Sniper Elite 4 a real treat for any fan of ballistic weapons and true sharpshooting.
Sniper Elite 4 features
Huge maps - the larger the map, the longer a possible shot. What is the longest shot you can make? Sniper Elite 4 lets you find out
Better killcams - stealth and shrapnel kills now have as much chance of triggering a killcam as perfect sniping does
More flexible AI - your enemies are more responsive than ever, and now have officers to coordinate their efforts and make your jobs harder
Improved mobility - now Karl can climb and move along the ledges to find better vantage points and get in some stealthy kills
Booby traps - if you want to can set up traps for your enemies, and even manipulate activation triggers and booby trap enemy corpses
Demanding and accessible - with several difficulty levels the game will satisfy both hardcore gamers and newcomers to the genre
Sniper Elite 4 for Steam platform is a digital product – no box included. The price applies to a digital version of the product.

Release date: 2017-02-13
System requirements
System requirements
Below are the minimum and recommended system specifications for Sniper Elite 4 Steam Key GLOBAL. Due to potential programming changes, the minimum system requirements for Sniper Elite 4 Steam Key GLOBAL may change over time.
Minimal requirements
Processor

Intel CPU Core i3-2100 / AMD equivalent

Graphics

AMD Radeon HD 7870 (2GB) / NVIDIA GeForce GTX 660 (2GB)

Memory

4 GB RAM

System

64-bit Windows 7 / 64-bit Windows 8.1 / 64-bit Windows 10
Recommended requirements
Processor

Intel CPU Core i7-3770 / AMD equivalent

Memory

8 GB RAM

Disk space

Nvidia GPU GeForce GTX 970 / AMD GPU Radeon RX 480

System

64-bit Windows 7 / 64-bit Windows 8.1 / 64-bit Windows 10
Languages
Languages
Portugese-Brasil, Chinese, German, Spanish, French, Italian, Japanese, Polish, Russian, English