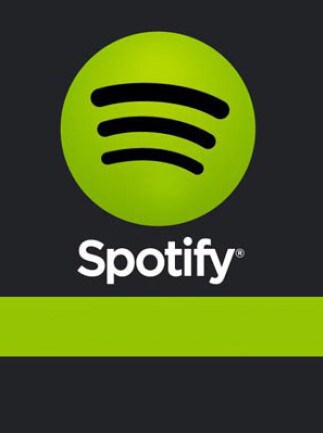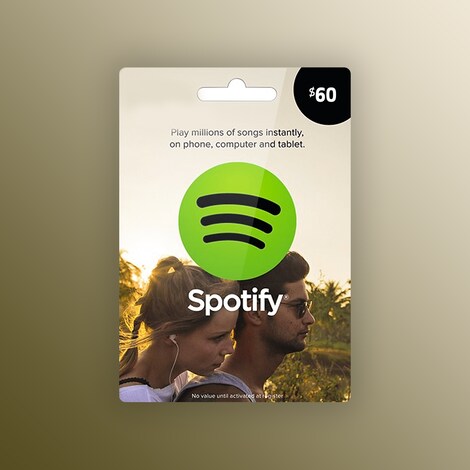 1/2
UNITED STATES version
Spotify Gift Card 60 USD Spotify UNITED STATES
Fancy for some great music available online? This 60 dollar gift card, can be used to cover your monthly bill, or you can give it someone as a gift, so can explore rich world of great music together which is available on Spotify.
Selected offer from seller:
Gamingimperium
Excellent seller
100%
Positive feedback
44353
Money Back Guarantee
for digital products, offered by sellers
View Offers from 5 other seller
Buy it in a bundle, pay less: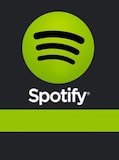 Spotify Gift Card 60 USD Spotify UNITED STATES
Offer from: Gamingimperium
Offer from: Yourgamingworld
Offers: 5
Gamingimperium

Excellent seller

100%

Positive feedback

44353

Codezilla

Excellent seller

100%

Positive feedback

2543

Gamersuniverse

Excellent seller

99%

Positive feedback

27595

Gamesdivision

Excellent seller

Superbkeys

Excellent seller

100%

Positive feedback

12954
Product description
Nowadays having unlimited access to your favorite music is something, that most people can't live without. And who doesn't want to listen to their favorite songs? If you are looking for a great and cheap gift for someone, that is of utmost importance for you, then you should definitely consider buying Spotify gift card. 
Listen to your heart
Spotify has such a rich library, that everyone will find something, that enjoys the most. There are plenty of different genres that you can discover: Rock, pop, country, jazz, and many, many more. Additionally, you can choose one of the four plans that awaits you with Spotify premium – each one has its own advantages, so you should definitely check every one of them, so you can find something that perfectly fits your needs. Spotify $60 gift card increases the amount of funds on your account, so you do not need to worry about future payments. With this 60 dollar digital card, you can explore wonderful world of great music, videos and podcast from the world's best artist. With instant delivery, you do not need to go out to buy a gift card. There is probably no person, that doesn't love the music, so Spotify gift card is one of the best gifts, that you can purchase. Do not think twice, and get the card now. 
Key features
Give it to someone as a gift, and let them dive into great collection of even greater music
50 milion hits from worldwide artists available online
No more annoying adds, that interrupt you every single time
Listen every time and everywhere – download your favorite hits and listen to them offline
Four different plans – choose something that is best for you
Entertainment at hand – chill-in with the best music without going anywhere
Great podcasts and videos – From entertainment to life sciences, and many more!
Please note that this code can not be activated on discounted (Student) or group subscriptions.
No expiration date.How to use Spotify gift card?
If you already have a gift card, you have to redeem the code online. Follow these easy steps, to make sure that everything is working perfectly:
Go to spotify.com/redeem
Then enter the PIN code, or the code from your receipt
Click Redeem, and explore rich collection of great music available online