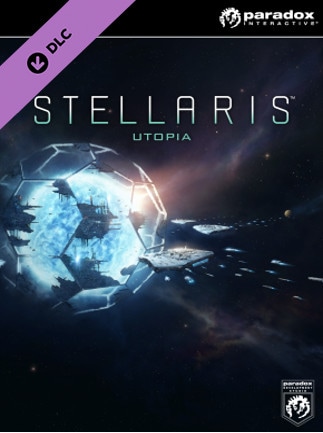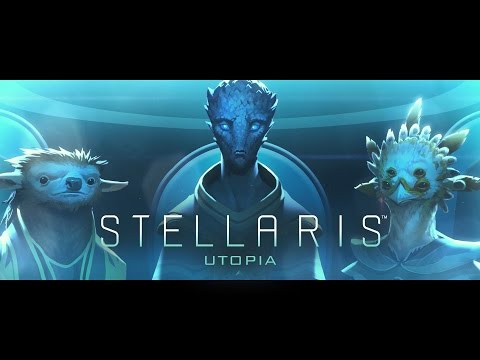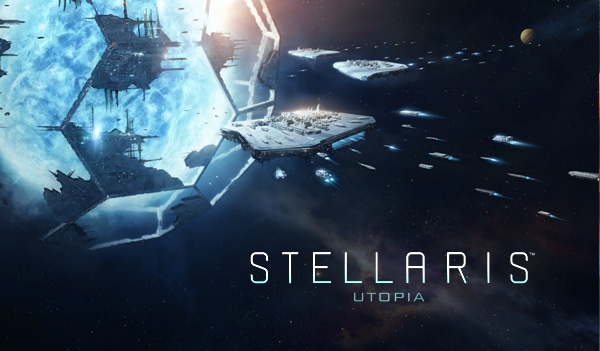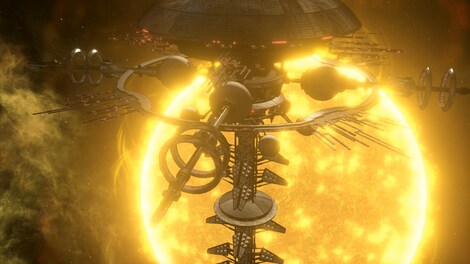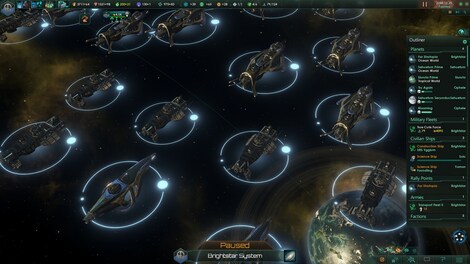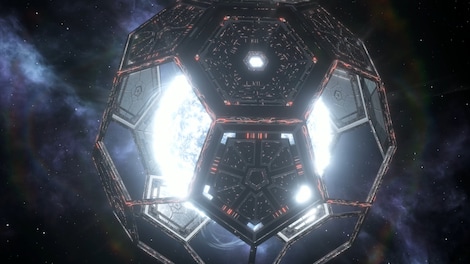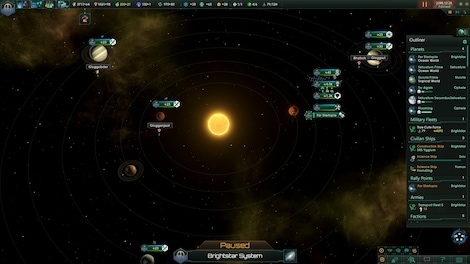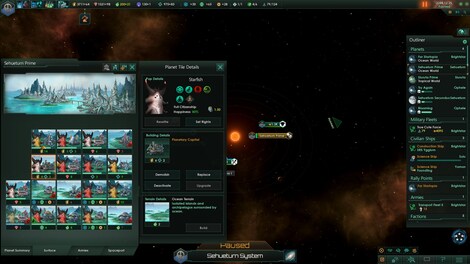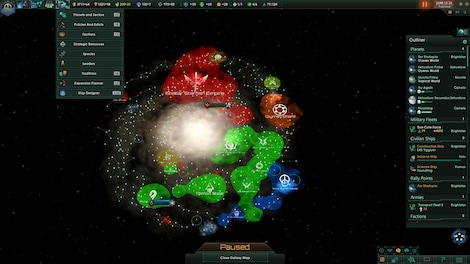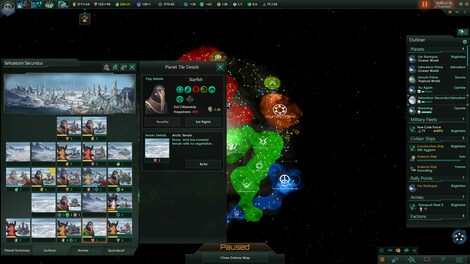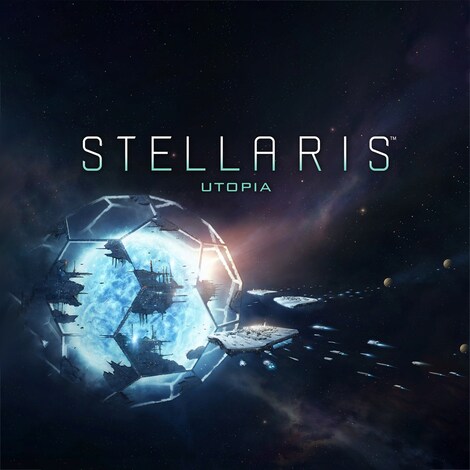 1/11
GLOBAL version
Stellaris: Utopia Key Steam GLOBAL
Stellaris Utopia adds several new features, which expand on the mechanics of game. The first of them are the megastructures. There are three types of megastructures, each serving a different purpose.
Buy it in a bundle, pay less: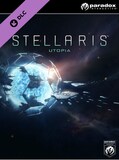 Stellaris: Utopia Key Steam GLOBAL
GLOBAL
Offer from: Socratgames
Offers: 20
Game_boutique

Excellent seller

Digital_trade_world

Excellent seller

100%

Positive feedback

3829
Product description
Stellaris is a real-time grand strategy game developed by Paradox Development Studio and published by Paradox Interactive. In Stellaris, the player becomes a leader of a space empire and their job is to expand it, form diplomatic relationships with other space nations, wage wars against hostile factions, etc. The Utopia expansion pack adds new features that expand the gameplay by adding new features, such as megastructures, habitats and many more.
Stellaris Utopia adds several new features, which expand on the mechanics of game. The first of them are the megastructures. There are three types of megastructures, each serving a different purpose. Habitats are artificial planets which can be built and colonized by the player. Gateways serve as passages to different points of space. Ringworlds and Dyson spheres are constructions built in phases. Each phase provides different perks to the player and can also be inhabited.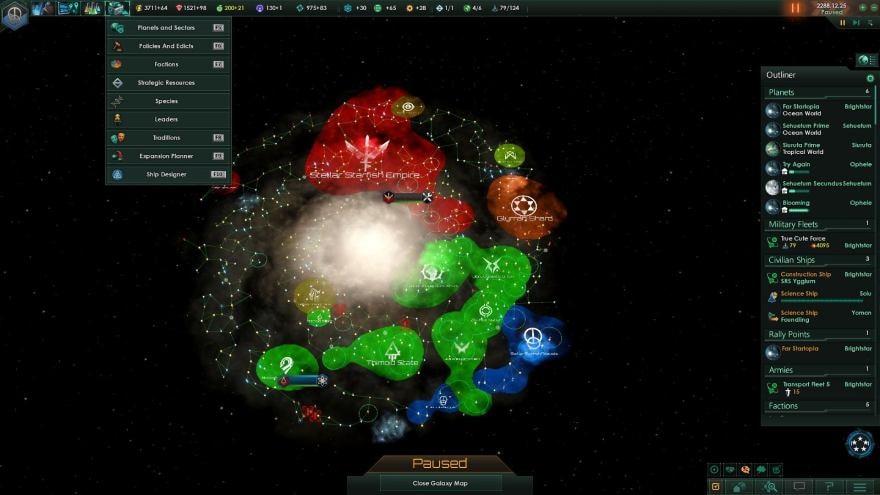 Another feature included in Stellaris Utopia pack is Ascension Perks. These become available after completing a tradition tree or acquiring Ascension Theory tech. The player can follow three Ascension Paths and choose from various ascension perks which have different effects on the empire and some of them require possession of specific traits before that can be unlocked.
There are also other smaller features added to the game in Utopia. These include hive minds, a species of single-minded entities, following uniform doctrines and ideologies and native indoctrination, which helps the player convert primitive space civilizations to their empire's ideology and more.
Gameplay
The gameplay of Stellaris begins with the player choosing or creating a species, which will become their future empire. The player can choose a set of positive and negative traits, ethics and civics of their empire, as well as decide on what goal to set for their civilization. These goals range from forging diplomatic alliances with other empires and peaceful coexistence with them, exploration and conquest of the uncharted areas of space, warfare with other civilizations or total annihilation of all forms of sentient life. The game includes crisis events, which might impact the player's progress. These events have space-wide ramifications and include the awakening of dormant AI or an extra-dimensional assault.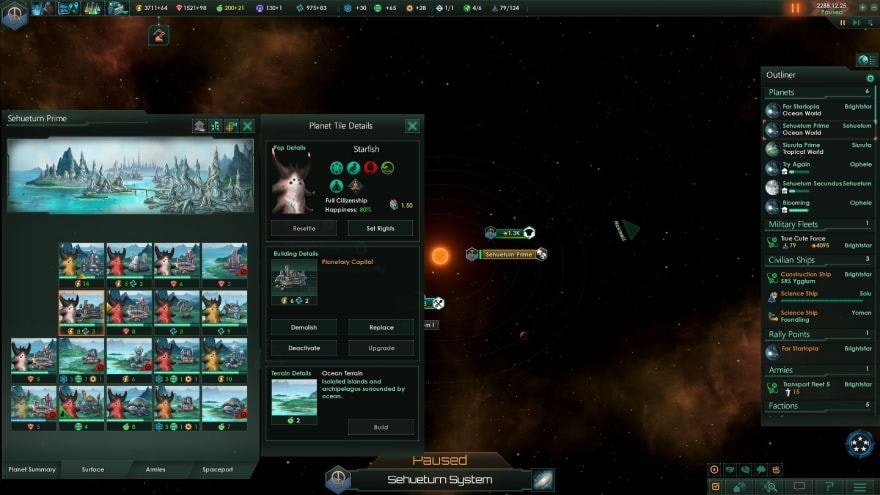 Reception
Stellaris received glowing reviews for its complexity, the replayability value introduced by the traits system and the possibilities provided by an expansive universe, filled with planets to inhabit and random activities to do. The Utopia expansion was praised for the versatility of governing the empire, possibilities provided by Ascension Perks and hive minds, a new addition to the species roster
Key features
The universe awaits! Lead your species and explore beyond the farthest reaches of space.
Forge an empire! Choose a race of beings and their traits and send them to inhabit planets and spread your civilization across the galaxy.
Make peace or war! You are not alone in the universe, and it is only up to whether you will share with other civilizations…or not!
True Utopia! With the Utopia expansion pack, your dream empire is at hand.
New features! Build ginormous megastructures and use ascension perks to evolve your species for the glory of your civilization.
Release date: 2017-04-06
System requirements
System requirements
Below are the minimum and recommended system specifications for Stellaris: Utopia Key Steam GLOBAL. Due to potential programming changes, the minimum system requirements for Stellaris: Utopia Key Steam GLOBAL may change over time.
Minimal requirements
Processor

AMD Athlon II X4 640 @ 3.0 Ghz / or Intel Core 2 Quad 9400 @ 2.66 Ghz

Graphics

AMD HD 5770 / or Nvidia GTX 460, with 1024MB VRAM. Latest available WHQL drivers from both manufacturers.

Memory

2 GB RAM

Disk space

4 GB available space

System

Windows 7 x86 or newer
Recommended requirements
Processor

AMD Phenom II X4 850 @ 3.3 Ghz or Intel i3 2100 @ 3.1 Ghz

Graphics

AMD HD 6850 / or Nvidia GTX 560TI, with 1024MB VRAM

Memory

4 GB RAM

Disk space

4 GB available space

System

Windows 7 x64 or newer
Languages
Languages
Portugese-Brasil, German, Spanish, French, Polish, Russian, English