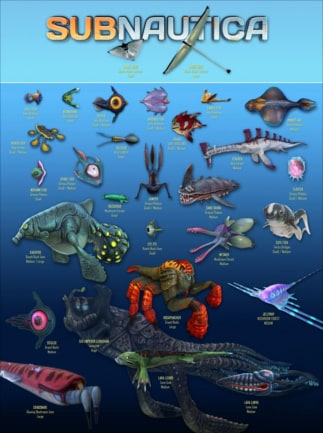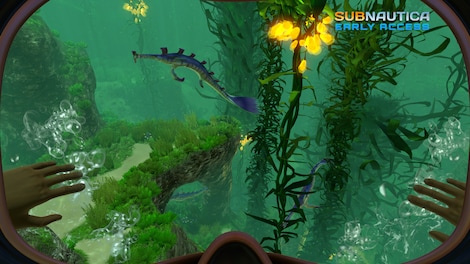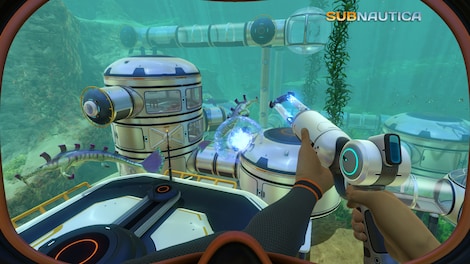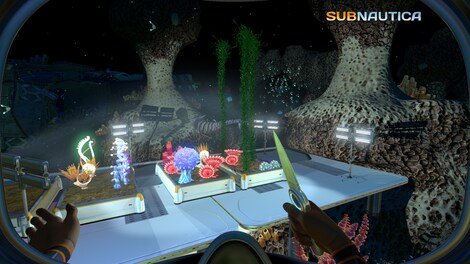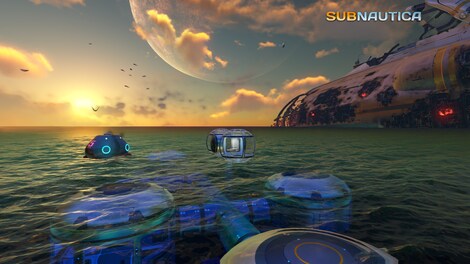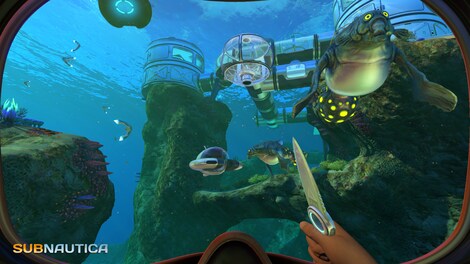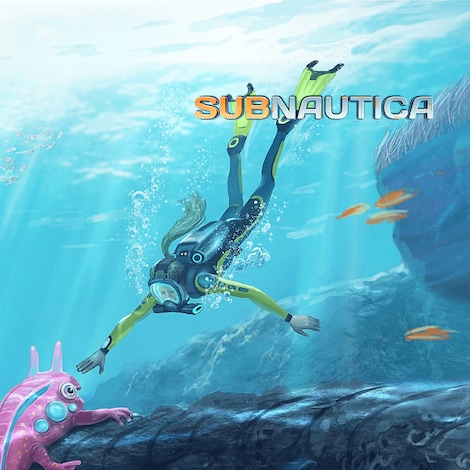 1/7
GLOBAL version
Subnautica Steam Gift GLOBAL
Subnautica is an open world, underwater exploration and adventure game. Unknown Worlds, the developer of the game, took the inspiration from Twenty Thousand Leagues Under the Sea. A novel written by Jules Verne. So, tell me lone traveller, are you ready to explore the world of Subnautica? Be warned though, an endless ocean on an unknown planet is a dangerous place.
Selected offer from seller:
Wild_games
Excellent seller
94%
Positive feedback
43711
Money Back Guarantee
for digital products, offered by sellers
View Offers from 2 other seller
Buy it in a bundle, pay less:
Subnautica Steam Gift GLOBAL
GLOBAL
Offer from: Wild_games
Offer from: World_of_games
Free G2A PLUS - one-time activation code (1 Month) - G2A.COM Key - GLOBAL key
2.95 USD
Offers: 2
Wild_games

Excellent seller

94%

Positive feedback

43711

World_of_games

Excellent seller

96%

Positive feedback

42602
Product description
Subnautica was developed and distributed by Unknown Worlds for PC and more platforms. It is an open-world adventure set in the deep ocean where you can build and manage your own underwater world. Manage the oxygen supply while exploring inside the marine life, full of plateaus and reefs. Avoid the dangerous creatures lurking in the darkness. Thanks to the elements and materials that are obtained, bases can be built on the seabed. Choose designs and components, and manage the integrity of the helmet as the depth and pressure increase. Use your base to stock resources, store your vehicles, and refill your oxygen supplies as you investigate the limitless ocean.
Numerous options are at your disposal to explore a vast underwater world full of algae forests, large pits, and all kinds of unknown facilities filled with technology & mysteries that you will have to unravel. You are even allowed to build your own settlement as long as oxygen and hunger allow you. Meet various hostile creatures and enjoy tons of pure fun! The ocean is full of life: use the ecosystem to help yourself. Attract and distract a dangerous creature with a fish, or simply avoid the sharp jaws of predators that roam around.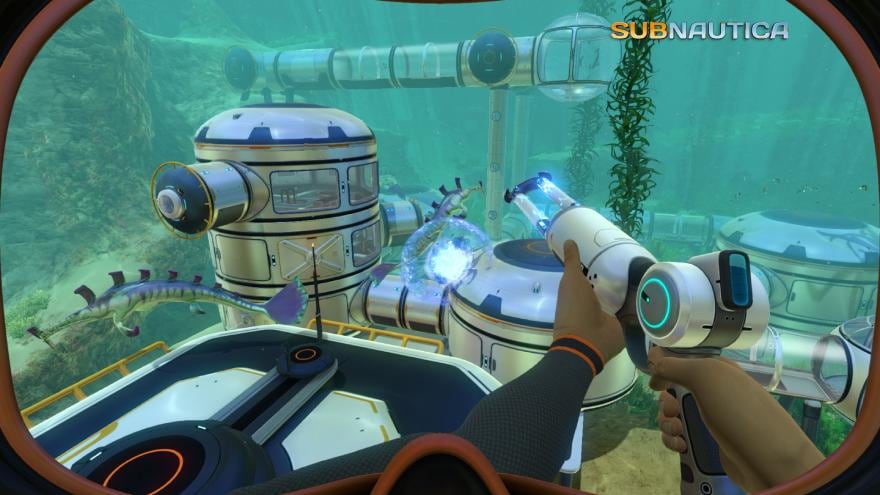 Story of Subnautica
The adventure begins with you being stranded in the middle of the ocean. Subnautica takes you to the alien, unexplored planet at the edges of the Milky Way 454B. Your ship has suffered a spectacular accident. As the only survivor on board, you have to face your destiny. After waking up in your rescue capsule, you must quickly find water, food and develop the equipment you need to explore. Collect resources from the ocean that surrounds you. Make knives, flashlights, diving equipment and your own water vehicle.
Venture further into the depths to find rarer resources that will allow you to create more advanced objects. Gather as much information as you can about the strange and hostile planet covered with water. The narrative of Subnautica will offer you small clues, background, and motivations for your actions.
Game modes and more information
Subnautica features a single-player campaign only. Face the strange and hostile planet completely alone as you explore its depths. Try to contact other survivors of your ship. Maybe someone will rescue you? Dive into an aquatic survival experience enriched with a very interesting storyline that fits perfectly with the sense of constant adaptation. It is true that surviving at sea is not easy!
Subnautica has a great construction system for the facilities in which you will stay. If you do things right, you will go deep into the deepest depths of the game, penetrating into dangerous territories. The game includes three great modes: Survival, Free Mode and Extreme. Each one was designed according to the difficulty, with minor or major handicaps, or with elements that make the game easier or more complicated. Subnautica has beautifully designed 3D visuals, with a varied, and extensive environment of marine features. Experience enormous flora and a series of unique animals.
Key features
An underwater survival game with plenty of options
An advanced crafting system: create your own facilities and underwater vehicles
A gripping story to follow: survive as long as it it possible
Beautifully designed 3D locations
Numerous dangerous or strange creatures to encounter
WARNING! This product is region locked and it CAN'T be activated in following countries: Israel,  Switzerland.

Release date: 2017-10-31
System requirements
System requirements
Below are the minimum and recommended system specifications for Subnautica Steam Gift GLOBAL. Due to potential programming changes, the minimum system requirements for Subnautica Steam Gift GLOBAL may change over time.
Minimal requirements
Processor

Intel Haswell 2 cores / 4 threads @ 2.5Ghz or equivalent

Graphics

Intel HD 4600 or equivalent

Memory

4 GB RAM

Disk space

20 GB available space

System

Windows Vista SP2 or newer, 64-bit
Recommended requirements
Processor

Intel Haswell 4 cores / 4 threads @ 3.2Ghz or equivalent

Graphics

Nvidia GTX 550 Ti or equivalent, 2GB VRAM

Memory

8 GB RAM

Disk space

20 GB available space

System

Windows Vista SP2 or newer, 64-bit
Languages
Languages
Chinese, German, French, Polish, Russian, English