Vanishing Realms STEAM VR CD-KEY GLOBAL
Available from marketplace sellers
There are %d people looking at this product.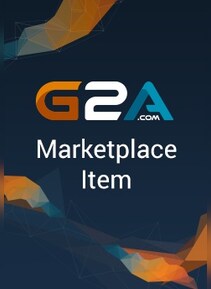 Language available:

Region:

GLOBAL

Platform:
Buy product from these sellers:
How does G2A Goldmine work?
Tell your friends about G2A's Goldmine – build a team and boost your earnings!

2

Watch your profit grow!

Just sit back and relax as your work brings profit now! Use the tips and tools we made for you to maximize the earning potential.

A job well done deserves a proper credit. And still, you have not been working hard to achieve it right? Choose your preferred payment option and receive the paycheck!
Product Description

Vanishing Realms: Rite of Steel is an immersive Role Playing Game designed from the ground up for Virtual Reality play. Use one-to-one motion controls and movement so that you are fully in control of combat. To swing, duck and block, you don't hit a button, but physically move to perform these actions as if you were there - because you are!
Treasure chests, weapon shops, a horde of undead foes, mystic writings, banished gods, lost artifacts, ancient tombs and moonlit forest - it's all here waiting to be discovered in a beautifully hand-crafted VR realm.

Key features

Battle life-sized monsters in stunning, face-to-face melee and magical combat. Hold weapons directly in your hands, learn to block enemy strikes, seek openings in their armor and defenses and strike back. The longer you play Vanishing Realms, the more you'll hone your physical skills. You'll take on more powerful and advanced enemies as you move deeper into the world.
Explore, Discover, Collect, Solve, Play. Directly interact and move freely through a rich and varied fantasy world. Vanishing Realms combines the long tradition of hand-crafted game design with the intuitive and immersive experiences made possible through Virtual Reality and hand-held tracked controllers.
Surround yourself with Adventure. Pause to take in the moonlit vista before you. Rest beneath a gnarled apple tree - it's good to see the night sky again. How long have you been fighting and exploring in this place? Rummage in your backpack, take a few bites of bread and cheese, drink a healing draught, think of all you've seen and...is something moving over there...on the tree line, beyond the rock outcropping?

Minimal requirements

Recommended requirements

System Requirements:

Windows 7+

Processor:

Intel Core i7

Graphics:

Nvidia GeForce GTX 970

HDD:

2 GB

Platform:

PC

Processor:

Intel Core i7-4790

Memory:

16 GB RAM

Graphics:

Nvidia GeForce GTX 980, AMD R9-290x or equivalent

HDD:

2 GB

Platform:

PC

Other

Steam

Steam - Game can be activated on Steam, enables you to play on official Steam servers and your game will be kept updated with the latest patches via the Steam platform.

HTC Vive

Key Type

This product is available as a CD key carried out via digital means - no shipping fees apply.